PRIVATE LABEL FOR XL TRAY PROMADE FAN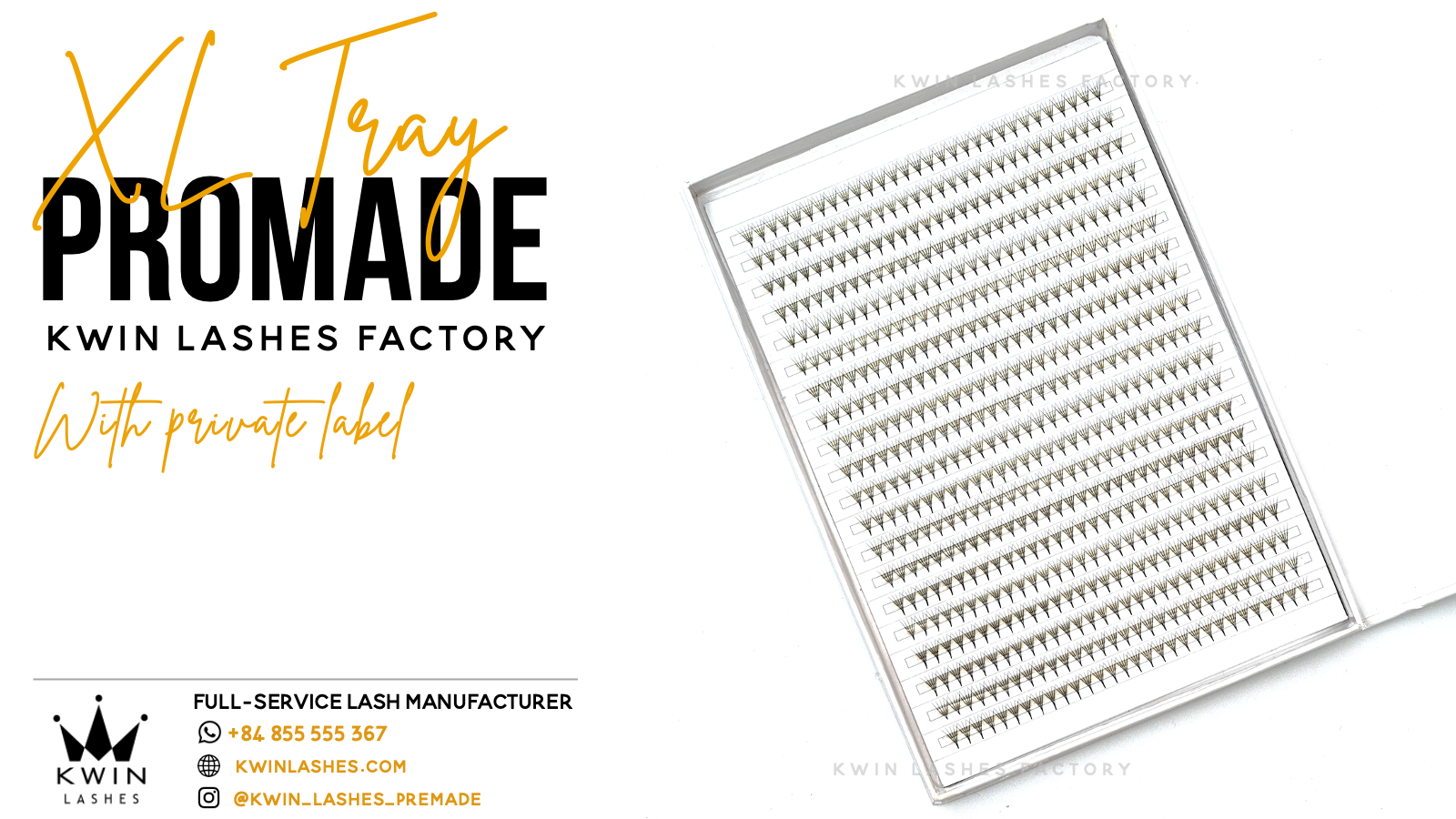 The Promade fan has witnessed a steady rise in popularity and has become a crucial tool for numerous lash artists, often hailed as a lifesaver. Among the various packaging choices available for Promade fans, the XL Tray stands out as a favored option for many lash artists.
The XL Tray Promade Fan offers a convenient solution for reducing lashing time by providing pre-arranged fans that are laid out in rows, making them easy to pick up. If you're considering stocking the XL Tray Promade Fan for your brand, this article aims to clarify how the private label service works for this product.
To begin, let's examine the appearance of the XL Tray Promade Fan. This product consists of two main components: an outer box and an inner card. The card serves as the platform where the individual lashes are placed. Opting for a private label for the XL Tray Promade Fan entails customizing both the box and the card to align with your brand's specific requirements.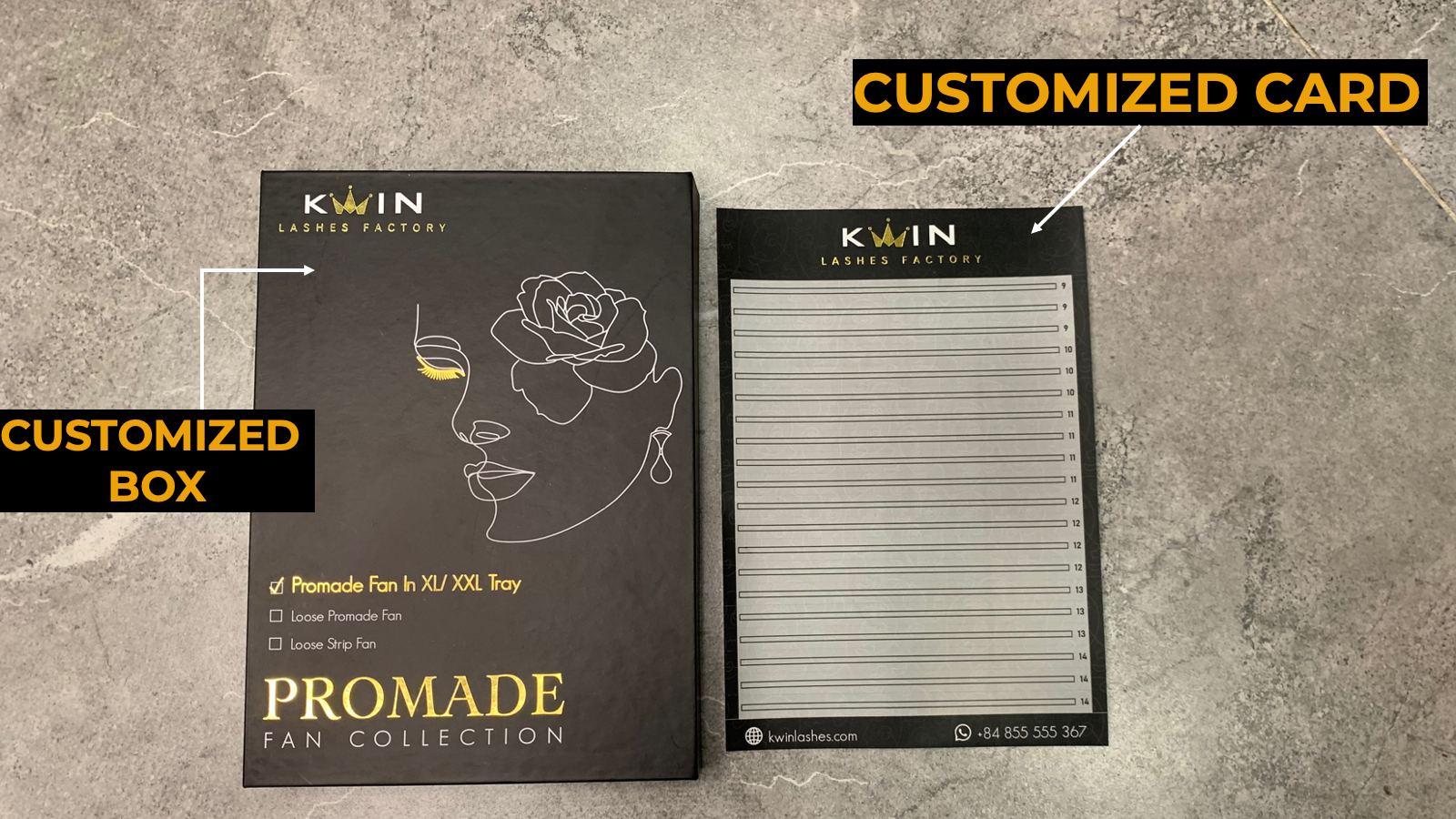 PRIVATE LABEL FOR XL TRAY: CUSTOMIZED BOX
When it comes to customized boxes for XL Tray Promade Fan, cardboard boxes with magnetic flap is the most popular box type. The box is normally designed in the measurement 21x15x2.3 cm. 
Typically, the minimum order quantity for custom-printed XL Tray boxes is 500 pieces. However, Kwin Lashes Factory demonstrates its commitment to supporting small businesses by extending private label services even for smaller quantities, such as 100 boxes. This means that you now have the opportunity to obtain branded boxes with a minimum order of just 100 boxes. Please contact our sales team for further details. 
PRIVATE LABEL FOR XL TRAY: CUSTOMIZED CARD
Kwin Lashes provides two options for customized lash cards: Foil backed labels and Paper labels. Although the foil backed cards come at a higher cost, we strongly advise selecting this premium option for your brand due to its numerous advantages. Please refer to the table below for a detailed list of these benefits.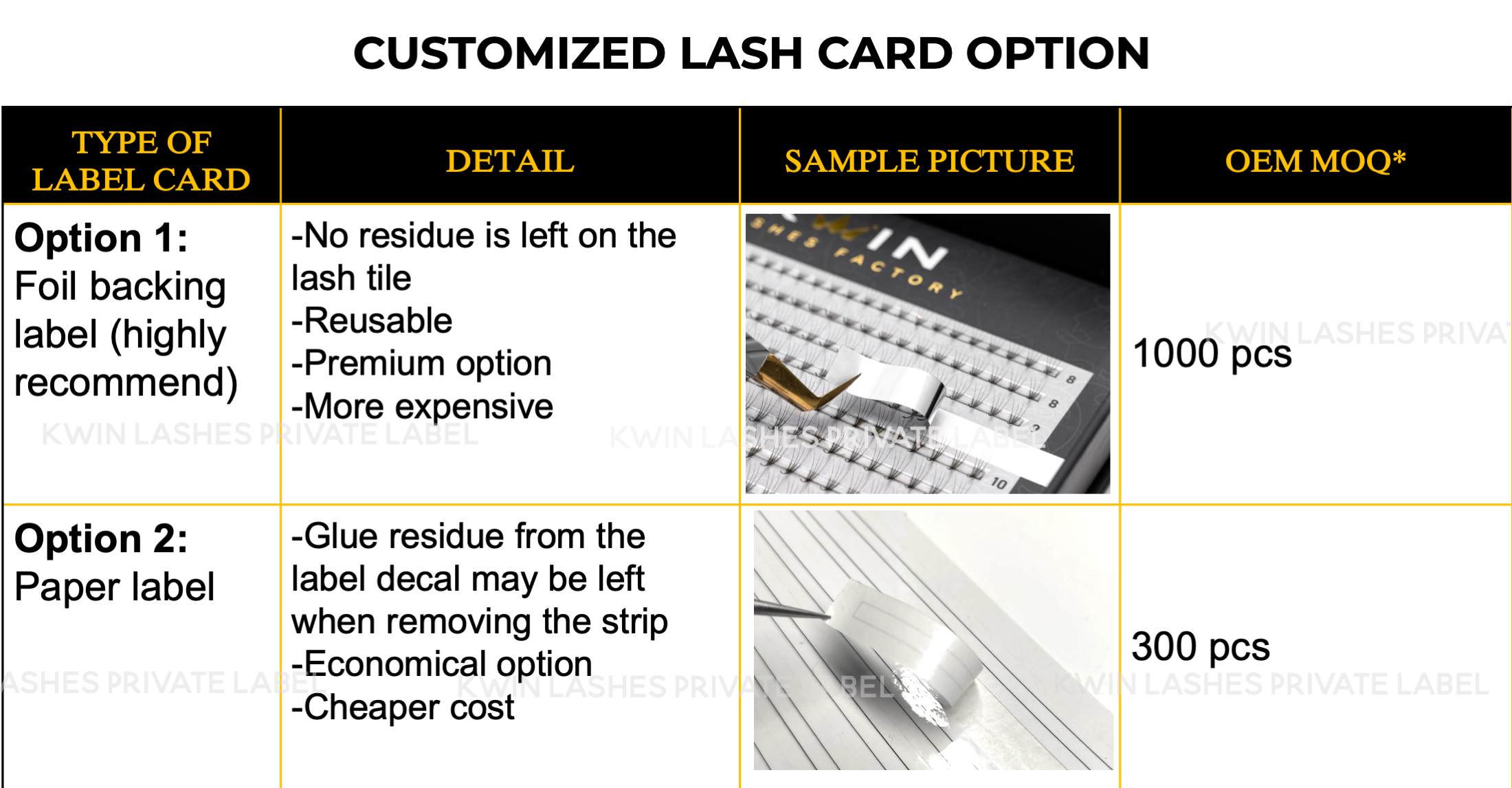 PRIVATE LABEL FOR XL TRAY PROMADE FAN AT KWIN LASHES FACTORY
Kwin Lashes Factory, a comprehensive OEM manufacturer, specializes in providing exceptional private label services for XL Tray Promade. With over a decade of experience in the lash industry, Kwin Lashes deeply understands the challenges faced by customers and strives to offer the finest products and services.
"We don't sell eyelashes, we sell solutions."
Adhering to the philosophy of selling solutions rather than mere products, the Kwin Lashes Team is dedicated to not only producing high-quality Promade fans but also delivering outstanding private label solutions to lash business owners. Trusted by renowned cosmetic companies, Kwin Lashes Factory stands out not only for the excellent quality but also for our professional OEM service. With complimentary packaging design service and low minimum quantity requirements for private label, Kwin Lashes becomes the ideal partner for emerging lash supply brands. Our team consistently generates fresh ideas for lashes and packaging.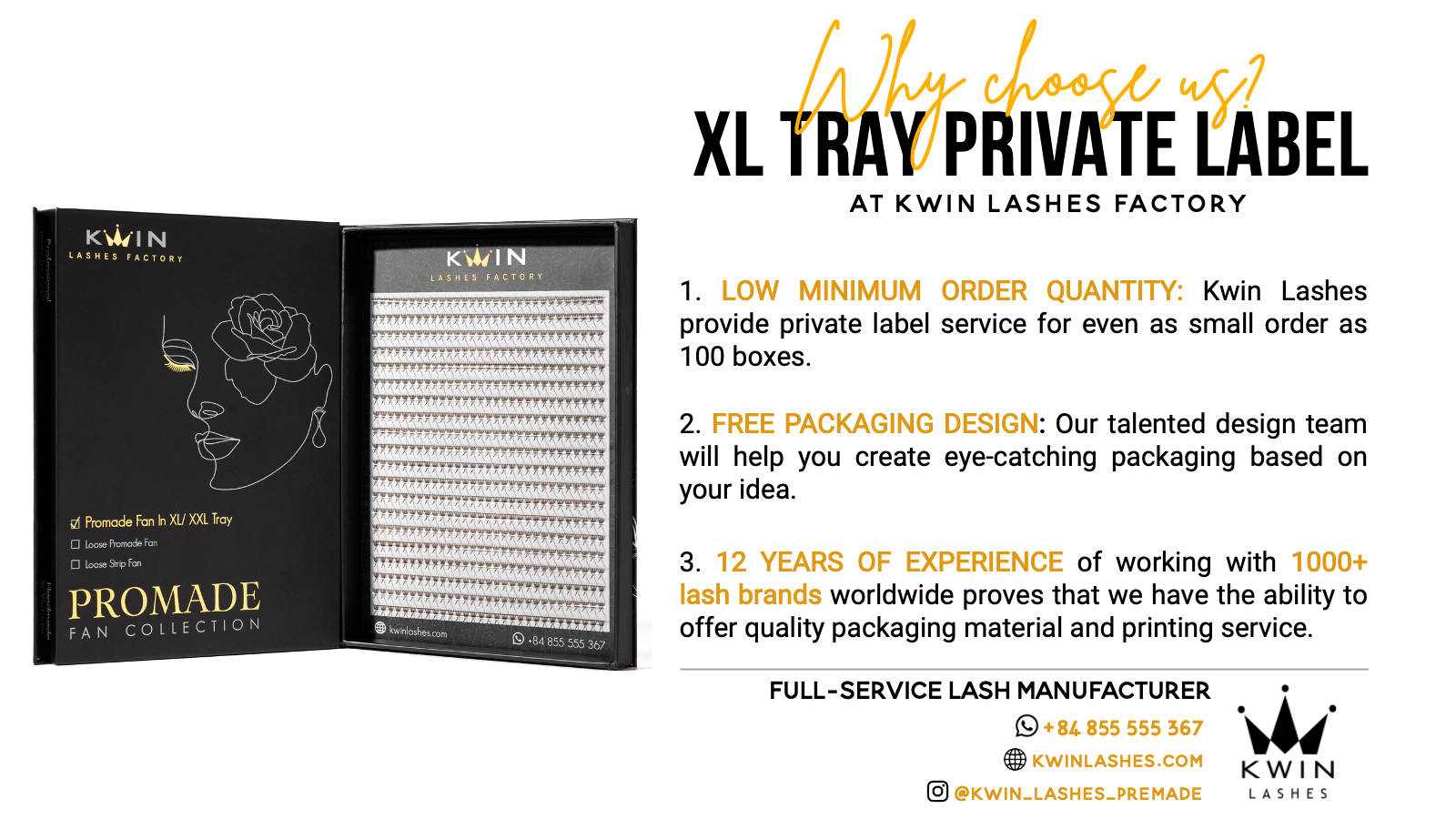 If you already own a lash brand, let us elevate your business with our top-notch products and efficient service. Take the next step today by reaching out to us via the contact information provided below!
CONTACT INFORMATION:
Whatsapp: +84 855 555 367
Instagram: @kwin_lashes_premade 
Website: kwinlashes.com