"I have only tried lash lifting for fear of getting eyelash extensions. I'm not sure which look will work best for me. There are just too many lash mapping styles to choose. What if I don't like the change? It could be a waste of money…" said an anonymous customer confided to KWIN.
"Sometimes it's really hard to understand what the customer really wants for their lash extension experience. I want them to feel comfortable and open to try any lash mapping styles we recommend. This will be good for business…", another words from a lash newbie.
KWIN always hopes to listen to all hidden ideas and desires of customers in order to improve the quality of our products as well as services. It's so surprising that they all have the same difficulties in lash mapping styles. Don't worry much, KWIN is here to save the day!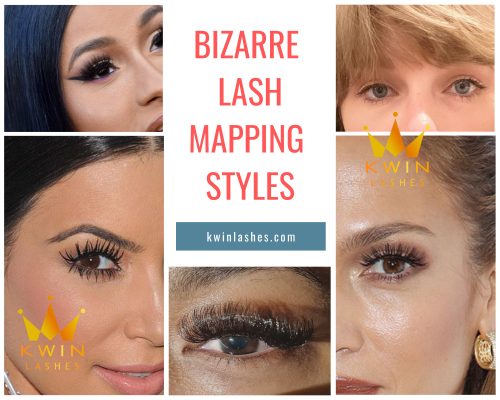 1. Lash mapping styles for fierce girls:
To create an attractive and devilish look, we can focus on long, curved eyelashes at the end of the eyes.
1.1 Fox look – one of the dramatic lash mapping styles
In Fox eyes look, we usually notice it is characterized by short eyelashes at the top and gradually longer, more dense towards the tail. Combination with artistic makeup, your look will be more seductive, bold, and fiery. Of all lash mapping styles, Fox eyelashes give you a sense of classy, like a Queen. Distinguishing point of Fox look is that the outer is emphasized, which can effectively improve dim eyelids. Fox suits most people but KWIN recommends this for round eyes, almond eyes and deep eyes.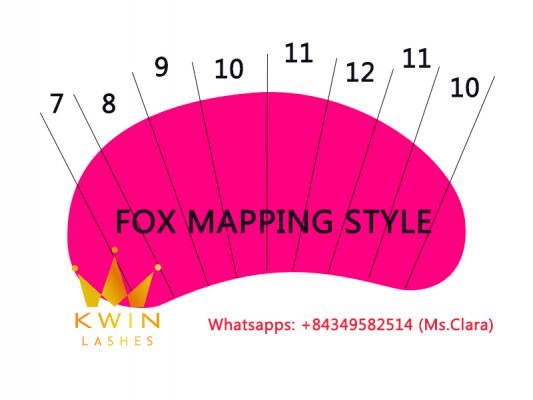 1.2 Kim-K look – one of the catchy lash mapping styles
Kim-K is actually a Kardashian's inspired look, they always start trends for us to adore. Let's be honest, it's almost everybody's dream to look gorgeous like celebrities, especially the Kardashians. When speaking of Kim- K, customers will be so curious to try. First impression of the Kim-K look is that the fake eyelashes are quite even. It's true because it usually needs 8-14mm spikes, in which we prefer inner lengths. With a moderate thickness, alternating a few long eyelashes spread evenly from the top to end. This combination gives your eyes a certain depth and is extremely bewitching. You could mix KIM-K with wispy lashes. KWIN recommends this lash mapping styles almost for everyone, KIM-K could be your everyday look for Instagram ladies. And yes, if you have downturned eyes it gets more perfect.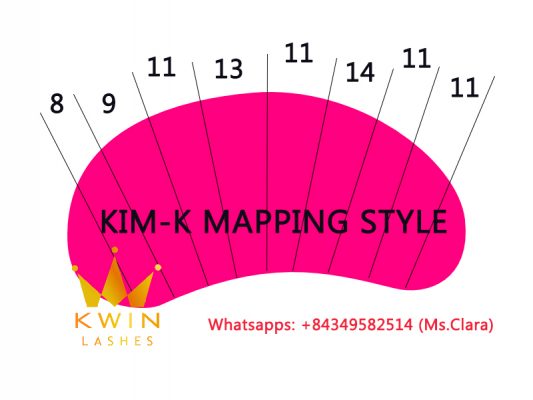 2. Lash mapping styles for special occasions:
Don't be afraid of Covid lockdowns making you bored at home and forget to take care of your appearance. For crazy-lash-lovers, nothing can stop us from getting new eyelash extensions in special events.
2.1 Ombre look – one of the vibrant lash mapping styles
Colored false eyelashes are sometimes underrated to us girls, we are rarely prone to it in everyday look besides other lash mapping styles. Customers who choose this style often mix-match with their hair color or fashion styles. Try it on special occasions like festivals, carnivals.. (it's almost Halloween!) and you sure will be amazed by the results. KWIN clients like to go with pink or blue with classic black lashes. Fun Fact is Queer communities are the largest and most fabulous fans to the Ombre lash mapping styles. Here is feedback from our gorgeous customer.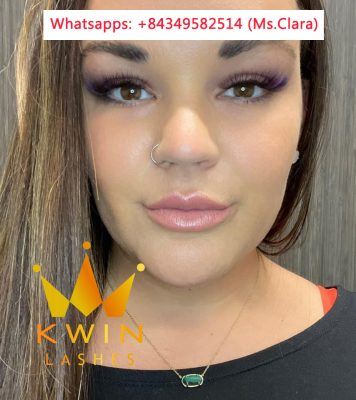 Read more on:
 2.2 Mega volume – one of the chunky lash mapping styles
Mega volume is quite familiar to all of us, but not everyone can knock out this look. Meeting with a customer, lash artists have to analyze and decide which lash mapping styles spot on. Big eyes with fair eyelids suit Mega volume so much. Another significant advantage is that if you have hooded eyelids, this will significantly embrace your face. Attending a wedding, stunning outfit and captivating eyes from Mega volume might help you get a boy if luck.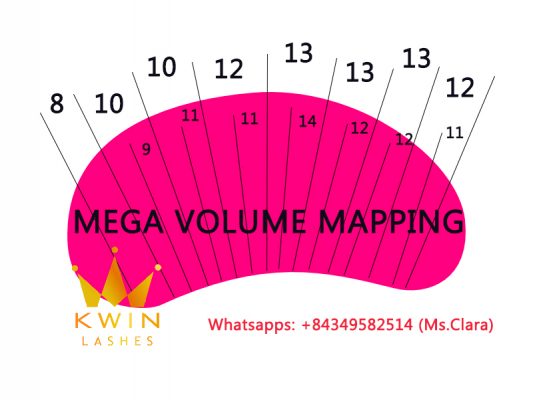 2.3 Tips on lash mapping styles for your customers
Ask your customer what they want and smartly adjust it your way for best results.

Give your customer a list of lash mapping styles or

lash mapping for eye shapes

to choose from.

If your customers already have long natural lashes, you should suggest dramatic styles to make them pop up even more. On the contrary, if the customer's real lashes are a bit sparse and shorty, you should only highlight the eye-tail to create a sharp effect.

Choose the right curl, KWIN advises on C, L curl. The curl will determine everything.

Use a lash

mapping template for exercises. You can design any

lash mapping styles you want. Practice makes a pro!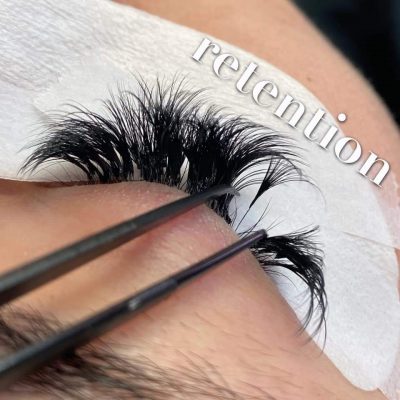 3. KWIN Lashes Factory provides quality wholesale eyelashes
KWIN Lashes Factory is one of many lash manufacturers in Vietnam. We have been in business since 2010 and proud to be our clients' top choices when needed for large quality supplies. KWIN creates our beautiful lashes from Polybutylene Terephthalate (PBT), which is a unique plastic fiber material. They are extremely reasonable for Asian eyes for its gleaming and thickness. Customers all over the world love our products and give them good reviews. It's exciting to see you guys experimenting and being creative on KWIN's delicate lashes. We would love to see any feedback you send us. Try KWIN Lashes for a sample to become one of our valued customers!
For more information, contact us via social links and media:
Ms: Clara – Lash Expert 

Whatsapps: +84349582514

Instagram: kwin_lashes_factory