Finding a good eyelash extension supplier  plays an essential role in the eyelash business. You are among choices: China lashes, Vietnam lashes or Korean lashes. You have been selling lashes for many years and want to change to another better eyelash extension supplier, or you are newbies in the eyelash factory and long to find a good eyelash vendor for your business with reasonable price and the best quality. Here is an eyelash extension supplier list that is recommended by multitude retailers around the world and step by step to determine a reliable eyelash vendor.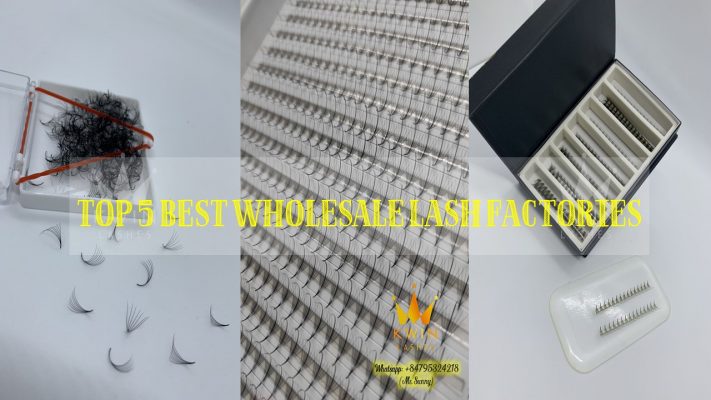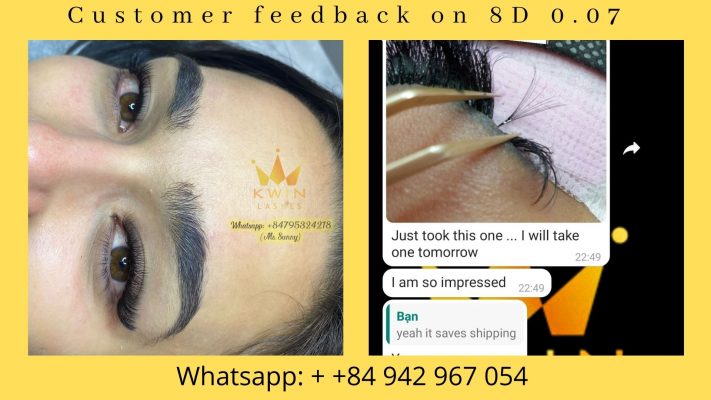 Contact Ms.Sunny – Sales Director: +84 942 967 054 (WhatsApp)
1. What is eyelash extension?
Eyelash extensions are semi-permanent fibers that are attached to your natural eyelashes to make them appear longer, fuller, and darker. Individual lash extensions are applied to each of your individual natural eyelashes using a semi-permanent glue (one extension per natural eyelash). Depending on the studio, lash extensions can be made of synthetic, mink, faux mink, or silk fibers. Most studios provide a variety of extension lengths, curl patterns, and tints to allow clients to personalize their look.
This definition will help you to know exactly eyelash extension. Now, I will introduce you to some trustworthy eyelash extension supplier that you have to know if you are in the lashes business or start up.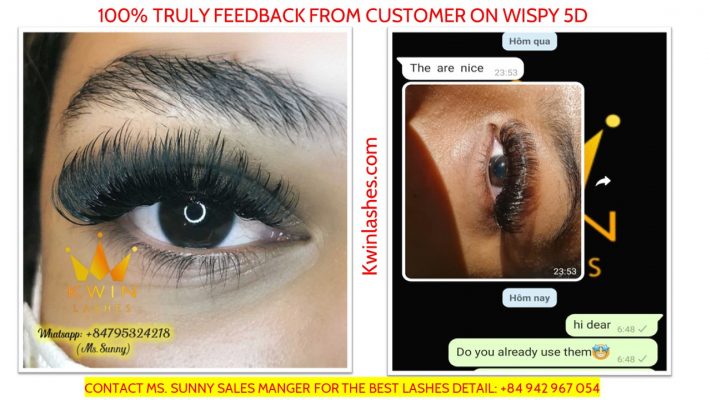 2. Steps to find a reliable eyelash extension supplier.
There are step by step methods so that you can find the best eyelash extension supplier. Here are 3 simple steps that make buying eyelashes from an eyelash extension supplier  in the lash vendors list a breeze.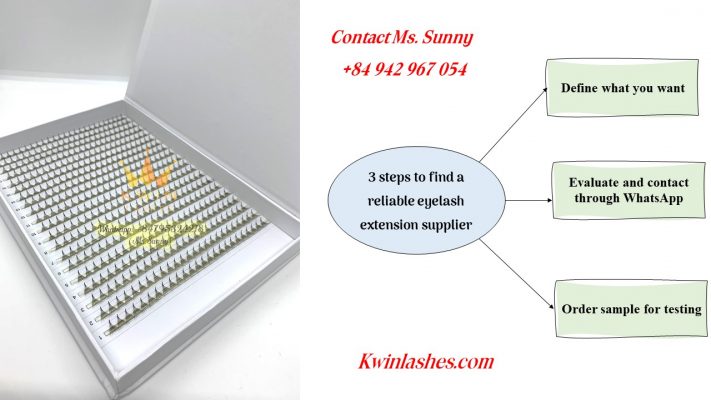 2.1. Define what you want when buy lashes from eyelash extension supplier.
As a clever client, you should do a lot of research on what genre of false eyelashes you are interested in and decide which one is the most suitable for your requirements from reputation eyelash extension supplier
There are numerous types of false eyelashes available on the market today. Each one focuses on a specific customer or group of customers. To get the best choice, retailers must first determine the size of their business and the customer segments that they are targeting.
2.2. Evaluate and contact through WhatsApp to know more eyelash extension supplier.
In case you have just started in this field of eyelashes and you have not found a satisfactory supplier, you can find a supplier through an online search. Search platforms like Google and Instagram with hashtags which contain almost all the lashes factory and eyelash extension supplier.  
You can visit the websites of  eyelash vendor to find information about the lashes, the price, and read the customer's feedback about the service and their experience when using the lashes. The eyelash extension supplier will talk directly to you so let them give you some advice on your questions through WhatsApp. The eyelash wholesale can suggest to you about the fan type, the thickness, the length and the curl is the most suitable for your needs. 
Remember you need to check their website, Instagram, Testimonials videos from customers. With many ghost eyelash extension supplier or scammers, if they don't have an official website or are not available in many social media, you must consider dealing with them.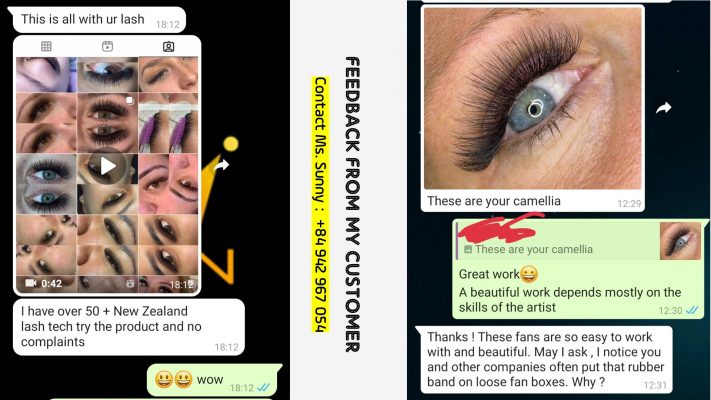 Contact Ms.Sunny – Sales Director at Kwinlashes: +84 942 967 054 (WhatsApp)
2.3. Order sample for testing when buying from eyelash extension supplier.
After you have your first trust that this eyelash extension supplier  is real, then ask them to show their samples and price lists for you to compare with other wholesale lash vendor. The eyelash wholesale distributor on our list are always willing to buy the sample.
Then, you should ask the eyelash extension supplier one of the most effective shipping ways because the international shipping costs are quite high. Then, you should close the deal, choose a payment method and wait for the best quality eyelashes to come to you.
3. Top 5 best wholesale lashes factory to eyelash extension supplier
Here is the list of 5 best wholesale lashes factories  based on high quality, good reviews, and reasonable price.
Kwin lashes (Harry CEO)  – the biggest eyelash extension supplier  in Vie tNam

OBEYA beauty lashes 

Bally lash

Rose girl lash

Emeda eyelash
3.1. Kwin lashes – the biggest eyelash extension supplier  in Viet Nam.
Kwin lashes is the most famous wholesale lash vendor in VietNam and many retailers all over the world trust on our reputation and our quality of lashes. Kwin lashes are always willing to buy the samples for testing and advise customers 24/24. Moreover, Kwin lashes are prepared to form a comprehensive strategic partnership with vendors and renowned lash artists from around the world. 
With the important stance of the pioneer, Kwin lashes already has 3 branch eyelash extension supplier  in Viet Nam, Korea and Japan, which always provide the best quality of lashes and support 24/24 to our beloved clients whenever in need.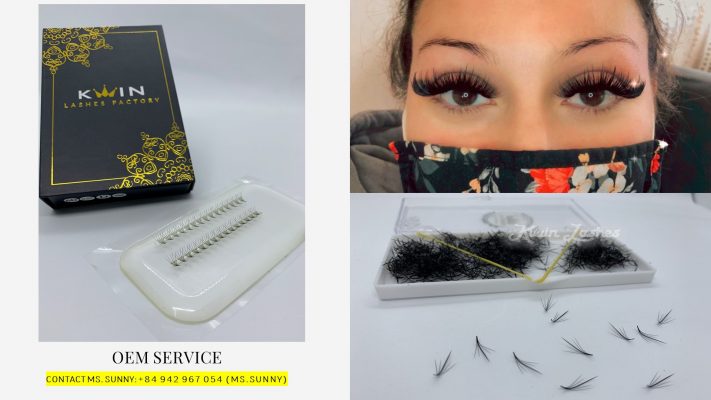 Kwin lashes, as one of the first eyel
Kwin lashes, as one of the first eyelash extension supplier, always ensures that Kwin lashes have extensive experience and a high level of expertise in the false lash selling field. Kwin lashes are confident that you will be completely satisfied with our products and services.
Kwin lashes is the ideal eyelash wholesale distributor for any retailer  who want to buy the best lashes with reasonable price  and start the eyelashes  business.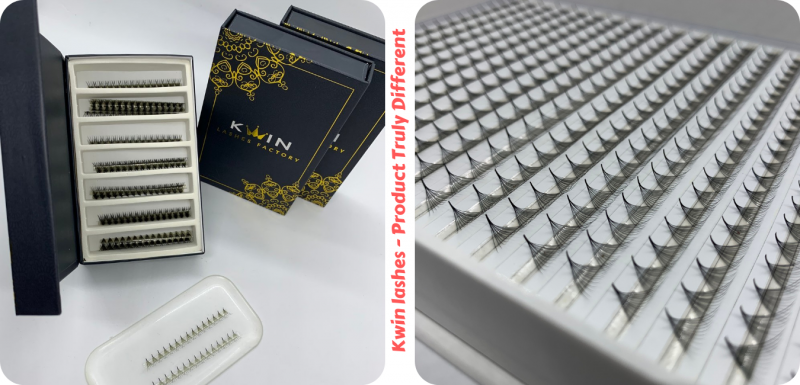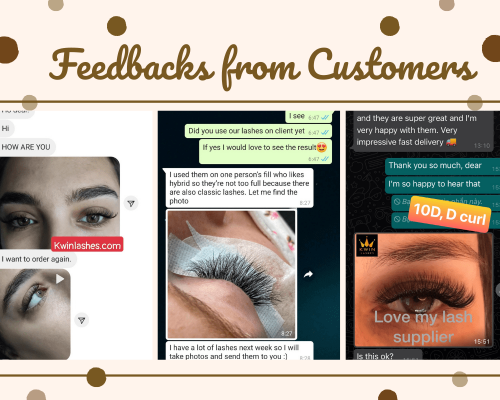 3.2. OBEYA beauty lashes
OBEYA beauty lashes one of the leading eyelash extension supplier and manufacturers of individual eyelash extensions. They also produce human hair eyelash, mink hair eyelash, animal fur eyelash, paper eyelash feather eyelash and Japanese and South Korean fibrin thread eyelash. 
Provide high-end, healthy and stylish eyelashes for customers around the world. In addition, we keep developing fashion-style eyelashes, rich eyelash packaging styles and a variety of eyelash tools to meet the customer's personal customization needs.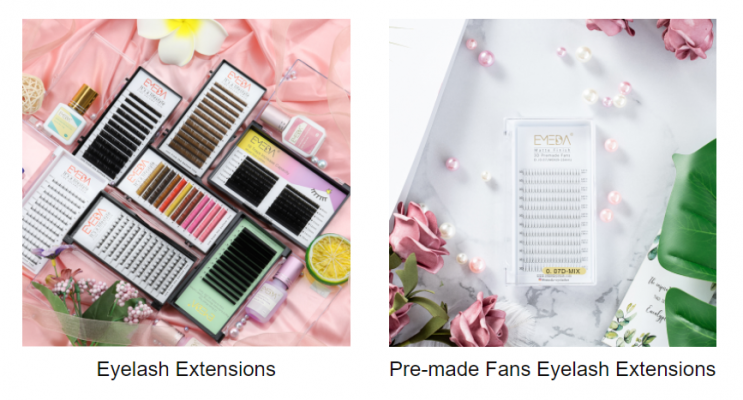 3.3. Bally lash 
They are an eyelash extension supplier with a variety of products. They provide clients and retailers a wide range of choices within the suitable price. 
There are more than 50 members of the production team in their factory. Strict quality control makes this eyelash extension supplier more competitive and our products have been widely recognized at the same time.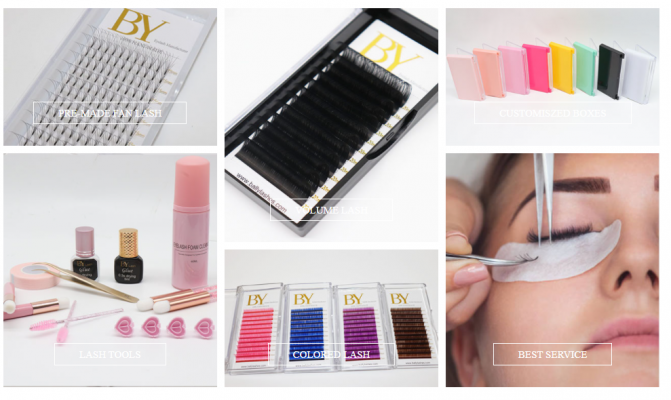 3.4. Rose girl lash 
Almost  all products of Rose girl lash are trendy lashes. This eyelash extension supplier is active and colorful, suitable for the young generation.
Rosegirl Lash is specializing in manufacturing high quality artificial eyelashes in Vietnam with materials of Super Mink, Mink and Silk. However, the price is quite more competitive and higher than other eyelash extension supplier in VietNam.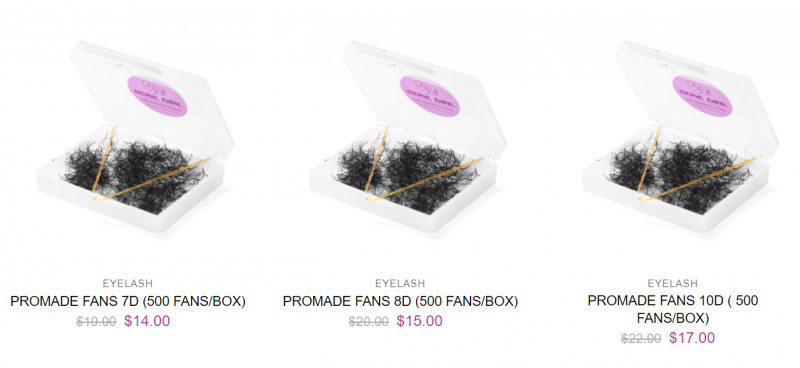 3.5. Emeda eyelash 
A lot of retailers put their trust in the friendly service of Emeda eyelash. They have a variety of  types of lashes from a lot of materials like synthetic lashes, mink lashes, … This eyelash extension supplier is mainly focused on manufacturing 3D mink lashes and 3D chemical fiber eyelashes. Besides, they also do OEM/ODM service.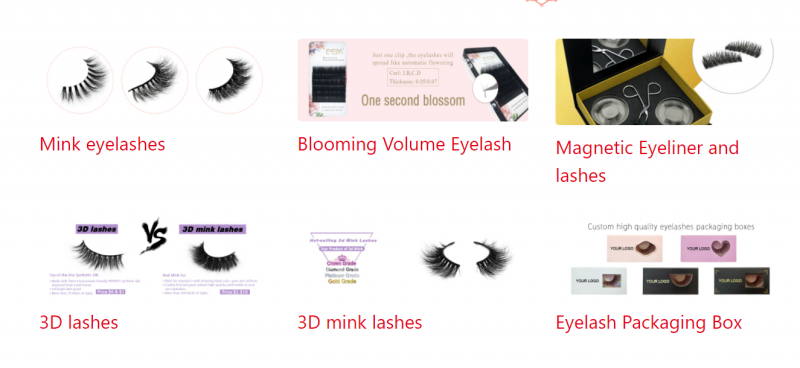 Conclusion 
The lashes market is really a potential market for your business and choosing the right eyelash extension supplier plays an important role in making your eyelashes business successful. Be alert and smart when you choose an eyelash wholesale distributor. Selecting the most suitable distributor from the listed eyelash extension supplier above will be the beginning of your success. 
CONTACT MS. SUNNY – SALE MANAGERS FOR THE BEST DEALS, PROMOTION AND FREE BUSINESS ADVICE NOW!
WhatsApp: +84 942 967 054 (Ms. Sunny)
Instagram: kwin_lashes_ms_sunny
Gmail: sunny.kwinlashes@gmail.com