What is Mega Volume Lashes? How can you find yourself a reputable, quality supplier for your "lash-life" journey? Continue following the article below.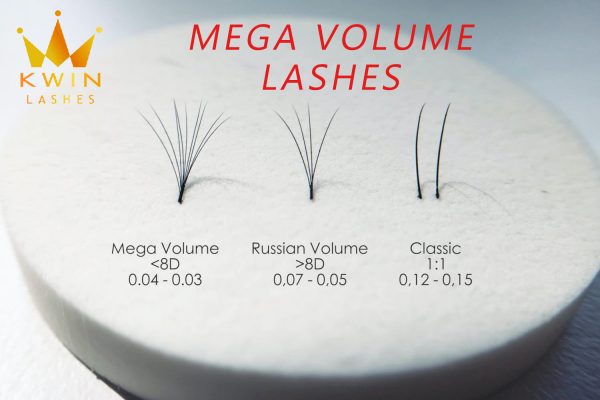 1. What do you know about Mega Volume Lashes?
If you are a fresher, don't worry about having to learn  everything from scratch.
1.1 Detailed definition of Mega Volume Lashes
Mega Volume Lashes is an extension technique to make your eyes more dazzling and can pop up your face. 

Client's first thoughts of this term are "super full" or "heavy for the natural". It's exactly true! Mega Volume Lashes is an upgraded version of Volume eyelash extension. But there's no need to be so scared

Mega Volume eyelash extension is a method of joining many fake eyelashes to a single natural lash. Generally, workers link 10-20 fake eyelashes to a strong natural lash. In that way, your lashes will blend in smoothly with your face.
1.2 Material of Mega Volume Lashes
People can usually mistake lash origin by human hair or cheap plastic. Quality Premade lashes are actually cruelty-free and meticulously made. Polybutylene Terephthalate (PBT), a unique plastic fiber, is used to create our beautiful lashes.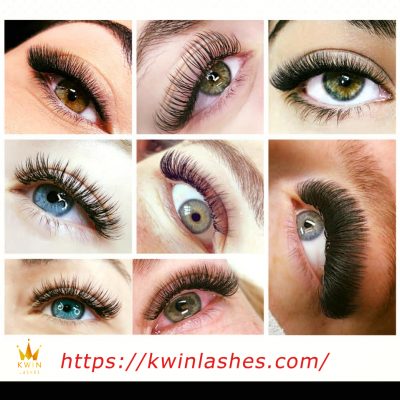 2.  What can you get from Mega Volume Lashes
Customers all across the world are screaming for Volume and Mega Volume extensions. KWIN LASHES loves our Mega Volume business too!
2.1 Potential customers of Mega Volume Lashes
Customers for this type of eyelash are mostly from other nations, particularly from Europe.

Customers are energetic, confident and have strong personalities. They don't hesitate to own a thick eyelash that enhances their features.

Europeans usually have big eyes and fair eyelids so Volume and Mega Volume Lash extensions are more trending to them than to Asians.
2.2 Benefits of Mega Volume Lashes
KWIN Mega Volume set gives you thick and voluminous lashes. It helps to make the corner of the eyes appear more natural and wider.

Creating a Mega Volume fan is a rather sophisticated and high-quality process. As a result, gently placing a fan over your eyes saves a lot of precious time and the retention still lasts.

They don't really look heavy or hefty like you think, the magic is up to the artist's hands.

Mega Volume Lashes are easy to play with, or to adjust for customer's eyes.

If you carefully take care of your extensions, Mega Volume Lashes can last from 2 to 3 weeks.
Read more on:
3. Tips on creating the perfect Mega Volume Lashes
There are smart tips that not any lash artist is willing to tell you. But KWIN can show you some of our secrets about Mega Volume Lashes.
3.1 Getting ready
Make sure you have prepared all extension supplies including cleaning and disinfecting them.

Get your customer as comfortable as possible, their experience will help build your reputation. And of course, the best feedback to their Mega Volume Lashes is your success.

Your location needs perfect light and view.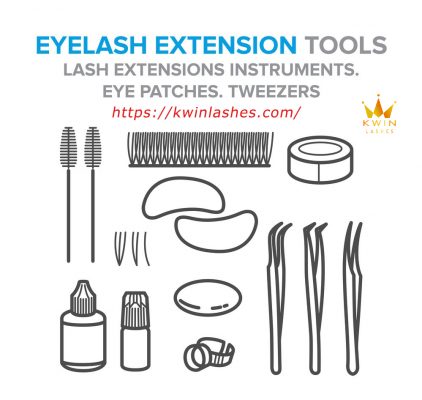 3.2 Smart tips on creating Mega Volume Lashes
To make your customer comfortable and secure, remember to moderate your movements to a minimum and only put on careful impact

Always double-check evenness then fill in empty gaps with extra lashes.

Remove any lashes that aren't on the lash line right away.

Check the condition of the lashes before and after the procedure to make sure there is no bad reaction.

Before adding another fan, be sure that the glue is entirely dried.

Make sure the number of lashes on both eyes is the same

Last but not least, please don't remove any client's natural lashes…
Mega Volume Lashes are more delicate than ever, and perfection lies in the hands of lash artists.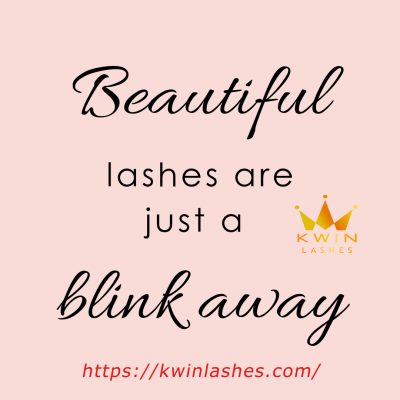 4. Recommendation on Mega Volume Lashes style
Here is KWIN client's best suggestion on Mega Volume Lashes:
Volume 5D, 6D for bright big eyes

Fan uses 4 – 16 extension lashes

Curl: C or D

Thickness: 0.05 – 0.07mm

Length:

8 – 15 mm

Black classic lashes for daily, colorful fan lines for special occasions. 
Feel free to be creative with your Mega Volume Lashes. KWIN LASHES has a long analog of goods to choose from. Shop wisely with us!
5. Comment on Mega Volume Lashes from buyers
After using Classic/Mega Volume Lashes, KWIN LASHES received a lot of excellent feedback from customers. Let's take a look at a few comments. We're all grateful for the chance to be your suppliers and a trustworthy option. Try KWIN Lashes for a sample to become one of our valued customers!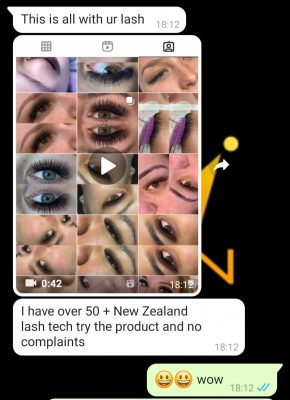 For more information, contact us via social links and media. 
Ms: Clara – Lash Expert 

Whatsapps: +84349582514

Instagram: kwin_lashes_factory