With the rapid growth of the lash market, all most every woman in the world has experienced or heard about eyelash extension in the way to achieving their beautiful eye look. However, there is not only the cost, the comfort, and impressive level to consider before an eyelash extension, but the harder task is choosing a suitable lash style and false lashes for each individual, especially for those with monolid eyes. As an Asian lash supplier, we are about to provide you with helpful guides to eyelash extension for monolid eyes.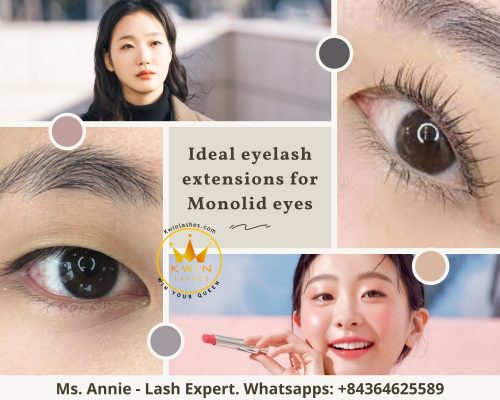 1. What you need to know about eyelash extension for monolid eyes
Before discussing eyelash extension for monolid eyes, it is necessary to thoroughly understand what are monolid eyes and why this eye shape affects the lash extension style.
Read more at: 
Top 5 Halloween colored eyelash extensions 2021
Hybrid lash extension – How to make a perfect hybrid look?
1.1. Definition of monolid eyes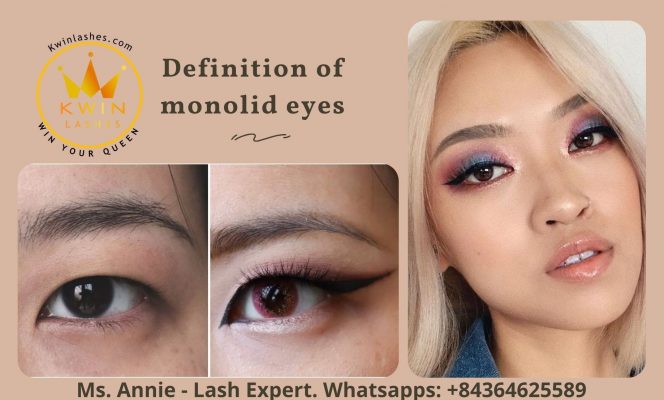 Monolid eyes are one of the common eye shapes of Asian people. Eyes with monolid shapes do not have a visible crease or a fold along the eyelid but a flat surface above the eye. This means the eyelid disappears when the clients open their eyes. The opposite of monolid eyes is double eyelids. Although defined as a common eye shape, not every Asian have monolid eyes, only approximately 50% estimated by researchers. In fact, many Asians with monolid eyes have their double eyelid surgery done because it is the ideal shape for pretty eyes.
1.2. Are monolid eyes and hooded eyes the same?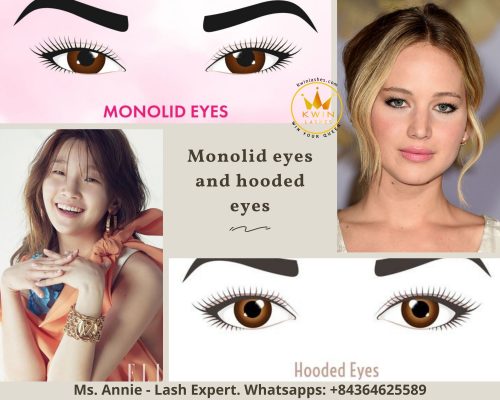 Most people confuse monolid eyes with hooded eyes due to their slightly similar appearances, meanwhile, they are quite different. There is no crease on monolid eyes but a fold of skin that partly or completely wraps the eyelid on hooded eyes. Let say the eyelid of hooded eyes is clearer than monolid eyes.
1.3. What is the relationship between eye shape and eyelash extension?
The prerequisites for the desired eyelash extension is determining the right eye shape for the most suitable lash style. Each client has individual eyes that are totally different from each other, leading to the fact that only some or even one eyelash extension style can fit them perfectly. Therefore, lash artists must consider the anatomy before designing a lash look to enhance the eyes. This step plays an extremely important role in applying eyelash extension for monolid eyes due to their distinctive feature.
2. Challenges in carrying out eyelash extension for monolid eyes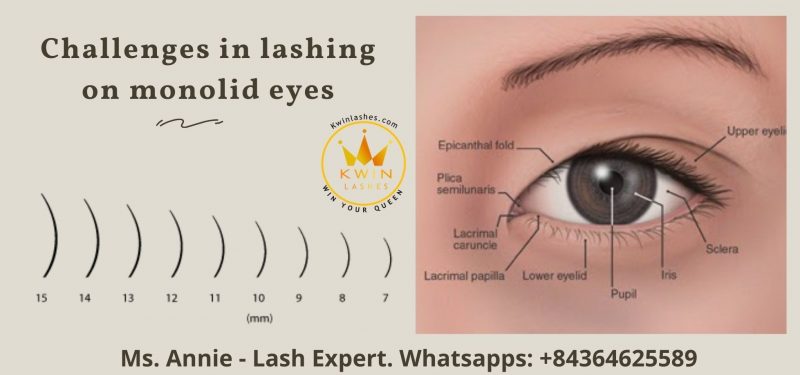 Because of the disappeared eyelid, it poses some challenges for artists in doing eyelash extension for monolid eyes as follows:
Choose the right lengths

eyelash extension for monolid eyes

: Different from double eyelids whose lash line will show the entire natural lashes with their lengths and roots, monolid eyes have a fold of skin covering the eyelids as well as a part of the lashes. Therefore, false lashes used for monolid eyes should be 1-2mm longer than normal.
Select the suitable lash styles in

eyelash extension for monolid eyes

: Monolid eyes are so fastidious that they only fit some lash styles, not including those with short extensions at the inner corner and middle part of the eyes. This is because short lashes in this area will get covered by thick eyelids of monolid eyes. Thus, design your lash look carefully before the lash extension.

Deal with Asian mongoloid fold in

eyelash extension for monolid eyes

: Many East Asians have monolid eyes with mongoloid folds (also called

Epicanthal folds)

, which hide the inner part of their eyes and make the lash extension even harder. To lash on this eye shape, it is recommended to use the tapping method along the lash line to lift the fold and lash on the inner part.
3. Curls to choose and curls to avoid in eyelash extension for monolid eyes
Monolid eyes have a special shape that only fits some curls of false lashes perfectly. Mischoosing curls of the lash extension will end up in a disappointing lash look. This part leads you to the right curls in performing eyelash extension for monolid eyes.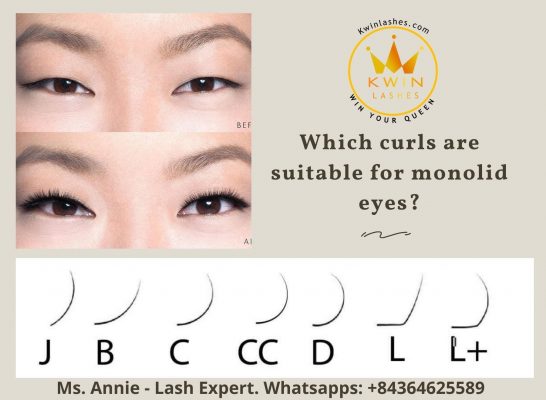 3.1. Suitable curls for monolid eyes
Monolid eyes are particular about suitable types of false lashes. Among various curls of lash extensions, C-curl, D-curl, L, and L+ curls are considered the most appropriate eyelash extension for monolid eyes. However, each client has an individual eye shape requiring bespoke design so there is no template for everyone.
L and L+ curl: L and L plus curls are perfectly suitable for

monolid eyes

due to the nice chic and wide eye set they offer. These dramatic curls enhance the typically straight lashes of monolid eyes thanks to their thin base and impressive curl. However, L and L plus curl extensions sometimes may obstruct the view of monolid customers so choose shorter lashes to fix that drawback.

C-curl and D-curl: The appearance of small monolid eyes can be improved by stronger lashes like C-curl and D-curl. These types of

lash extensions for monolid eyes

provide a wonderful lash lift and open up the eyes.
3.2. Unsuitable curls for monolid eyes
In contrast, there are some unsuitable curls that should be avoided in eyelash extension for monolid eyes as follows:
J curl: Do not use J curl in

eyelash extension for monolid eyes

because they are already flat and straight. Therefore, using J curl on monolid clients can not expand the eyes but makes them smaller.

B curl: With a very slight curl, B-curl lashes are another type to avoid on monolid eyes. Using B-curl extensions even places more burden on the lash line without any benefits.
4. Where to buy the best eyelash extension for monolid eyes?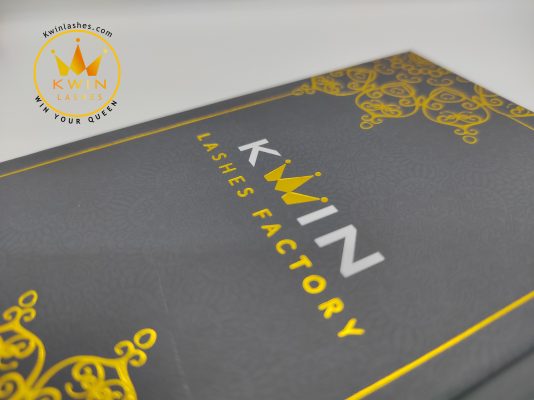 The attractive lash look of monolid eyes requires not only suitable curls and lash styles but also high-quality false extensions for the best effect and healthy eyelashes. As a leading manufacturer of the lash market in Vietnam, Kwin Lashes supplies a variety of amazing lash products that satisfies the most fastidious clients. Our false lashes are manually produced from premium PBT materials and perfectly curled by meticulous technicians. We guarantee to provide you with wonderful false lashes that make your eyelash extension for monolid eyes the best.
Since founded in 2010, Kwin Lashes is the trusted supplier of many customers worldwide as US, Europe, Australia, Russia… due to the extremely pointy base and natural effects of our products. Let's take a look at some feedback from Kwin Lashes customers to know more about our products.
Kwin Lashes offers you the best lash products at a better price than any other supplier. Don't hesitate to contact us for further information via Whatsapp: +84855555367
We have wonderful products for you at:
Kwin Lashes: Best choice for false eyelashes