Modern women are the ones who especially love and take care of themselves. As your aura glows, you can always be secure with what you have. Long, curled, natural eyelashes are dreams of all the lovely girls KWIN knows. Aside from eyelash extensions, many of them adopt the technique of Lash lift and tint to make eyes appear bigger, fuller, and more sparkling.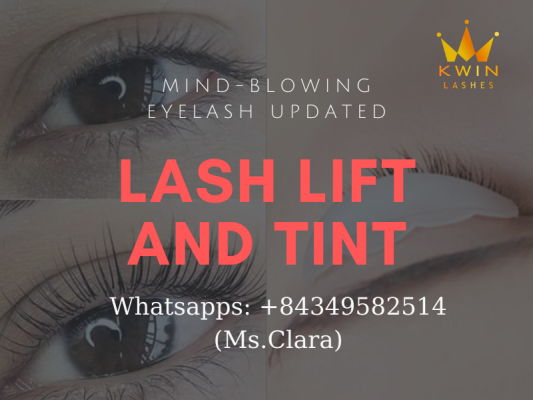 1. What is Lash lift and tint?
Just like curling your hair, curling your eyelashes will give you naturally curled lashes with every spike gleaming.
1.1 Definition of Lash lift and tint
Let's get this straight, Lash lift and tint simply means "curl and varnish". As the name implies, this method is split into two stages: lash lift and tint! Throughout the procedure, a lash artist will apply various eyelash perm solutions to curl your eyelashes. After that, they will be coated with a non-toxic color serum to boost growth as well as darken the lash. Compared with eyelash extensions, which for some of you is not ideal (may cause irritation), Lash lift and tint is incredibly effective and safe. 
1.2 Who should do Lash lift and tint
For information on who should receive a Lash lift and tint, KWIN's answer is it can be done at any age, but unless you're a teenager, you still need parental approval. Second, if you have short and sparse eyelashes, this method will be rather difficult to bring out a high appearance. More than that, curling short eyelashes is also challenging for lash artists to bind them to silicone pads. For those of you having longer eyelashes, Lash lift and tint procedure works perfect. 
Please make sure your natural eyelashes are strong and that you don't have any eye diseases. If you experience any of the problems mentioned above, opt for a different method of eyelash extensions. It is also recommended that you grow your eyelashes longer with coconut oil, castor oil before heading to the salon. 
Lash lift and tint technique saves time in the makeup routine, which is very convenient to busy people. This is a pretty popular treatment for Western girls to get thick and long eyelashes that are similar to extensions.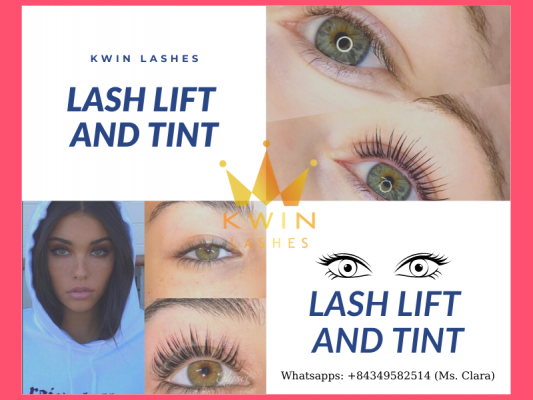 2. Is a Lash lift and tint bad for your eyes?
Those who have never tried Lash lift and tint are always worried that chemical solutions will get into their eyes during the procedure.
2.1 Lash lift and tint misleads
Not all customers are aware of whether the procedure of Lash lifting is safe. According to research, some parents won't allow their children to curl eyelashes because they don't believe in the method. Although the medicine is non-toxic, it does produce chemical compounds to curl and thicken eyelashes. It's acceptable when the medications originate from a reputable source.But if you experience swelling and burning after curling, it's not okay at all. Before you decide to perform it, find a reliable beauty salon and consult your doctor. Your health is determined by your decisions and whether or not you do your research.
2.2 Is Lash lift and tint the same as Keratin lift?
Lash lift and tint is just a general phrase of the "curl and varnish" method, when you are offered basic perm solutions on eyelashes. With Keratin lift, you will specifically have perm with more collagen and protein, which is lower in pH.
3. How to nail a Lash lift and tint
Do you know you could get a Lash lift and tint done at home?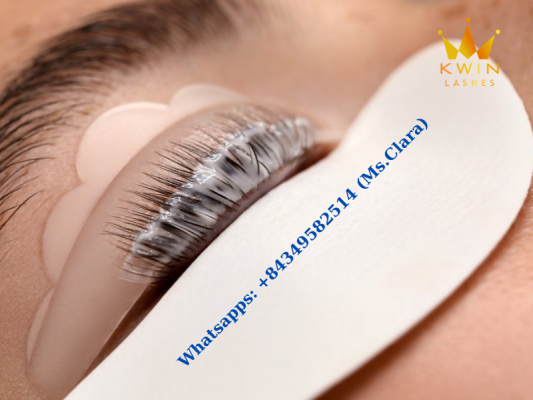 3.1 Must-know before a Lash lift and tint
The first option is to make a spa appointment after thoroughly researching the clinic's information. If it's a quality one, you won't have to worry about anything other than following their instructions.
If you like to do it yourself, you must be a proficient expert in Lash lift and tint or have someone like that. If things get messy, make sure you have contact with a medical expert. Remember to prepare all needed utensils (with santination) and have your face clean (without makeup). 
3.2 First stage: Lash lift
First, you will need to stick a small silicone pad on the eyelid with special adhesive. This silicone pad has the effect of creating a curve for real eyelashes after curling. One tip lash artists do not tell you is that they usually use a small amount of soluble glue on eyelids so the pad wouldn't slip away. Next, apply glue and have all the real lashes to stick to the pad. Once all the eyelashes are up in the right curve, take turns applying the perm solutions to eyelashes. Perm has a softening effect and can break down the lashes' texture. The number of times you apply perm depends on the attributes of your eyelashes. This first stage could take quite much time. Wait for eyelash perm to absorb enough time, then wipe it off and quickly clean your eyes. You can see more tips on KWIN's Youtube Channel, I will leave the link down here:
3.3 Second stage: Lash tint
Lastly, you apply a darkening water-based serum. Eyelashes after Lash lift and tint will be bold, creating an attractive and natural look for your eyes. The procedure takes about 8 to 9 minutes. . And so you have completed the process of beautifying the eyelashes.At the same time, the eyelash tinting technique must be up to standard. If you use poor quality serum, and incubate your eyelashes for too little time or too long, it may cause quite harm. Besides that, you should have an enriched lotion for eyelashes to protect them. Finally, slowly remove everything and you're done.
4. Tips to keep your Lash lift and tint as long as possible
If you have watched Legally Blonde – an American classic movie – you will notice these lines: "Isn't it the first cardinal rule of perm maintenance that you're forbidden to wet your hair for at least twenty-four hours after getting a perm at the risk of deactivating the ammonium thioglycolate?". Yes, after every Lash lifting, you have to avoid getting your eyelashes wet for at least 24 hours to get the best outcome. That includes no swimming, showering, heavy exercising (cause sweat), no makeup..etc.
Everyone's lashes are diverse in lengths and directions. Some eyelashes grow straight up, while others grow downward. The important thing to keep in mind is that we are all different and unique, and you should embrace your flaws rather than be ashamed of them. Love from KWIN Lashes.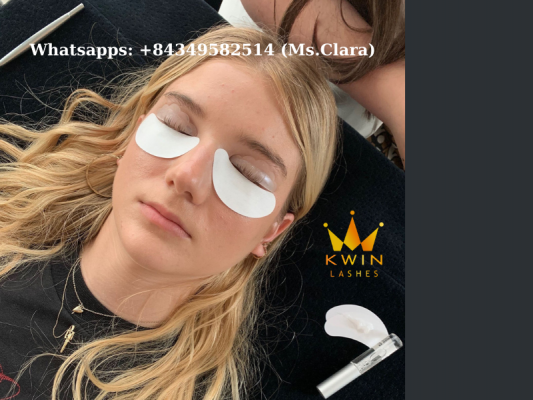 Read more on:
How to fix an over processed lash lift? Check this out
For more information, contact us via social links and media:
Ms: Clara – Lash Expert 

Whatsapps: +84349582514

Instagram: kwin_lashes_factory