Eyelash extension is becoming a familiar term to women desiring eye beauty worldwide. Nevertheless, many of them are still vague about the role of lash fills in maintaining the best lash extensions. For further understanding of this maintenance procedure, this article aims to explain all information you need to know about lash fills as well as answer common questions about this.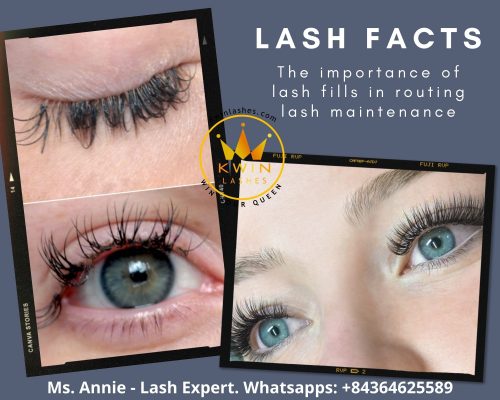 1. What are lash fills?
If you are a newbie to eyelash extension, do not skip this part because it provides you with significant knowledge about lash fills.
Read more at: 
Top 5 Halloween colored eyelash extensions 2021
Hybrid lash extension – How to make a perfect hybrid look?
1.1. What do lash fills mean?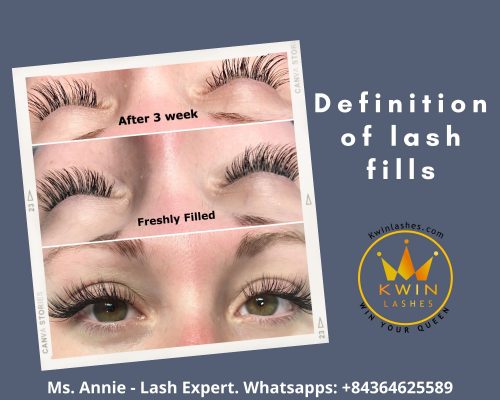 Lash fills, also called refills are a part of the maintenance routine after getting a lash extension. This is simply a process of placing new lash extensions on the gaps as the old ones are about to fall off. After 3 weeks of lash extension, you need to get lash fills in order to keep the eyelashes always looking their best.
1.2. Lash fills vs full set
Many people are still confused lash fills with the full set without knowing that they are completely different as follows:
Lash fills:
Substitute the overgrown extensions and fill in the gaps.

For clients who just need a lash filler.

Require less time.

Cheaper than a full set.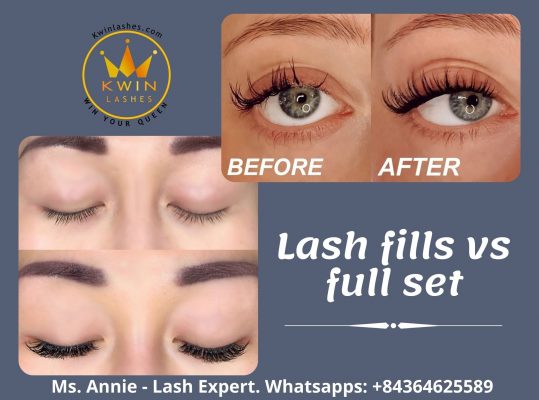 Full-set:
Remove the old eyelashes, then apply a new lash extension.

For those wanting removals or changing to other lash styles.

Last longer than lash fills.

Cheaper than lash fills.
With different features, lash fills and the full-set can not be applied to everyone but meet the demand of individuals.
2. Why are lash fills important?
Lash fills are necessary for ensuring the beauty of eyelash extensions for a longer time. This part will explain more details about the role of lash fills.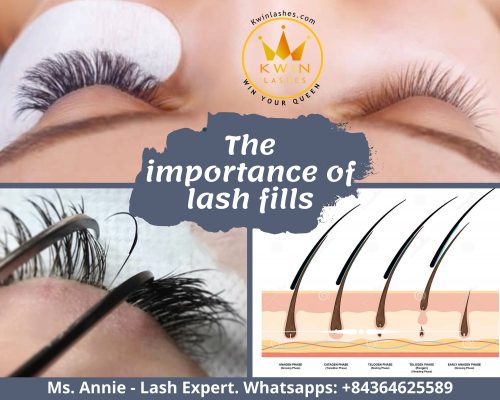 2.1. Natural eyelashes always keep growing
Like the hair, natural eyelashes also have a cycle of growth. It takes about 2-3 months for a full growing as your old lashes are replaced by new ones. Each shedding lash comes along with its extensions leading to gaps and messy lash lines. Consequently, the lack of extensions makes the eyelash extension worse that need lash fills to improve the situation.
2.2. The adhesive is weakened over time
When you get lash extensions, false lashes are bonded to your eyelid by glue. Obviously, the adhesive may be broken after a period of time because of water, substances, oils… Once the bonding is no longer strong, lash extensions tend to fall out of the lash lines. This also causes a shortage of false lashes and lash fills are required.
2.3. Lash fills benefit the most if you just want to fill the extension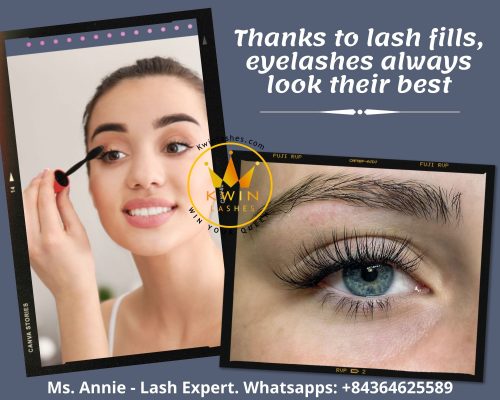 Another importance of lash fills is their advantages over the full-set. It is unnecessary if you demand filling to remove the whole eyelashes and get brand new lash extensions. As mentioned before, the full-set is suitable for those desiring new lash styles or not wearing extensions anymore. However, it may become an uneconomical and time-wasting choice for fill-in purposes. In addition, lash fills offer you a simple process with fewer steps of touching your eyelids to ensure the health of the eyes.
2.4. Thanks to lash fills, eyelashes always look their best
Eyelash extension is thought to be the accessories of the eyes due to its gorgeous effect. However, it can not beautify the eyes without the fullness and the best condition when false lashes fall out. After 3 weeks of wearing eyelash extensions, you should get lash fills that apply about 50% of total false lashes in comparison with the full-set. This procedure costs much less but provides perfect eyelashes with no difference from the full-set.
Overall, lash fills are worth considering as a maintenance procedure that not only improves the lash extensions but also ensures your healthiest lashes.
3. FAQs about lash fills
We gather some common questions and provide you with the best answers to deal with your misconceptions about lash fills in this part.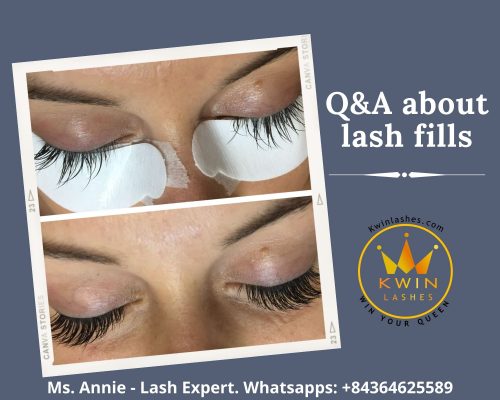 3.1. Is it expensive to get lash fills?
Lash fills are much cheaper than the full-set but offer you similar benefits. Lash fills are a good opportunity to retain your ideal eyelashes longer with a low budget.
3.2. What happens with my lashes during lash fills?
There are only 4 main steps for lash fills that are totally safe to your eyelashes as follows:
Deep clean and tidy up the eyelashes.

Remove all falling-out lashes.

Remove any lashes having weak bonding.

Fill in new false lashes.
3.3. When should I get lash fills?
Typically, the lash extensions last about 3 weeks before starting to fall off the lash line and this is the ideal time to get lash fills. The longer time you let false extensions fall out, the more new lashes need to be applied. For the best lash fills, the eyelashes should remain at least 40% of lashes from the full set. 
3.4. Can I keep filling the lash instead of getting a full set?
Many of you may have this question due to the great praises we spend for lash fills above. Nonetheless, we recommend you remove your eyelashes after 2 lash fills as the healthiest solution for your natural lashes. This is because dirt and many other impurities may break into your eyelid after many refills. Furthermore, the continuous lash fills place burden on the real lashes that prevent them from growing.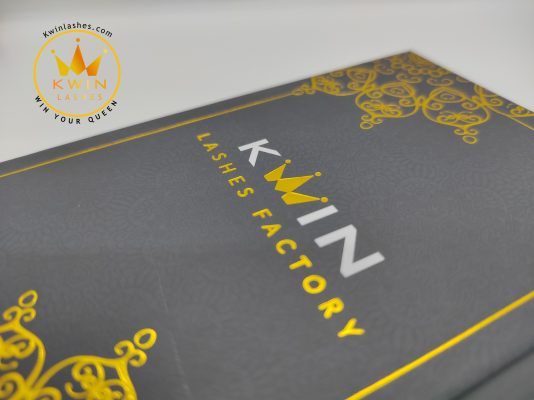 For further information, please contact us via  Whatsapp: +84855555367
We have wonderful products for you at:
Kwin Lashes: Best choice for false eyelashes