If you've been impressed by some models on Instagram with an innocent and youthful look, chances are you're checking out a doll eye lashes style! You are into the doll eye lashes, however, you still wonder whether it looks good on you. Don't be worried. Kwin will give you a brief introduction of doll eye lashes style and its relevant information.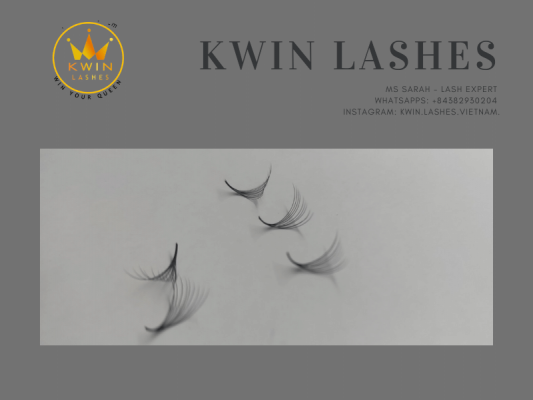 1. How To Know You Have Doll Eyelashes Type?
Eye lashes are beautifully diverse, coming in a wide variety of sizes, colors, and shapes. So, it's a problem for you to determine whether you have doll eye lashes or not. Just scroll down and get our expert advice.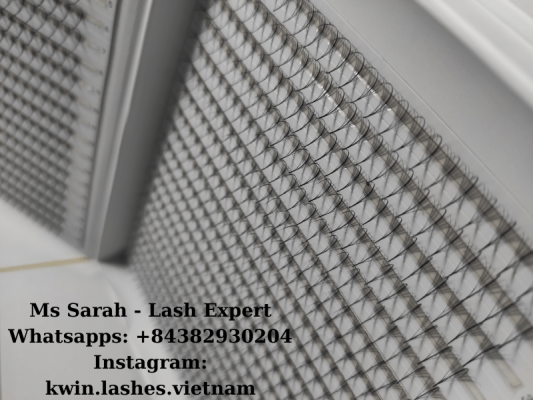 In fact, it's pretty easy to identify your eyelashes style. What you need just are a few spare minutes and a mirror. Sit down and look for different characteristics. If you find shorter lashes placed on the inner and outer corners, whilst longer lashes are placed along the middle of the eye, you undoubtedly own doll eye lashes style. 
Some would say that doll eye lashes are a mix of natural and open eye lashes as it makes our eyes appear bigger and fuller than the natural one but not to such an extent as the open eyelashes do. The "doll eye lashes" is very popular in recent years with its magical effect: a naive and graceful look.
Read more:
2. Best Lashes Extension For Doll Eye Lashes Style
Currently, in the eyelash beauty market, there are many types of beautiful and attractive eyelashes. But not everyone can easily find eyelash extensions that suit their face because each different eye shape has a different eyelash style. 
Among them, doll-style eyelash extensions – Baby doll eye lashes are considered the most suitable for those who want a serene and natural beauty. So, to choose the best lashes extension for doll eye lashes style, keep following this post.
In general,

doll eye lashes

extensions are characterized by being connected in the shape of an arch. 

Basically, it is arranged in a certain order: the longest lash will be in the middle of the eye and get shorter as it goes to the sides.

Specifically, this style is distinguished by lashes that are longer slightly above the lash line, with the longest lashes placed on the center of the eye.

In addition, this type of eyelash extension helps to make the eyes bigger and rounder, with more depth with curled eyelashes and giving it a more almond-shaped appearance.

Besides, the style of

doll eye lashes

can be naturally thick or thin depending on the customer's wishes.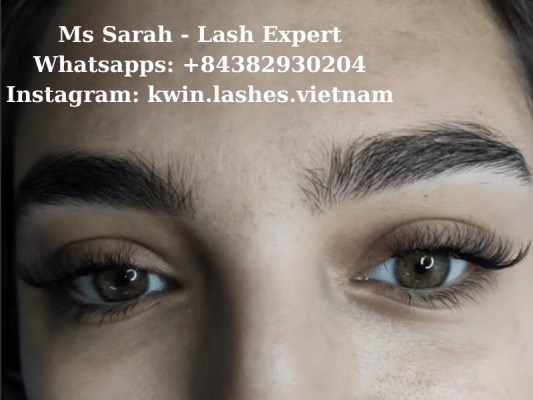 Thus, it can be said that doll eye lashes are the most suitable type of lashes extension for small eyes, not big enough or drooping eyelids. Additionally, thin doll eye lashes are the best choice for those who have round eyes. 
Finally, if you are still confused or want to know whether doll eye lashes extensions are suitable for your eye shape or not, consult a professional lash specialist at Kwin Factory for more specific advice based on your eye shape and your personal style.
Read more on: 
3. Lashes Extension For Doll EyeLashes Style: FAQs
Like with other types of lashes extensions, we've received so many questions about doll eyelashes extension style.
3.1. How To Take Care For My Doll Eyelashes Extensions?
It's important for you to know the way to take care of your doll eye lashes extensions. When you've made your eyelashes extension, first don't let it wet because the lashes may have fallen down. 
Second, you need to remove the makeup products carefully. Even your lashes extensions have a good-quality adhesive that cannot be fallen down simply, but if you wipe your lashes too hard they may be dropped.
3.2. Can I put makeup on my doll eye lashes extension?
Yes, of course! You can put some mascara on your doll eye lashes extension, the makeup layer will make your eyes become more perfect and attractive. But remember to remove them carefully after using them.
3.3. How long will my doll eye lashes extension fall down?
It depends on the quality of your eyelash extensions. Basically, after one week, your lashes will fall down one by one easily. While taking eyelashes extensions in some bad-quality factory, you may get bad results for your eyelashes. They could be dropped one by one very soon.
However, if you take the doll eye lashes extension on some well-known and high-quality factories like Kwin Lashes, your maintenance time could come to even two weeks after.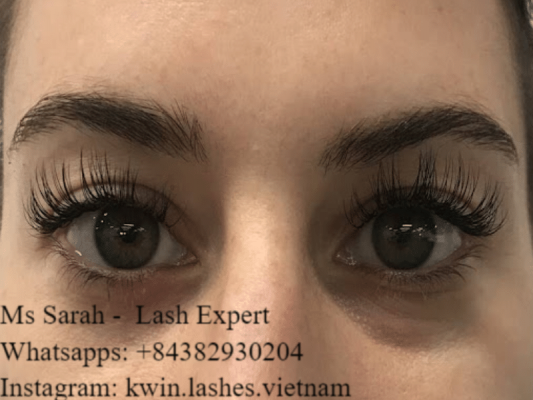 That's It!
It's necessary for you to decide which eye style are your eyes and then choose the most appropriate eyelash extension style. If you have doll eye lashes, you are so lucky because your eyes will be so perfect when you apply for the lashes extensions. Just remember to pick a reputation factory-like Kwin lashes.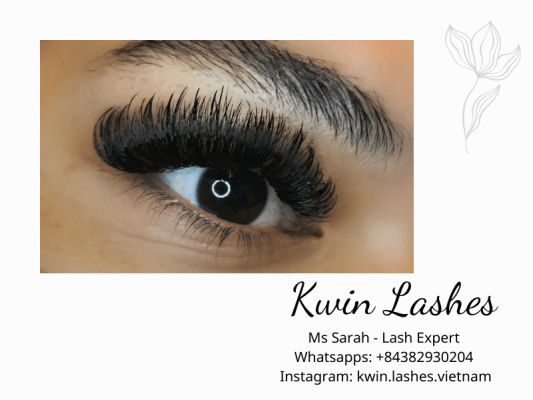 For more information, please contact:
Lash expert: Kate

Whatsapps: +84855555367

Instagram: kwin.lashes.vietnam