Vietnam eyelashes and Korean eyelashes are considered as the oldest and the most reputable wholesale vendors in the world. Production from Vietnam and Korea is impressive by the material, skillful worker and quality of lashes. However, which one is better?  If you are a new business in the eyelash area, you are wondering which wholesale is better for you. Don't miss this article.
1.Evaluation about VietNam eyelashes and Korean eyelashes.
Both Vietnam eyelashes and Korean eyelashes are highly – evaluated about the quality and the material. Their eyelash productions are popular and you can easily find any websites and forums of eyelash vendors.
1.1. International market
It is inevitable that the eyelashes industry in Viet Nam developed more a period later than Korea. A long time ago, Korean eyelashes were known as a pioneer of the eyelash industry in Asia.  As a pioneer, Korea quickly established a reputable and dependable wholesale network throughout the world. Korea Lash has long-standing relationships with a few large wholesalers or salons in the United States, Canada, China, and Japan.
However, due to being a latecomer, VietNam to be a market leader and has a lot of partners from Australia, US, UK,…. Nowadays, all wholesale suppliers always choose Vietnam eyelashes to build a long relationship because they have good prices and the best quality.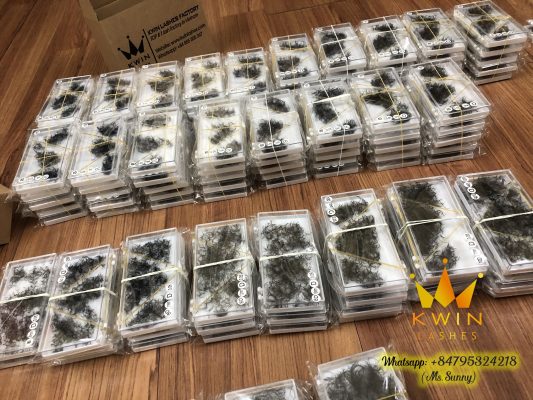 1.2. Material and range of production.
Most of the materials of both Vietnam and Korea wholesalers are diverse: synthetic fibers, silk or real hair. However, almost all factories use  raw materials (PBT material) that are imported directly from Korea, which is heat-bonded. Lashes that are made from PBT material are robust and have a natural glossy sheen. Moreover, they keep their curls better. But how do you know whether or not lashes companies use PBT material? Kwin lashes will reveal some tips for you. You can ask this lashes supplier what materials they often make a lashes tray and show a clear picture or video when they manufacture this lashes. 
To Korean eyelashes, the private label is not diverse and the price is quite high. In contrast, Vietnam eyelashes such as Kwinlashes have a variety of private packaging with the high-skill designer that will help you to design a beautiful and luxurious tray.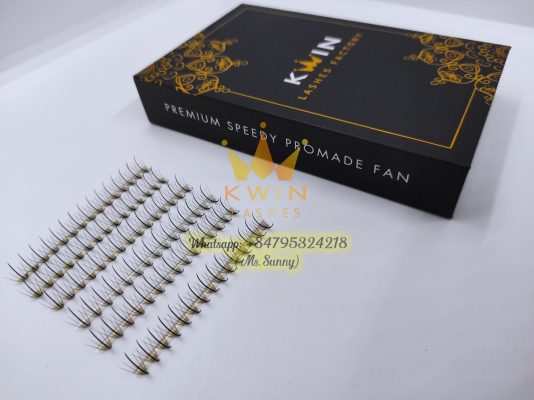 2. Comparison of Vietnam eyelashes and Korean eyelashes.
Because Vietnam eyelashes and Korean eyelashes are both large and trust worthy, it is so difficult to understand comprehensively and distinguish them. Now, I will help you to know more information about Vietnam eyelashes and Korean eyelashes.
2.1. The similarity between Vietnam eyelashes and Korean eyelashes.
Premium quality: Korean beauty makeup products have long been known for their high quality. Korean-made eyelash products also appear to be very luxurious. This allows the user to make a strong impression on the people around them. To Vietnam eyelashes, the lashes are a perfect combination of Asian women's gentle beauty and Western women's sharpness. Users will feel a sense of luxury, charm, and gentleness in their eyes.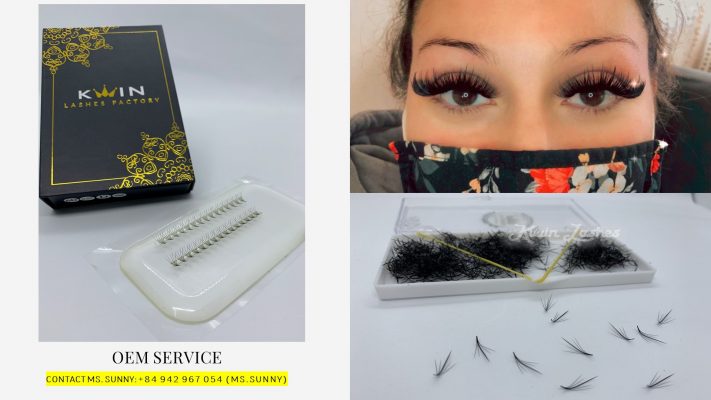 Trendy: Because they are the world's largest suppliers, Vietnam eyelashes and Korean eyelashes wholesalers are constantly updating and researching market trends. They evaluate based on the colors, styles, and trends in fashion, as well as the countries' actual demand for false eyelashes. They are also responsible for many new trends in beauty, such as the use of false eyelashes.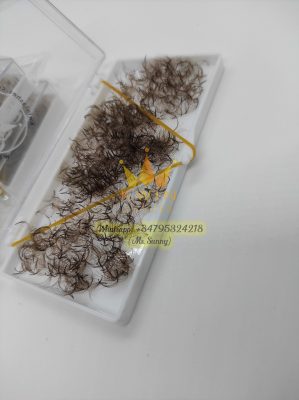 2.2. The difference between Vietnam eyelashes and Korean eyelashes.
Colour eyelashes:

Colored eyelashes will be popular in 2020 and 2021. Wholesale Vietnam Lash and Korea Lash cannot afford to overlook these unique products. Although they are the same as top wholesale, Korean false eyelashes appear less natural. The color of Vietnamese false eyelashes is vibrant and appears more natural. When worn on the eyes, it creates a sense of harmony without glare. Furthermore, due to research on safe dyeing, Vietnamese colored false eyelashes retain their color better and have a longer lifespan than Korean colored false eyelashes.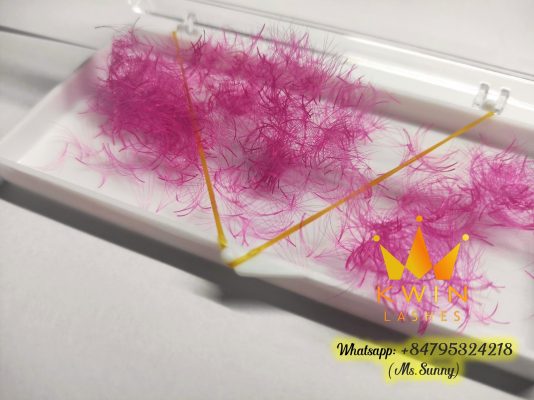 The shipping cost:

 In Korea, the shipping cost is lower than Vietnam because Korea has more flight routes. Therefore, it allows them to offer a faster and cost-effective shipping option for small packages, which is the biggest advantage of Korea manufacturers.
3.Which is better: Vietnam eyelashes – Korean eyelashes.
To be honest, purchasing false eyelashes from Korea or Vietnam has its drawbacks. It depends on your choice and your demand. But anyway, Vietnam eyelashes are more popular and have a reputation in the lashes community.
Vietnam eyelashes 

Korean eyelashes

Make OEM/ODM service 

Long-lasting colour eyelashes

Fast delivery time 

Packaging service is not included

Colour lashes easily to fade

Cannot make sure the delivery time
To Vietnam eyelashes such as Kwinlashes not only provide newcomers with high-quality products to satisfy their customers, but they also have great deals for you. Kwinlashes''s sales team is available to customers 24 hours a day, 7 days a week. As a large wholesaler, Kwinlashes's factory produces continuously, ensuring that the products sold are fresh and long-lasting. We have a team of workers who manually process products. Workers rotate around the clock, so we can complete an order in 1-2 weeks, which is half the time it takes other wholesalers.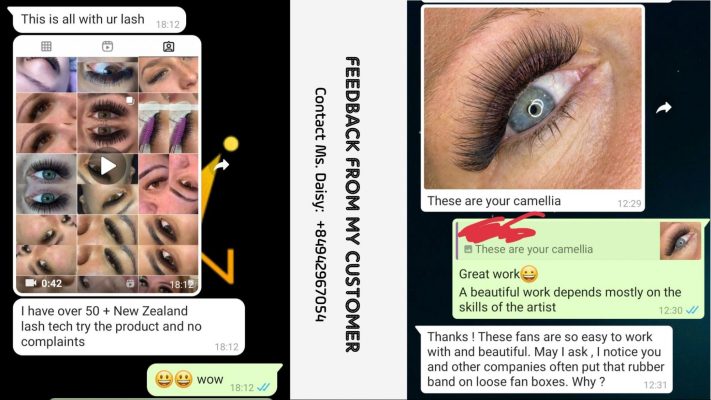 Contact Ms.Sunny – Sales Director at Kwinlashes: +84 942 967 054 (WhatsApp)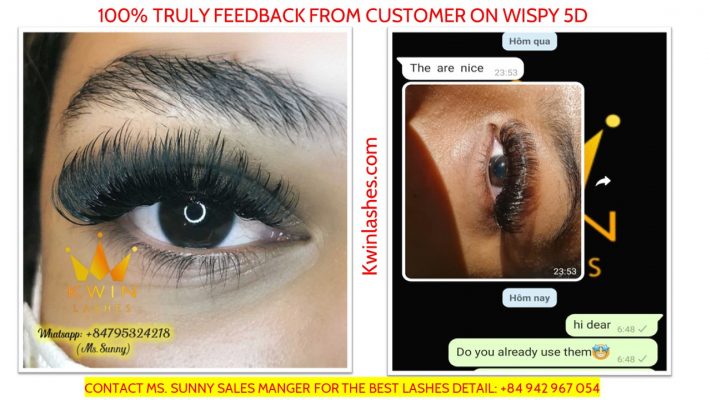 4.Top 3 best wholesale suppliers in Vietnam and Korea.
4.1. Kwin Lashes – the biggest eyelash extension supplier  in VietNam.
Kwin lashes is the most famous wholesale lash vendor in VietNam and many retailers all over the world trust on our reputation and our quality of lashes. Kwin lashes are always willing to buy the samples for testing and advise customers 24/24. Moreover, Kwin lashes are prepared to form a comprehensive strategic partnership with vendors and renowned lash artists from around the world. 
With the important stance of the pioneer, Kwin lashes already has 3 branch eyelash extension supplier  in Viet Nam, Korea and Japan, which always provide the best quality of lashes and support 24/24 to our beloved clients whenever in need.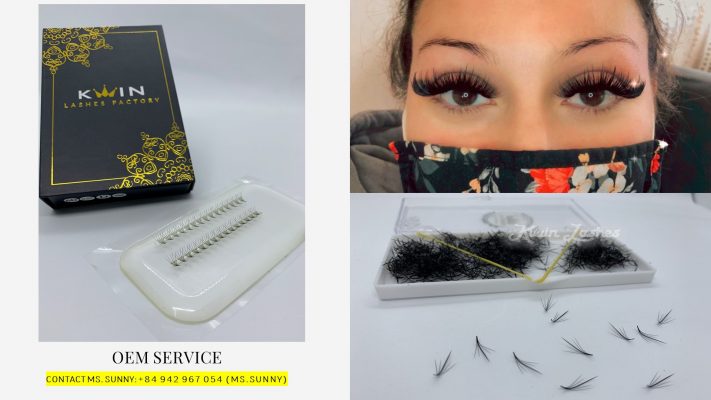 Kwin lashes, as one of the first eyelash extension supplier, always ensures that Kwin lashes have extensive experience and a high level of expertise in the false lash selling field. Kwin lashes are confident that you will be completely satisfied with our products and services. Kwin lashes is the ideal eyelash wholesale distributor for any retailer  who want to buy the best lashes with reasonable price  and start the eyelashes business.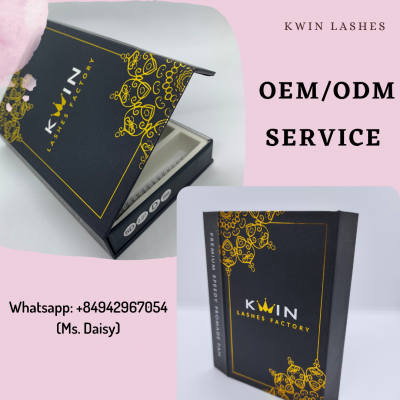 4.2. Doe lashes.
They are crafted the perfect pair of lashes that combine the gentleness of Korean silk hair with the weightlessness of fresh cotton band that makes you feel and look like it's a part of you.
The lash cotton band is cut at the thickness that allows it to stay in shape after over a dozen wears while keeping our signature weightless comfort. No irritation, no heavy feelings on your eyes — just a smooth and unforgettable experience that makes you want to have Doe-like eyes, every single day. 
4.3.  Rose girl lash 
Almost  all products of Rose girl lash are trendy lashes. This eyelash extension supplier is active and colorful, suitable for the young generation.
Rosegirl Lash is specializing in manufacturing high quality artificial eyelashes in Vietnam with materials of Super Mink, Mink and Silk. However, the price is quite more competitive and higher than other eyelash extension supplier in VietNam.
Conclusion 
The lashes market is really a potential market for your business. I know you have a lot choices between Vietnam eyelashes and Korean eyelashes. This article maybe help you to know more information and choose the best lashes.
CONTACT MS. SUNNY – SALE MANAGERS FOR THE BEST DEALS, PROMOTION AND FREE BUSINESS ADVICE NOW!
WhatsApp: +84 942 967 054 (Ms. Sunny)
Instagram: kwin_lashes_ms_sunny
Gmail: sunny.kwinlashes@gmail.com