In the past, many women used to feel unconfident with short and sparse eyelashes. But, it doesn't matter now. With the help of false eyelash extensions, you will have attractive eyes with beautiful lashes like Hollywood actresses in seconds. However, have you ever wondered when and why false eyelashes are created? Today, Kwin Lashes will show you the history of eyelash extensions and help you know more about: "Why were fake eyelashes invented?" 
1. Why were Fake Eyelash Extensions Invented?
As mentioned above, to answer the question "Why were fake eyelashes invented?", we need to start with the origin and history of false eyelashes through each period. So, how long have false eyelash extensions been around anyway?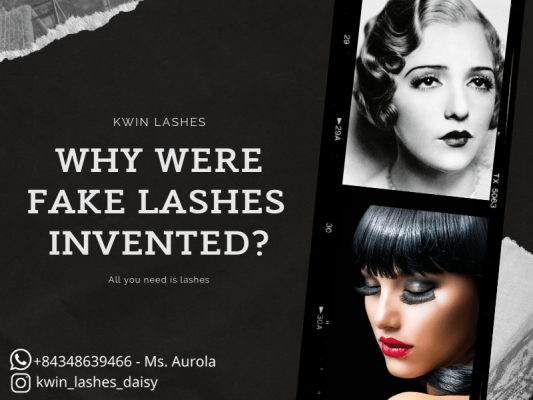 1.1. The Egyptian Era
It might be to your great surprise to know that women have been searching for unique and creative solutions to improve their eyes and eyelashes for millennia. In fact, the history of enhancing eyelashes dates from 2500 B.C. during the time of the Egyptian era. At that time, people used ointments and brushes to get curled and fanned-out eyelash looks.  
1.2. The Roman Days
The idea of fake eyelashes first appeared in the Ancient Roman days. A Roman author, named Pliny the Elder, claimed that excessive sex led to women's eyelashes falling out. He also predicted that possessing long lashes was evidence of chastity and a result of preserving a moral lifestyle. That is the reason why almost all women in the Roman era desired to have long and thick eyelashes.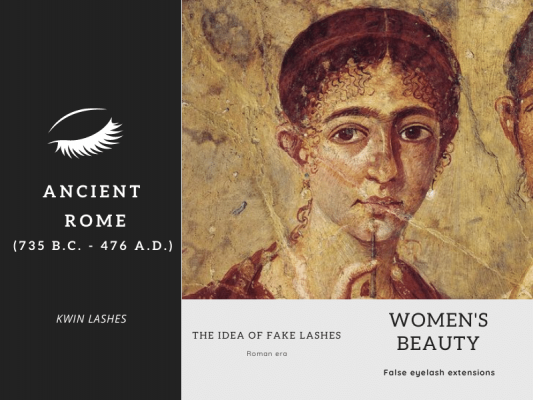 1.3. The 1800s
The standards of eyelash beauty had changed over time. However, it was not until the 1800s that a real revolution happened. In the early 1800s, there was a great idea of gluing human hairs to the eyelids to enhance natural eyelashes. Needless to say, it didn't work well and caused infection or allergy. In 1899, many women came to the solution of implanting false lashes to their eyelids with a needle. 
1.4. The 1910s
In 1911, a woman from Canada, named Anna Taylor, was awarded the first patent for false lashes. She invented a glue-bonded eyelash extension made of tiny hairs and fabrics, forming an arc. However, until 1916, this trend rose to popularity thanks to Hollywood director D. W. Griffith.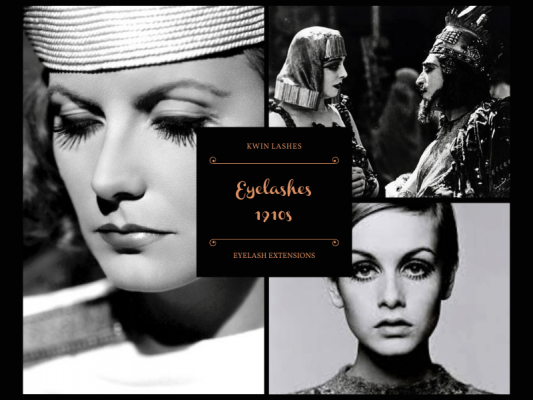 1.5. 1940 – 1960
The celebrities contributed a lot to popularizing false eyelashes. Some famous people like Marilyn Monroe or Rita Hayworth loved the glamorous and long false lashes. They always wore these eyelash extensions in important events to make their eyes bigger and more attractive. 
Another reason making false eyelashes become more prevalent is their quality. During this time, the materials used to do fake lashes are a new type of ultra-thin plastic fiber, instead of hairs or fabrics.
1.6. The 1990s
After being ignored during 1970-1980, flash eyelashes had a surprising resurgence in the 1990s thanks to some celebrities like Anna Nicole Smith, Pamela Anderson, and Cindy Crawford. Using false lashes helps them have impressive and charming retro shoots that showed the 50s beauty.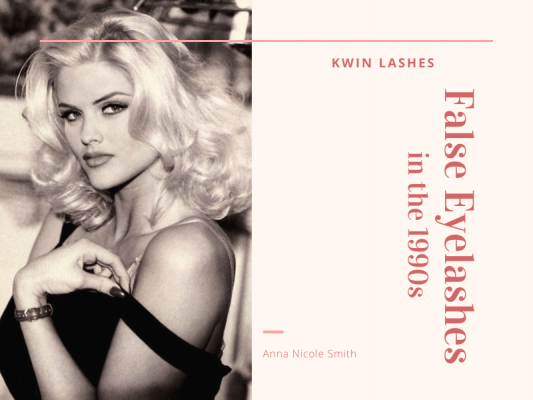 1.7. 2000 – present
False eyelashes have developed beyond imagination. There are more and more new ideas to create eyelash extensions with fantastic models and types. Thanks to modern technique, and the great skills of the lash makers, false eyelashes now are so beautiful and look as if they were real.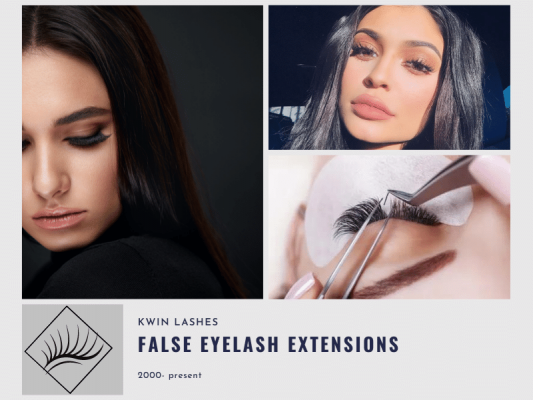 The history of false eyelash extensions can make everyone surprised. From that, we can understand more about "Why were fake eyelashes invented?". It is obvious that women in any era are always interested in their eyelashes. They aspired to possess long and gorgeous eyelashes to help them stand out in any situation. That is the reason why false eyelashes were invented and have become more and more popular. Nowadays, false eyelashes are known as an indispensable accessory in women's makeup tools. 
2. Where to buy the best false eyelash extensions? 
Recently, there are a lot of companies selling eyelash extensions. However, choosing a reputable company to put your faith in is not easy.
2.1. Kwin Lashes Company
If you are in your shoes, Kwin Lashes is the best suggestion for you. Have you ever heard about Kwin Lashes? Our company is one of the biggest Vietnamese factories manufacturing false eyelash extensions. We had a good reputation not only in Vietnam but also in many countries over the world. 
2.2. Eyelash Extensions of Kwin Lashes
When it comes to Kwin Lashes eyelash extensions, you can feel completely secure because all our products meet the standard requirements. Made of PBT, a special plastic fiber, false eyelash extensions of Kwin Lashes are very soft, shiny, strong, and lightweight, which gives users a very comfortable feeling. 
We offer many types of eyelash extensions like classic eyelash extensions, volume fans, Wispy/Camella fans, premade fans in lines, colored eyelashes. Kwin Lashes has received plenty of nice feedback from many customers in the world. As you can see below: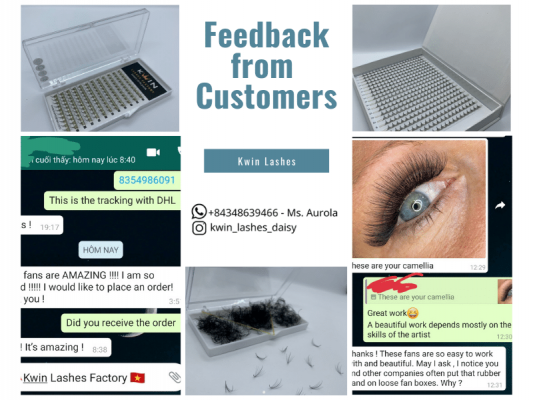 Read more: 
Facts you should know about promade fans
The Most Beneficial Lash Lift Aftercare Tips You Need To Know
In a nutshell, wearing false eyelash extensions helps you shine in any daily circumstances. The long-forming and developing history of false eyelashes has proved that their importance will never fade out. So, now, you have had the clear answer for the question "Why are fake eyelashes invented?". Can you let us know your feelings and thoughts? If you want to possess the best false eyelash extensions, don't forget to contact us via the address below:
Kwin Lashes Contact: 
"Ms. Aurola – Lash Expert
Whatsapp: +84348639466
Instagram: kwin_lashes_daisy"