Have you ever heard of or applied lash lift treatment? In the beauty world, lash lift is well-known as one of the best and most effective ways to enhance your natural eyelashes. Although it is a safe, low-maintenance, and simple method, the results you get are very fantastic and long-lasting. However, to keep it always in a good state and stunning look, lash lift aftercare is indispensable. Don't be stressed, it is very simple but effective for you to follow after your lash lift treatment. 
In this article, we would like to show you everything about lash lift aftercare as well as answer some popular questions about this topic. Don't let you wait anymore. Let's start!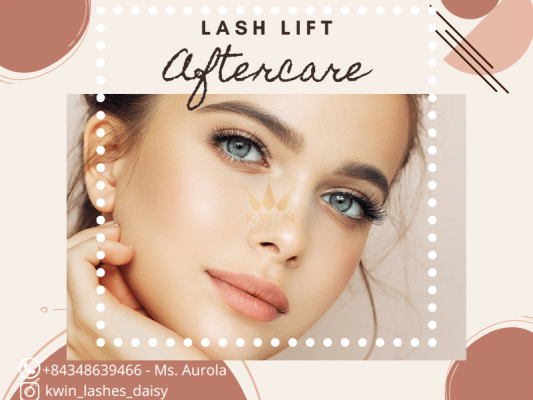 1. What is a Lash Lift? 
In terms of its definition, lash lift is a semi-permanent treatment using chemicals that are non-toxic and contain higher PH to lift and curl your natural eyelashes upwards. Different from the application of eyelash extensions, the lash lift procedure makes your natural lashes look fuller, longer, and denser by altering their shape and color as well. In particular, the lash artist will press your own eyelashes around a silicone shield, then a bonding formula is applied. What's more, the eyelashes are also tinted into a darker shape. The result is that your natural lashes will get a new shape and look denser as if you are using mascara.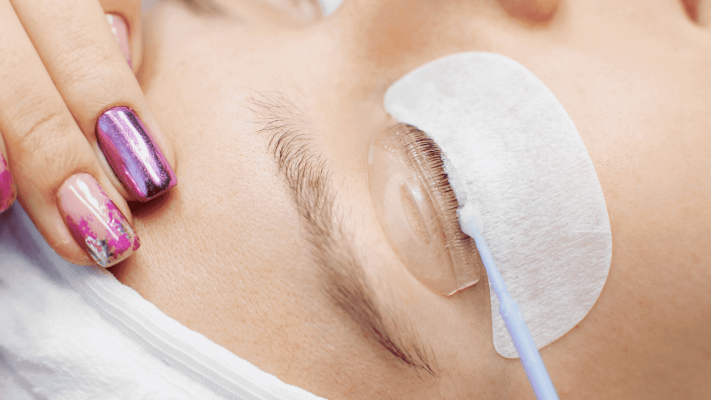 So, "How long does lash lift take?" The lash lift process can take about 1 hour. During this time, you are able to close your eyes for a rest and wait for magic on your eyelashes. Well-known as a quite long-lasting solution, it can last about 8-12 weeks with proper lash lift aftercare. 
Read more: What Is the Difference between Classic, Volume, and Hybrid Lashes?
2. Lash Lift Aftercare Instructions
It can be said that the most important period of eyelash lift aftercare is the first 24-72 hours following your lash lift treatment. In other words, the lifespan and the look of your lash lift depend directly on how you take care of your lashes right after your lift. Hence, we would like to suggest to you several simple lash lift aftercare instructions which are helpful to you.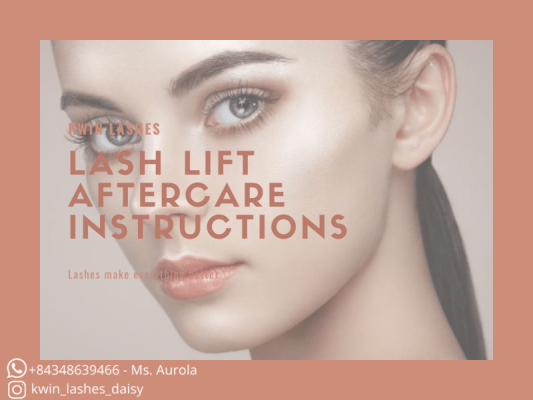 2.1. Lash Lift Aftercare – Day 1 
Don't rub your eyes as well as your eyelashes.

Don't use any oil-based products on your face in general and your eyelashes in particular; for example, oil-based makeup remover. 

Don't use mascara, contact lenses, or any eye makeup products.

Keep your eyelashes dry for the first 24 hours after treatment. This means no swimming, no face steamer, no saunas or steamy showers, no activities that cause excessive sweating, no cooking over a steaming stovetop, etc. 

Don't take long showers, and try not to get your eyelash wet. 

Don't sleep on your side or put pressure on your lashes because it can make your eyelashes misshaped. 

Basically, keep your hands away from your eyes. 

Stay away from sunlight if you have your lashes tinted. 
Note: 
Do you know why it is necessary to keep your eyelashes dry on the first day? Because water and many products can break the chemical bonding and reduce the effects of your lash lift. So, the initial 24 hours after your lash lift treatment are extremely important. Keep in mind following all the tips mentioned above.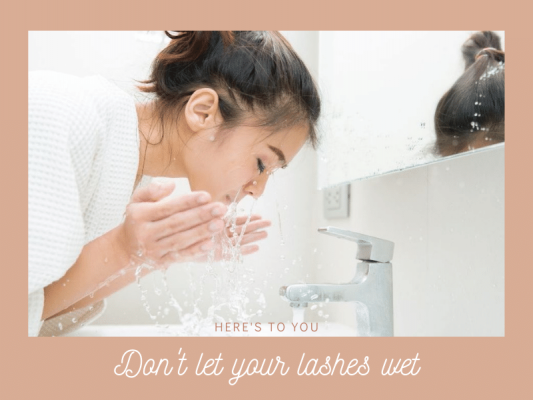 2.2. Lash Lift Aftercare – Day 2 
Continue to be careful and avoid water, especially steam bath, face steam, and sauna, because your eyelashes are still flexible. 

Don't rub your eyes and eyelashes as well. 

Don't sleep on your face. 

Don't use mascara, eyeliners, or and eye makeup products. 

Keep away from using oil-based products on your face as well as your eye region. 

Avoid sunlight if your eyelashes are tinted. 
Note: The second day of lash lift aftercare also needs a lot of attention. If you have redness and irritation that seem not to release, please contact your technician for help. 
2.3. Lash Lift Aftercare – Day 3
Still avoid waterproof mascara, because these products consist of oily elements which can straighten the curl. 

Don't rub your eyes or eyelashes.

Avoid using oil-based products, aggressive makeup removers, cream-based cleansers, and cleansing milk. Instead, gentle oil-free cleansers are preferred. 

Stay away from sunlight if you have your lashes tinted. 
Note: After two strict days of lash lift aftercare, you can relax a little bit and on the third day and begin behaving as usual, more and less. 
2.4. Daily Lash Lift Aftercare
Finally, you can feel relieved after following three-day eyelash lift aftercare. now, it is possible for you to come back to your daily activities. However, to keep your eyelashes always looking good, you need to avoid oil-based products like oil-based mascara, conditioners, or removers. Beauty products containing exfoliates also need to be removed from your list because they can degrade your lash lift and relax the curl. Instead, water-based mascara or oil-free eyelash serum is recommended.
Maybe you are interested in Flat lashes and classic lashes – How to sharply distinguish
3. Some Questions about Lash Lift Aftercare
These are several popular questions of the clients before they decide to have a lash lift. If you are interested in this information, just keep reading!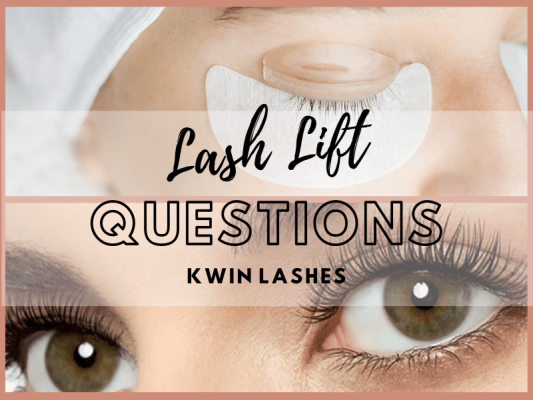 3.1. How long after lash lift can I shower?
You are able to take a shower on the first day of your lash lift, but try to keep your lash dry and don't let water too hot. Because steam can affect your eyelashes badly. Moreover, do not take long showers in the initial 24 hours. 
3.2. Can you put mascara after lash lift?
Absolutely yes! After the first 72 hours of lash lift treatment, you can wear mascara and eye makeup. However, avoid products that contain oil ingredients. 
3.3. Can I use the lash curler?
No, please stay away from the curler since it can ruin the results. It is unnecessary to use the curler when you have had a lash lift. Right?
3.4. How long can I repeat the lash lift treatment? 
After 6-8 weeks, you are able to repeat the lash lift application because, at that time, your curled eyelashes start to fall out. 
3.5. When can I wash my face after lash lift treatment? 
Washing your face might be allowed after 48 hours of lash lift aftercare, once your eyelashes have settled and hardened as well. However, keep in mind avoiding oil-based products. Gently clean your face with wet soft cotton pads and don't touch the eye area in the initial 48 hours. 
In short, lash lift aftercare takes a vital role in how long and how beautiful your eyelashes are after lash lift treatment. Kwin Lashes hopes that the above-mentioned tips will be useful to you to some extent. In addition to lash lifts, you can also use eyelash extensions to enhance your lash look effectively. If you do not know where to buy high-quality false lash extensions, welcome to our company. Kwin Lashes are proud to be one of the leading companies manufacturing false lash extensions in Vietnam. We always try our best to serve our customers with the best products.
For more information about eyelash extensions, visit our website or contact us via the address below.
Kwin Lashes Contact: 
"Ms. Aurola – Lash Expert
Whatsapps: +84348639466
Instagram: kwin_lashes_daisy"