Someone said that "The eyes are the window to your soul." Exactly! That is the reason why all women always dream of beautiful eyes with thick and voluminous eyelashes. Let hybrid lashes help you to get dreaming lashes. Now, discover how different hybrid lash extensions are in comparison with classic and volume lashes as well as how to take care of them.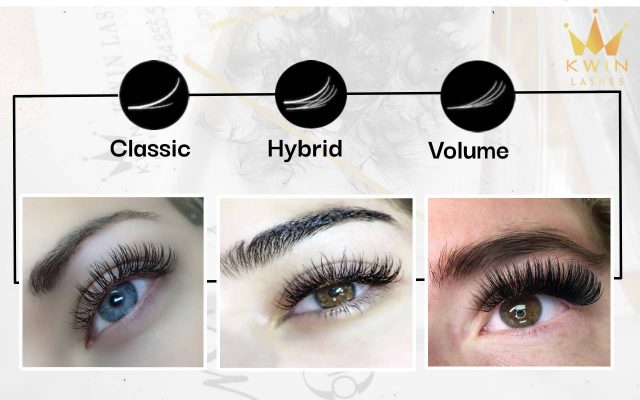 1. The Differences between Hybrid Lashes and Other Lashes.
All eyelash extensions not only make your eyes look brighter and bigger but also give you an attractive appearance even without makeup. But, there is still some difference between classic, volume, and hybrid lash extensions. Let's see! 
1.1. Classic eyelash extensions
Classic lashes are defined as a type of simple, individual, beautiful, and natural-looking eyelash extensions. When it comes to the application of this type, we can understand that one extension is attached to one natural eyelash (also called a 1:1 ratio). In this way, you will get a natural improvement of your look. It can take 1.5 to 2 hours to have the application of classic lash extensions done.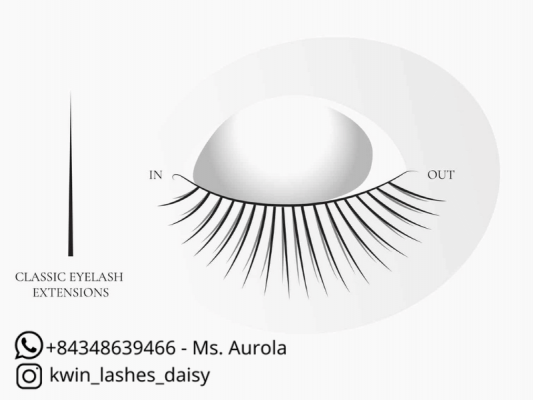 1.2. Volume eyelash extensions
Different from classic lash extensions, volume lashes, also known as Russian volume lash extensions, promise to surprise you. Volume fans offer you a full but still natural look by adding length and volume, giving you some drama and serious glamor. 
The lashes often vary from 2D to 10D, which means the number of lashes in each fan. Thus, volume lash extensions are applied on 1:2, 1:3, and so on, instead of the 1:1 ratio of classic eyelashes. That is the reason why you achieve a dramatic look.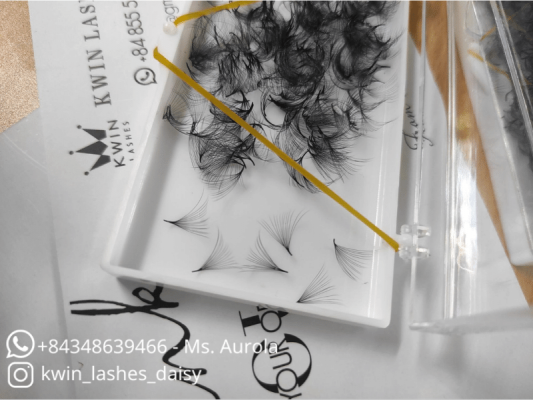 1.3. Hybrid eyelash extensions
Hybrid lashes are a combination of classic and volume lashes, giving you the best of both worlds. Undoubtedly, a variety of female stars are crazy about hybrid lashes because it creates a wispy, natural lash line with not much drama. The mixture of classic and volume lashes helps to frame your eyes. 
1.4. What one is Better, classic, volume, or hybrid lashes? 
As we can see, classic lashes will add length rather than add much volume, which beautifies your natural lash. So, it helps you look beautiful and awake as if you have worn make-up for the whole day. Meanwhile, volume eyelash extensions focus on building your full, dramatic and voluminous look. 
Hybrid lash extensions are perfect when combining the advantages of both eyelash extensions above. It adds extra volume and offers you a varied texture. Hybrid lashes are a smart choice for those whose lash lines are sparser than other people. Single extensions can be applied to the places where the natural eyelashes are denser while fans can be put in less thick parts of the natural lash line. This treatment aids in enhancing and balancing your natural eyelash line. 
In short, what type of eyelash extension is better depends on the look you would like to achieve and your natural eyelashes as well. For example, if your natural lashes are thick enough, you are advised to get classic lashes (in case you don't want to look too dramatic). Or if you feel a little bit unconfident since your natural lashes look sparse, volume and hybrid eyelashes are better choices for you. You may choose hybrid lashes to get the best of both worlds.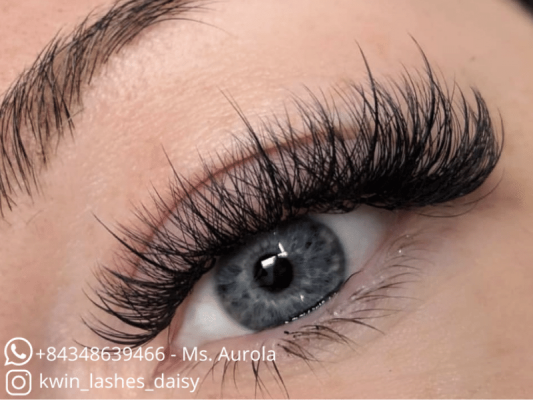 2. How to Take Care of Hybrid Lashes? 
If hybrid eyelashes are applied to your natural eyelashes properly by a professional lash artist, there will be no pain or damage to the health of your natural lashes. Nevertheless, aftercare is one of the most key factors to keep your hybrid lashes always in a good condition. 
2.1. Why do you need to look after hybrid lashes? 
As mentioned above, if you have your hybrid eyelash extension applied by a well-qualified lash artist, there should be no chance of any damage to your natural lashes. But, after leaving the salon, please keep in mind that it is necessary to give your lashes regular and proper caring. Some strong actions to your eyelashes can ruin both your extensions and natural eyelashes. 
Additionally, the lifespan of an individual natural eyelash is finite and unavoidably shed, taking your hybrid lash extensions with it. Therefore, infill is an important next step. 
Read more:  What Do You Know About Hybrid Eyelash Extensions?
2.2. Effective Aftercare Tips
To keep your hybrid eyelashes looking their best, it is important for you to follow the proper aftercare tips.
For the first 48 hours after your application, don't let your hybrid lashes wet. It is explained that the adhesive on the extensions needs some time to settle. 

After this initial period, remember to clean your eyelashes daily with a type of lash cleanser. An important thing you need to remember during washing is always gentle with your lashes. Just put slight pressure on your lashes as a way to prevent lash loss and unexpected breakage. 

Never use a lash curler as well as perm your lashes, since it can break the eyelashes or crease them.

Do NOT rub your eyelash extensions while washing your face. Patting dry after rinsing or cleansing is preferred. 

Do NOT pull or tug your eyelashes. As you know, the bond on the lash extensions is so strong that it can pull your natural eyelash out along with extensions.
3. Review of Customers when Using Hybrid Eyelash Extensions
Our company supplies many types of eyelashes including classic and premade volume lashes to create a hybrid full set. Besides, we also sell a special type of eyelash extension, called wispy lashes, which makes it easier for you to create hybrid lashes. Kwin Lashes products are known for their beauty and good quality. As you can see some pictures below: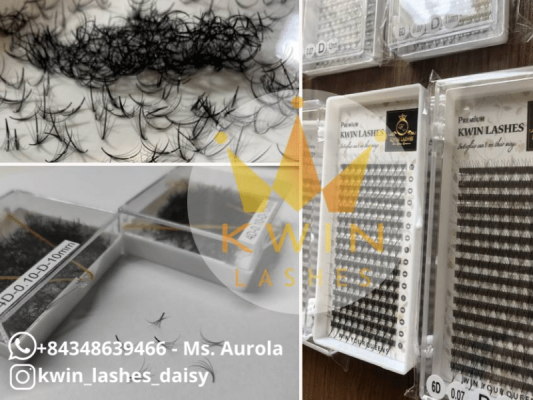 We received a variety of nice feedback from our customers after using lashes. As a wholesale supplier of eyelash extensions in Vietnam, we always satisfy customers with qualified products. 
That is the reason why customers frequently give us good feedback and become our familiar buyers. If you do not believe it, you can purchase some of our eyelashes as samples and feel by yourself. We will try our best to serve you. Let's read our customer reviews below:
If you want to discover more about our products, please visit our website. Or contact us according to the following address. It is our happiness to serve you!
Kwin Lashes Contact: 
"Ms. Aurola – Lash Expert
Whatsapps: +84348639466
Instagram: kwin_lashes_daisy"