Have you ever used eyelash extensions? It is obvious that these products are beloved by almost all women in the world because eyelashes help to enhance their look. But each type of eyelash gives you many different effects. Today, let's discover amazing things about hybrid eyelash extensions, one of the most favorite eyelash applications of girls.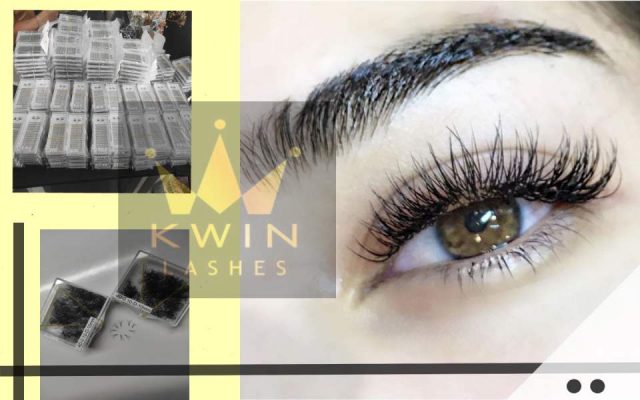 1. What are hybrid eyelash extensions?
Many women in the world fall in love with hybrid eyelash extensions. Maybe you will be the next one. So what are these lashes and why do people love them?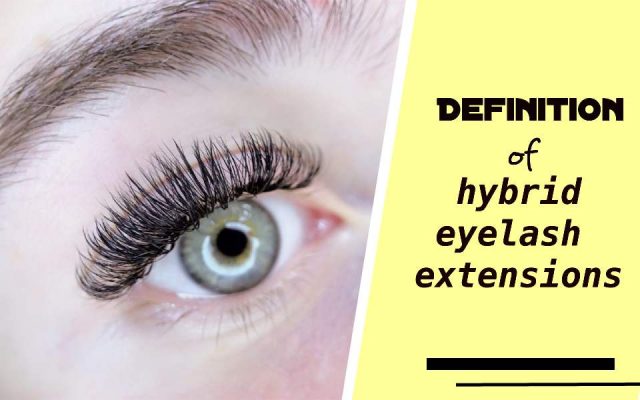 1.1. Definition of hybrid eyelash extensions
In terms of its definition, hybrid eyelash extensions are a combination of both classic lashes and volume lashes. That is the reason why the clients seem to get the best of both worlds when using hybrid lashes. How magic your eyes look thanks to the mixture of classic and volume lashes! With the hybrid extension application, you will get a natural but extremely attractive look.
1.2. Benefits of hybrid eyelash extensions
As mentioned above, hybrid eyelash extensions, a combination of Classic and Volume lashes, creates a fluffy and textured look. These are some benefits of these lashes that make you love them at the first sight. 
If you have applied classic eyelash extensions but still need to add some extra volume, it is time for you to get hybrid lash extensions. It is undoubted that these eyelashes offer a fuller lash line with the ideal mix of texture and fullness. Is this look you are dreaming for? 

If you get trouble in using volume lash extensions because it, sometimes, gives you an unnatural look, hybrid eyelashes must be an alternative for you.  

A more texturized eyelash look.  
1.3. How do hybrid eyelash extensions work?
As we know, the combination of classic lashes and volume lashes creates a complete hybrid eyelash extension. The eyelash artist will combine 1-on-1 technique with advanced fanning technique. In particular, volume lashes are applied to one natural eyelash to create depth and volume. Meanwhile, an individual eyelash or classic lash extension is then put on one natural lash among the volume fans in order to add length and create a wispy lash look.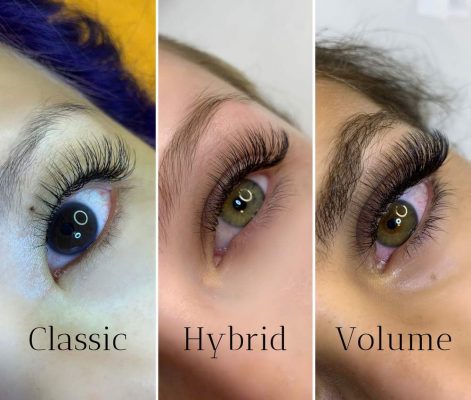 2. Hybrid Eyelash Extensions FAQs
Regarding hybrid lash extension, there are various concerns of most customers about it. Below are some examples.
2.1. How long do hybrid lash extensions last?
If you know how to take care of your lashes, it can last up to 8 weeks. Do you believe it? But it is the truth. In fact, with regular infills (every 2 or 3 weeks), hybrid eyelashes can last up to 8 weeks. Besides, aftercare also plays an important role in keeping your eyelashes looking their best. So, you need to do proper hygiene and care regularly, which helps to lengthen the lifespan of your hybrid eyelash extensions.
2.2. How long do hybrid lashes take to apply?
"How long do hybrid lashes take to apply?" may be a common question of many women using this type of lashes. In general, a hybrid full set can take you 2-3 hours to be applied. And refills can take about from half to an hour to get done.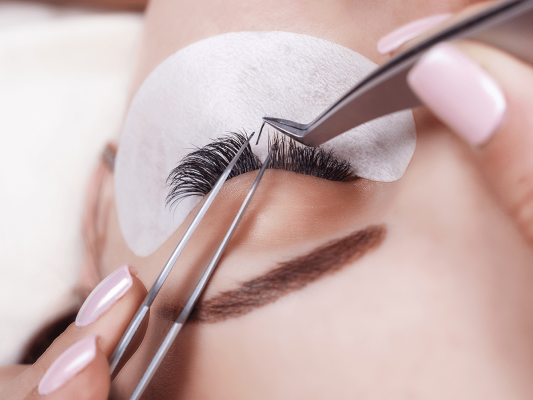 2.3. Can you wear mascara while using hybrid lashes?
Our advice for you is "No".  Do you know why? It is because this type of eyelash extension requires much care. If you put mascara on hybrid eyelash extensions, it will cause your volume fans to shut and, as a result, your lashes will look sticky and clumpy as well. Last but not least, your lashes can become vulnerable, fragile, and prone to breakage if they are covered with mascara frequently. 
2.4. Who should wear hybrid lashes?
If you feel unconfident with your sparse natural lashes, hybrid eyelash extensions are perfect for you. With this type of eyelash extension, you will get a lash line that looks fuller, darker, and fluffy but still very natural.
2.5. Will your natural lashes get damaged?
This concern seems to be quite popular among those using hybrid lash extensions. But, no need to worry. It is a fact that if these lashes are applied to your natural eyelashes properly and correctly, there will be no pain or damage to the health of your natural lashes. 
In addition, make sure that you give both hybrid and natural eyelashes proper care. Never tug, pull the extensions or rub your eyes! These actions not only result in a lash loss but also ruin your natural lashes. 
Read more: Maybe you miss this striking news about flat lashes
2.6. How to create hybrid lashes?
There are some choices for you. 
Firstly, you are able to use hand-made fans and individual lashes to create hybrid lashes. But, it is likely to be difficult and takes a lot of time. 

In another way, we are sure that it is easier and quicker for you to apply. Just use premade volume fans and combine them with classic eyelashes. 
2.7. Where to buy the best classic and volume eyelash extensions to make a hybrid set?
There are a lot of companies that sell eyelash extensions in the market nowadays. And our company is the best choice for you. Kwin Lashes is known as one of the leading manufacturers of false lash extensions in Vietnam.
We supply many types of eyelashes such as classic, volume, wispy, loose fans, fans in line, or color lashes. All of our products demand the standards of the best eyelash extensions. Made of a special plastic fiber called PBT and heat-bonded that remains the bonding well, our 100% handcrafted eyelash extensions give you a comfortable feeling and a natural look when using them. 
So, don't hesitate anymore! If you want to own such eyelash extensions, please contact us right away. Let's see the information about us given in the picture below: