It's not simple for beginners to tell apart between classic lashes and volume lashes. If you are facing this challenge, let Kwin Lashes' review lead your way! When taking on the eyelashes extensions job, we're sure that you can get in some trouble while working with ample types of lashes. Some may think that those types are the same. But it's not! However, just click on and this post will give you clear information about classic lashes and volume lashes.
1. Classic Lashes And Volume Lashes: Definition
So, what exactly do classic lashes and volume lashes mean?
1.1. Classic Lashes 
Classic lashes or individual lash extensions as they are also known were first introduced at the end of the 90s. It is said that the technique of individual lashes was started in Japan in the early millennium and became popular in the U.S. around 2004. Classic lashes are a 1:1 ratio of only one extension applied on each natural eyelash.
1.2. Volume Lashes
When the years passed eyelash extensions treatment became very popular globally and women were more demanding when choosing artificial eyelash extensions. They were asking for even longer and darker eyelashes. 
Therefore, a new innovative eyelash extensions technique called Russian volume lashes was created in 2010 and became a very favored style in the market. Unlike classic lashing, volume lashing is the technique in which several extensions (ranging from 2 to 6) are applied to each natural lash – that's a 6:1 ratio.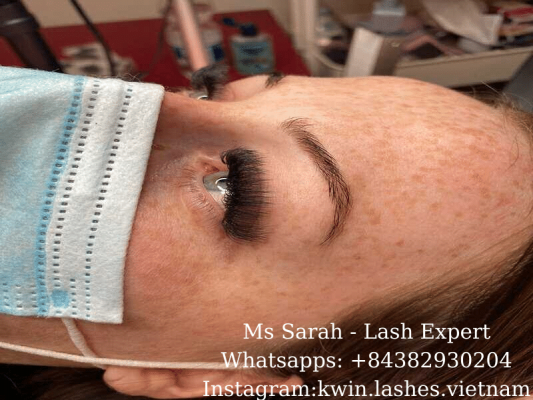 2. Classic Lashes And Volume Lashes: Characteristic
"Classic Lashes" is a real problem to understand this term with those who hear it the first time. Don't worry, continuing your reading, Kwin Lashes will give you all the information you need.
2.1. Classic Lashes
Let's take a look at the features of classic lash extension sets and the reasons why they still are a great option for clients these days.
Classic eyelash extensions are ​the original method of lash extension application. Despite being the first technique, it is still highly favored and widely used due to its pretty and natural look. Classic eyelash sets with their 1:1 ratio make the natural lashes not overly voluminous, which is perfect for those who are looking for a subtle and fluffier eye enhancement.
Maybe you'll interest:
2.2. Volume Lashes
If you've seen some models on Instagram with luscious, showstopping lashes, chances are you're checking out a volume set! The effect obtained by volume eyelash extension sets is fuller, and more noticeable than the classic ones because there are more individual lashes applied for each natural lash.  Volume lashes are lighter, fluffier, and give the client a subtle glamour they may be looking for, particularly those who don't have a lot of lashes, have sparse lashes.
At Kwin Lashes we have different classic and volume eyelash sets with a variety of thicknesses to suit all looks. If you want to make their eyes and eyelashes stand out, contact us to have a detailed consultancy.
3. Differences Of Classic And Volume Lashes 
In this section, Kwin Lashes is here to give the differences between classic and volume lashes to help you distinguish as well as choose the most suitable type of eyelashes.
Classic lashes have a ratio of 1:1. This implies the number of extensions used simply corresponds to your natural eyelash quantity. Therefore, this type of eyelash will be ideal for those who have a thick natural lash.
Volume lashes are the right option for you if you have naturally sparse lashes. Normally, Russian Volume lashes, 3d lashes, and volume lashes are all the same. One benefit is that they are maintained longer than cluster lashes, for example.
Basically, classic lashes will appear like mascara. The diameter of each individual lash will be thicker than volume lashes.
The most frequently used classic lash extensions are 0,15 mm, 0,18 mm, and 0,20 mm diameters. Of which, 0.12 mm is also a minimally used option.
This means that when the width of the natural lash grows, the "weight" pressure placed on it grows as well. Similarly, the longer its length is extended, the longer its weight will likewise change.
So, even if someone has a lot of natural lashes, but they're all quite short, classic lashes will limit the style they may accomplish.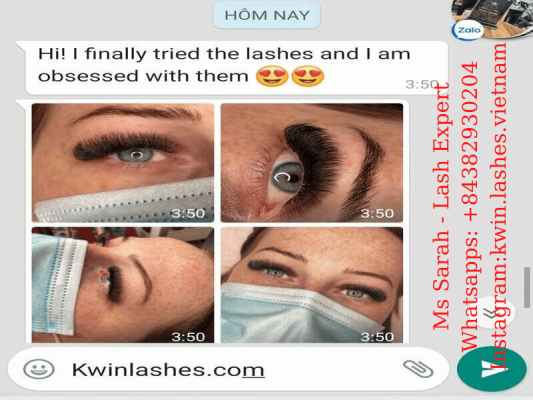 The size of the volume lashes is 0.03 mm, 0.05 mm, 0.07 mm, and 0.10 mm in diameter. In the world of volume 0.10 mm is similar to in the world of classical 0.12 mm.
A lash artist can use multiple volume eyelash extensions, made into a volume fan, to one natural lash without harming the natural.
As usual, a 0.15 lash is put to 1 natural lash when a classical lash is obtained. 0.07 laughs are made to 1 natural lash with volume lashes (2 or more).
On the other hand, a volume lash is, in fact, lighter than a classic lash. The weight of a fan (3D) volume is less than 1 classic eyelash extension. In addition, with the volume technique, a lot less glue is applied in a way that you don't feel any eye weight. You only see lovely fluffy eyelashes.
Besides, you can also apply hybrid lashes – both classic and volume lashes. This style is great for those with thin lashes or for those who want a thicker Classic set. 
4. Classic Lashes And Volume Lashes-Which One Is Better? 
In the previous parts, you have acknowledged the term classic lashes and volume lashes. So, which one would be most appropriate to you? For finding the best lashes technique, you have to lay out some conditions like the natural lash, thin lashes, mascara, and your lashes' status as well.
4.1. Classic Lashes
If you are caring about classic eyelash extensions, you should know that this technique will bring you natural-look eyelashes. Don't be so worried when you have thick and swarthy eyelashes, classic lash extensions could be all you need. It won't make your eyes become sharper due to the thick lash line. Instead of that, these eyelashes function as a mascara that may make your lashes longer and perfect.
Read more on: 
4.2. Volume Lashes
Unlike a classic lash set, volume eyelash extensions will make your eyes more dramatic with the thick and dense layer. We will not highly recommend this 3d lashes technique for those who have dark and shaggy lashes. On the other side, ones with a weak and sparse look of eyelashes would be ideal for the volume eyelash extensions.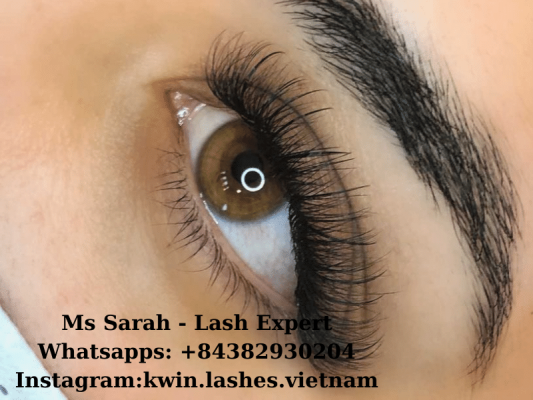 Maybe you will be interested:
And the last thing, if you are wondering of a place for the standard volume fans with an adaptable price, Kwin Lashes will be all you need. Kwin Lashes is supplying all kinds of classic lashes and volume lashes that will right away give your eyes a natural and perfect look.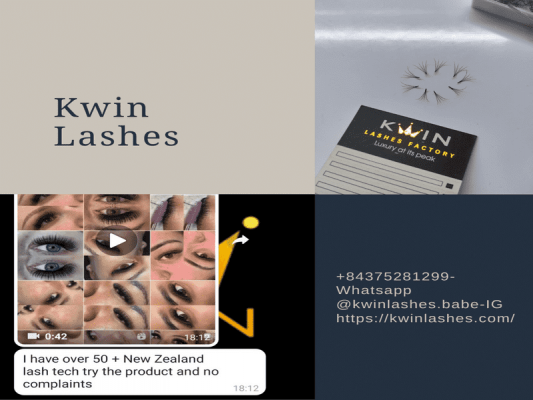 If you're interested, don't hesitate to contact on: 
Ms Sarah – Lash Expert
Whatsapps: +84382930204
Instagram: kwin.lashes.vietnam