In this day and age, flat lashes are highly regarded as one of the world's most well-liked lash types due to their outstanding characteristics and practical applications. Flat lashes are appreciated by both customers and lash artists, which makes them more preferred than ever before. This article gives you fascinating insights into flat lashes and how to purchase them most easily and effectively.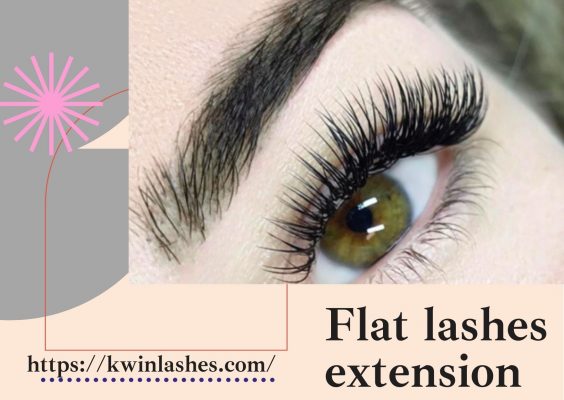 1. What are flat lashes?
This part aims at providing you with background knowledge about flat lash.
1.1. Definition of flat lashes
Flat lashes, also known as ellipse or cashmere lashes, are probably familiar to you. The term "ellipse" here refers to the oval shape of the lash extension's base. Unlike regular lashes having a rounded base, cashmere lashes possess a flatter and more oval one, which makes the lash itself even far softer and lighter.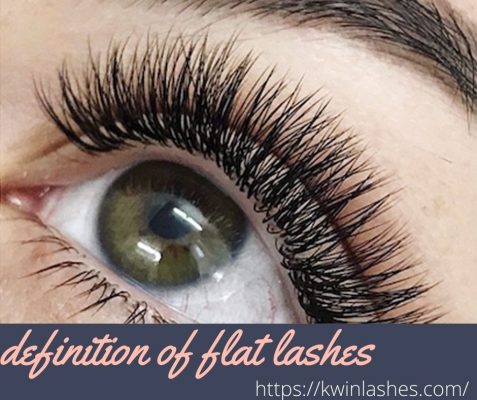 1.2. Features of flat lashes
Numerous characteristics of flat lashes are designed to meet the demands of practical applications as following
A flat lash's concave surface creates a larger contact area for adhesion enhancement that enables the lashes to last much longer than the traditional ones. However,

flat lashes

can only be applied to the top or bottom of natural lashes.

Flat lashes

give the appearance of thicker lashes while requiring less weight. The broad base creates a dramatic eyeliner effect along the lash line by means of filling and sealing gaps between natural lashes.

Due to their impressive lightweight and curvature, ellipse lashes produce a gorgeous, full look without causing any damage to clients' natural lashes. 
2. Benefits of flat eyelash extension
The reason why flat lashes are so popular is that they benefit customers and lash artists in various ways
2.1. To customer's advantages
Flat lashes

allow customers to obtain a dramatic lash effect while maintaining comfort and retention. Therefore, they are an ideal choice for clients desiring drama but not being able to handle the weight of regular lashes.

Conventional lashes have a round fiber, whereas

flat lashes

own a fiber that is designed to fit around and naturally curve to hug the natural ones.

Another benefit of

flat lashes

is the soft texture and retention for customers' lash extension sets they bring about. As a result, not only are flat lashes gentle on clients' natural lashes but they also help to maintain the lash health.
2.2. To lash artist's advantages
As

flat lashes

create a sense of soft texture, a lash artist can freely interact with the design of your lash extension sets, which helps produce attractive and creative lash lines.

Another noticeable advantage of flat eyelash extension trays is the improved retention they provide, enabling them to adhere to client's natural lashes better and last longer than other styles. Therefore, lash artists most prefer using ellipse lashes to satisfy their customers.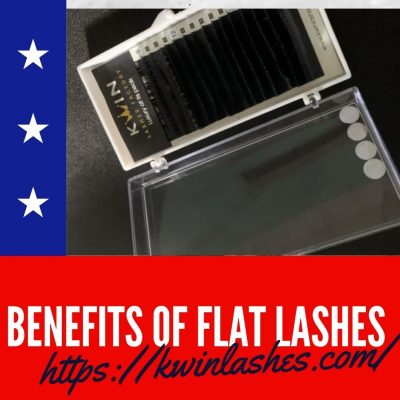 3. How to make the most of flat lashes
There are some remarkable tips you should pay attention to when making flat lash extensions
With its thin sides and thick top or bottom, various

flat lashes

will stick best to natural lashes if they are placed on top or bottom. If positioned to the side, the point of adhesion may not be firm and strong enough to hold the extension without distorting the natural lashes.

A wide base and ellipse shape of

flat lashes

make users easy to lose track of how much lash glue is being applied. Inserting the flat lashes into the adhesive dot, only 1-2mm deep, and carefully pulling them out is the best approach to dip lash extensions in glue.
Read more on:
4. Where to buy the best quality flat lashes in Vietnam
You can see countless companies purchasing flat lashes out there today. However, Kwin Lashes proves to be an ideal choice for you as our company is one of the leading wholesale eyelash extensions suppliers in Vietnam for the following reasons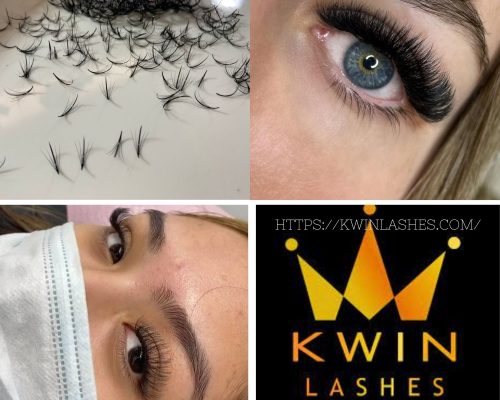 The finest materials for

flat lashes

are carefully selected and imported from Korea to ensure a high level of black base, soft texture, and retention.

Select semi-finished products with care and refuse defective

flat lashes

.

False lashes in Kwin Lashes are made of Polybutylene Terephthalate, a special type of plastic fiber (PBT) that produces the most desired lash shape and natural glossy shine.

Invest in high-quality packaging. To meet the aesthetic and luxurious needs of customers, the cost can be twice or three times that of other small factories.

Above all, the quality standard is of the utmost importance. Kwin Lashes always puts in a lot of effort in checking and selecting goods such as

flat lashes,

colored lashes, and so on, which makes our company superior to other competitors.
5. Customer's reviews when using Kwin's flat lashes extensions
Every day we receive numerous favorable feedbacks from our customers. Their satisfaction and happiness after using Kwin's flat lashes are the main motivation for our continuous improvement. That foreign customers opt for our products shows one thing that they believe in the quality we bring about. Our customers' support gives us more confidence that we are on the right track and Kwin Lashes will try to further promote the strengths of flat lashes to meet the demands of the increasingly competitive eyelash extension market.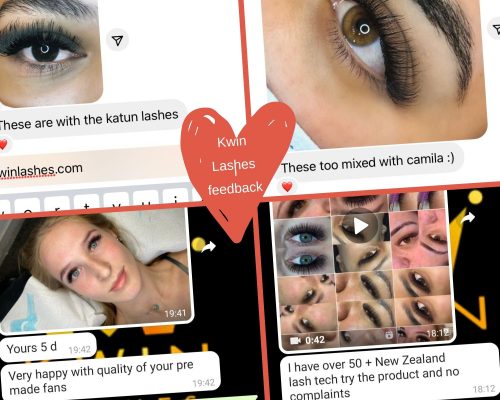 Let's check our Instagram account @kwinlashes.babe for more constructive feedback about flat lashes.
Too easy to get an impressive eyelash extension set. Contact us right away!