Eyelash extension is a method that can make your eyelashes thicker, longer and naturally curled anytime, anywhere. But in order to get that dazzling, unique look, our girls have to cross fingers for the sake of Beauty god. As we all know, every makeover experience can be a failure. Just don't let that stop you from trying new styles, maybe you'll stand out even more with rarely used eyelash styles. I can tell you, M curl lash extension is not much of a popular one, but it is definitely not to be missed. Let's find out about it together.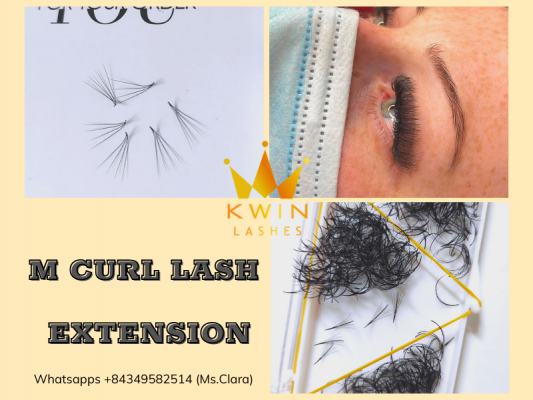 1. Guiding to M curl lash extension
What is a M curl lash extension? Does it look like the letter M?
1.1 What does M curl lash extension look like?
Based on eyelash's curvature (lash shape), we can specify these types: J, B, C, CC, D style… from low to high curl. Eyelash extension business is always updated and innovative. In addition to the traditional curved eyelashes as listed, there are now L curl lashes and M curl lash extension. If the L look is a 80 degree straight up curvature with flat base at the bottom, M curl lash extension is slightly the same. M curl also flattens at the base and then bends softer to almost rounded 90 degrees angle. So it's not perfectly lifted straightforward like L curl. This is the mistake that most people are confused about. If you imagine it mathematically, this type of curl is a bit like a graph with a line equation in the upward circular direction.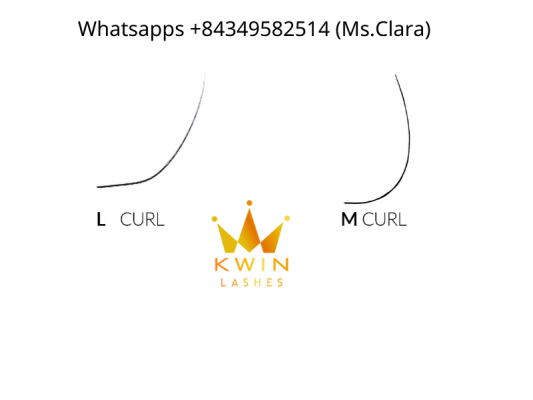 1.2 Who would suit the "M curl lash extension" best?
This style just basically looks gorgeous on everyone, its curvature is almost the same to C and CC. M curl lash extension has entered the market quite recently, joining in a bustling eyelash extension business and giving women more choices to find delight in their beauty. With personal experience, KWIN believes M curl lash extension will suit most clients with hooded eyes or really straight lashes that want a natural easy lifting. In fact, some even believe that the longer and flatter your lashes are, the better the retention you get. 
M curl lash extension boxes can be found in KWIN LASHES's cart:
2. Pros and cons of M curl lash extension
Do you know Halloween season is the right time for M curl lash extension?
2.1 Advantages of a M curl lash extension
The curvature always adds a bit of a twist to any lash design. And M curl lash extension is often chosen to enhance the unique look of the eyelash. M curl is a more intense curl than the L curl and it helps to make your client's eye shine and well defined.
Read more on: 
Tired of the same old lash extensions? Try L Curl Lashes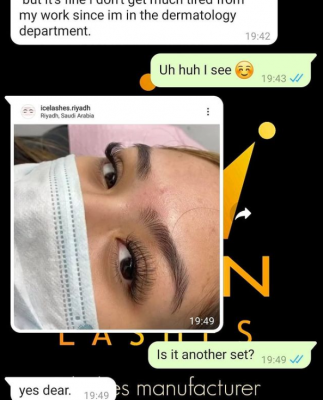 2.2 Disadvantages of a M curl lash extension
M curl lash extension is not so much an everyday look so sadly, it's not everyone's first choice. Some people fear that M curl won't suit them or when they are down to do it, M dream turns out to be an end dream! The slight bend of our M curl might also let itself poking into the eyeshadow area. When speaking of cons of eyelash extensions, most bad reviews are from lash artist's bad technique and lack after caring for one's own eyelashes. In KWIN's opinion, every experience is worthwhile and stepping out of your comfort zone is the first step to being amazingly confident. M curl lash extension is really one of a kind. Wait no longer to try on new things outside of your normal routine.
3. How M curl lash extension were made
To create soft, durable fake eyelashes, workers must pay great attention to each stage.
3.1 M curl lash extension were made by hand fully skilled workers
Conventionally, to create eyelashes, basic curvatures like J, B, C, CC… only need use of a rolling metal rod. Each rod has its different size. With M curl lash extension, we don't want basic curvatures like that, that is why we will need a flat metal rod. The difference between M curls and the basic ones just rely on the metal rod. The rest of the steps are the same from attaching eyelashes to the rod, heat-bonding them… to the final quality products in the box.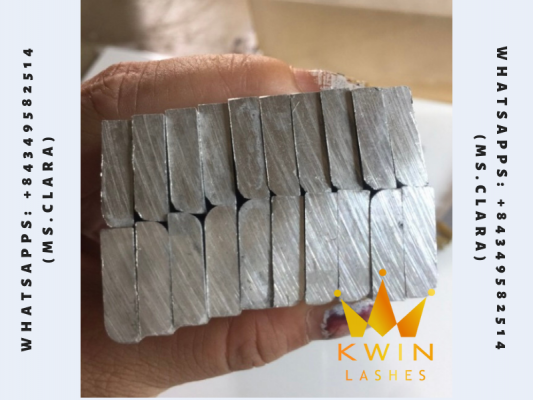 These are the metal flat rods, people will wrap the false lashes on the corner to create that curvature. The angle corner is to bend L and obviously, rounded corner for M curl.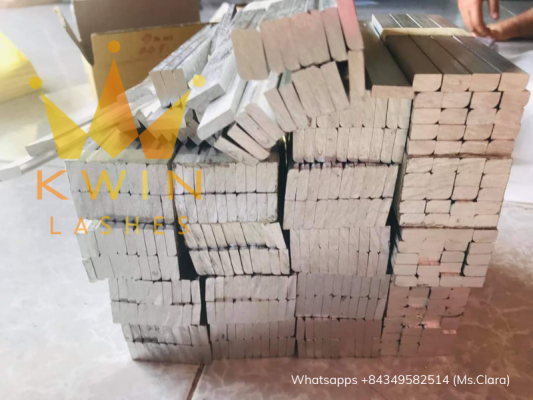 This process might sound easy but not everyone can do it. To make M curl lash extension, it requires a craftsman with certain knowledge and great skills to meticulously create this type of advanced curl. Even when the material of our false eyelashes are durable, if they fall into the wrong hands, it could still become a damaged product. The characteristic of this curvature is that it is more difficult to wrap lashes on the tube. Put a lash at the wrong point of the angle, you failed. Bent the lash too much, turns into crooked L, you failed. Like I said, if the worker is not skilled, of course those lashes will easily be snapped.     
3.2 Small tips on how to put on M curl lash extension
When doing M curl lash extension, you have to study the client's eye shape as well as meticulously outline the important directions. If your directional placement is a little bit off with this curl you will notice that they will start to cross each other in the most clumsy way and that's just because they're set up too straight. Feel free to incorporate CC curl or C curl with. Just remember lash mapping is very important. 
4. Recommend one of the best suppliers on M curl lash extension
Maybe from now on, M curl lash extension will be one of our favorite lashes products. It brings out the most enchanted goddess charm in any circumstances. Do you know Polybutylene Terephthalate (PBT), which is a unique synthetic fiber, is used to create our delicate M curl lash extension. KWIN is grateful for the opportunity to be your suppliers and a reliable choice. Try KWIN Lashes for a sample!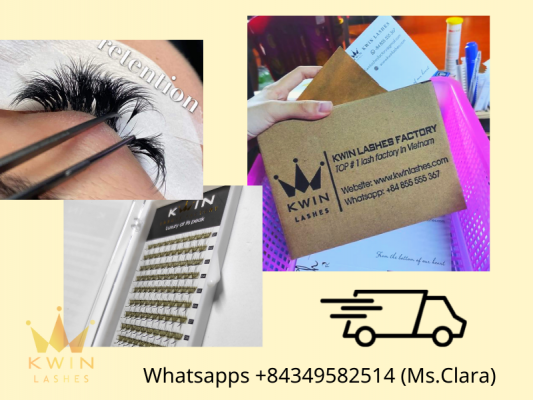 For more information, contact KWIN via social links and media:
Ms: Clara – Lash Expert 

Whatsapps: +84349582514

Instagram: kwin_lashes_factory