False eyelash extensions are a familiar accessory for females, especially those who are passionate about makeup. These days, the lash industry has become more and more developing in plentiful types of eyelash extensions. So, Kwin Lashes will introduce to you one of the most popular false eyelashes, called easy fan lashes. If you are interested in this type, keep scrolling up this article. 
1. What are easy fan lash extensions? 
Firstly, let's discover what easy fan lash extensions are as well as what features they possess. 
1.1. Definition of easy fan lash extensions
Easy fan lashes are one of the most popular products designed for lash artists to reduce the time for a complete custom volume set. Easy fan lash extensions are produced with multiple layers of classic eyelash extensions which are attached at their base by a little adhesive. It is different from other lash extensions that are made with only one layer of individual or classic lashes. In addition, easy fanning lashes are also called self fan eyelash or self flowering lashes, which depends on different eyelash extension brands. 
1.2. Characteristics of easy fan eyelashes
The typical characteristic of easy fan lashes is the sticky lash trip at the fan's base. Needless to say, the special lash trip helps to hold the individual lashes together firmly as well as prevent them from slitting at the base. Therefore, it is easier for you to modify the size and create fantastic fans. 
How easy it is to fan! So, you can completely do it with a pair of tweezers. Picking up the easy fan lash extensions and wiggling the tweezers will make these layered eyelashes spread out naturally, giving a perfect fan quickly. It is a fact that no matter what method you use, a fan is always guaranteed!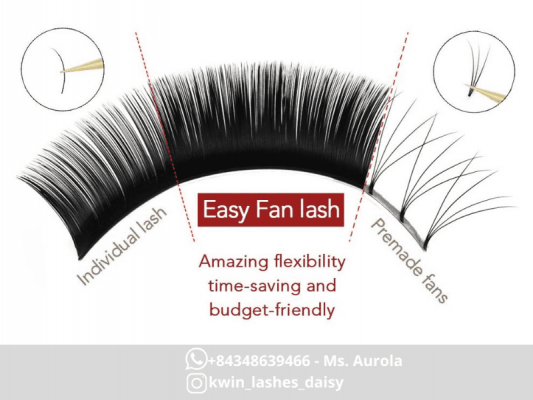 1.3. Materials used to make easy fans 
The best easy fans must be made of PBT (Polybutylene Terephthalate), a special plastic fiber imported from Korea. Easy fan eyelashes created from this material are usually softer, lighter, and more flexible than others. Moreover, they also keep their curl better. The glue strip is designed in a special way so that users can pick up the fans easily without worrying about leaving residue on the fan's base.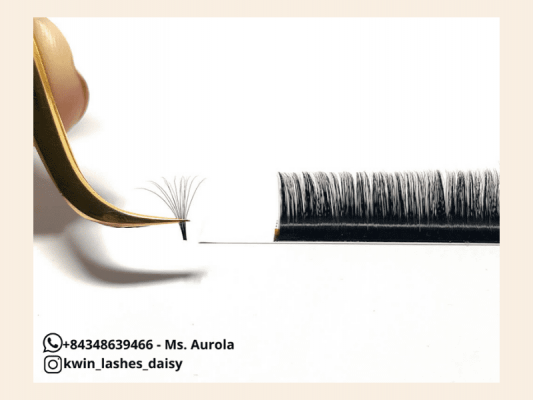 2. Why should you use easy fan lash extensions? 
Now, we will reveal the top 3 reasons why self fan eyelash extensions are loved and trusted by lash artists. 
2.1. Save your time
The first and foremost advantage of easy fan extensions is saving your time and energy. Using an easy fan tray helps the lash makers reduce the time needed to complete a custom volume set. In particular, this type of product is really beneficial to new lash artists because it helps to craft fantastic lash fans within seconds, instead of taking 2-3 hours. This must be the best thing when it comes to easy fanning eyelashes. 
2.2. Don't need any expensive lash courses
Do you know that a lash course specialized in training advanced skills such as volume lash application can cost from $300 to $2000? It seems to be an overpriced investment for beginners. However, learning how to create volume eyelash fans from easy fan lashes needs no additional fee courses. 
Whether you believe it or not, it is the truth. Lash makers can find it easy to learn tricks, instructions, and advanced skills via tutorial videos on Youtube. After a few hours of practicing, they can even master the fanning eyelash skills. 
2.3. Customize the desired look
People using premade fans say that this type of eyelash extension, sometimes, makes it hard for them to customize the desired look for their customers. Meanwhile, easy fan lash extensions are evaluated to be better in this issue. When using easy fan lashes, you can stimulate your creativity, and adjust the number of lashes and the size of the fan easily.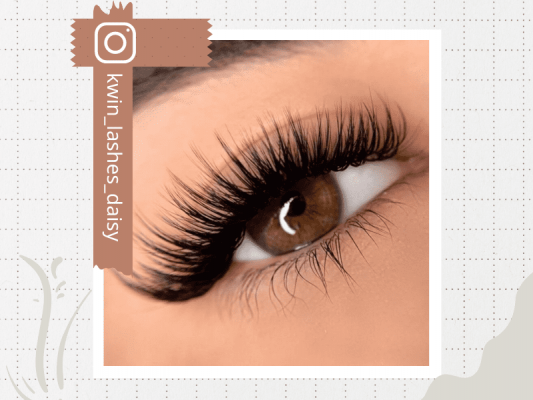 See more: 
What Do You Know About Hybrid Eyelash Extensions?
3. Some popular types of easy fan lashes
Below are some prevalent types of easy fanning eyelashes. You can take a look at them for more information. 
3.1. Easy Fanning Feather
The first type of easy fan lash extension we would like to recommend to you is Easy Fanning Feather. It comes in various thicknesses. These easy fan lashes consist of 3 different lengths in each strip, giving texture to any eyelash set.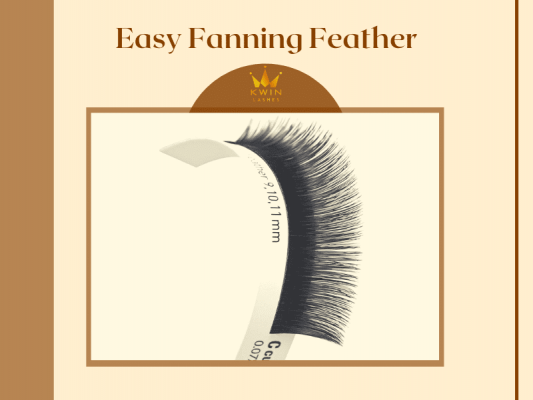 3.2. Easy Fanning Doll Like
The second one is Easy Fanning Doll Like, which is perfect for those loving a more dramatic look. Unlike feather lashes, they have a single length of lash that creates a darker, and thicker look to your eyelashes.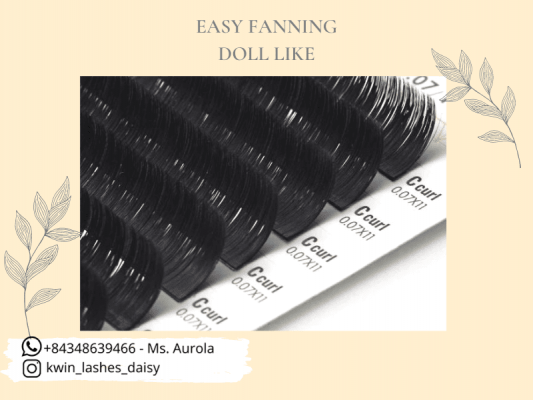 What do you like about easy fan lash extensions? Do you love them? It can't be denied that easy fan lashes are not only convenient and easy to use but also give users a dreaming eyelash look. So there is no reason for you to ignore this type of wonderful lash extension. 
If you are looking for high-quality eyelash extensions made totally from PBT, welcome to Kwin Lashes. We offer many types of false eyelashes that are appreciated by almost all customers. Some popular types of Kwin Lashes lash extensions that must be listed here are classic lashes, premade volume fans, pro-made volume fans, etc.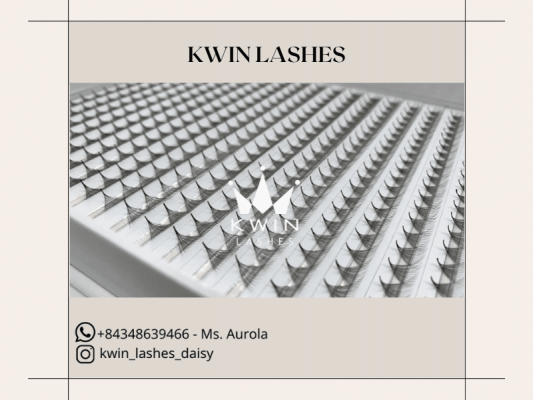 If you want to purchase the best eyelash extensions, don't forget to visit our website or contact us via the address below.
Kwin Lashes Contact: 
"Ms. Aurola – Lash Expert
Whatsapp: +84348639466
Instagram: kwin_lashes_daisy"