Are you a wholesaler struggling to find the best VIETNAMESE RAPID PROMADE LASH SUPPLIERS? You want to discover a lash supplier that can meet your expectations 100%: good quality, a wide range of lashes, and savings. So let's give Vietnamese lash extensions a try, one of the best Vietnamese rapid promade lashes suppliers in the world at an affordable price but making a great impression on buyers and users.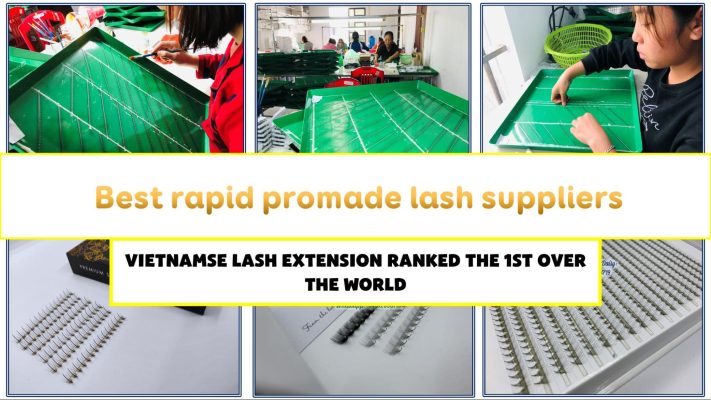 👉🏿 Click to WhatsApp Ms. Daisy now: +84972693719 👈🏿
1. Vietnamese rapid promade lash – Is this the best choice?
1.1. What is rapid promade lash?
Rapid promade lash is also called "pre-lined". The lines aren't fixed as other products like fans in line. Another name of rapid promade lash is loose strip fan.
Compared to other old products, rapid promade lash (loose strip fan/ pre-lined) allows customers to not only save the international shipping cost but also save the time and production cost.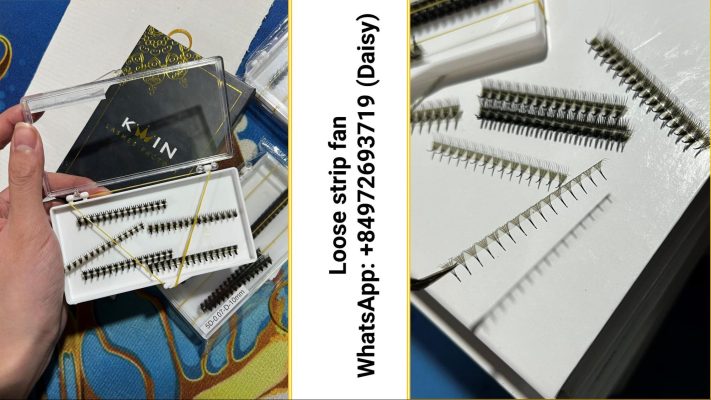 1.2.International customers' feedback on Vietnamese rapid promade lash
Almost all of the highly-rated Vietnamese lash factories offer high-quality rapid promade lash at a reasonable price. Surprisingly, Vietnamese lash sellers are rated as very friendly and elegant. That's why so many international customers want to buy rapid promade lash. You can read more: Korean and Vietnam lash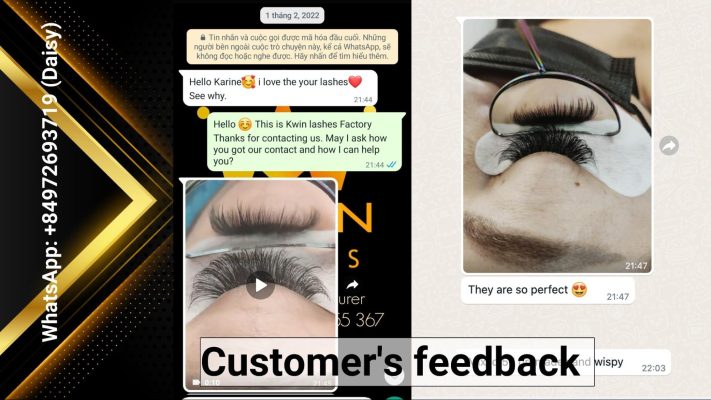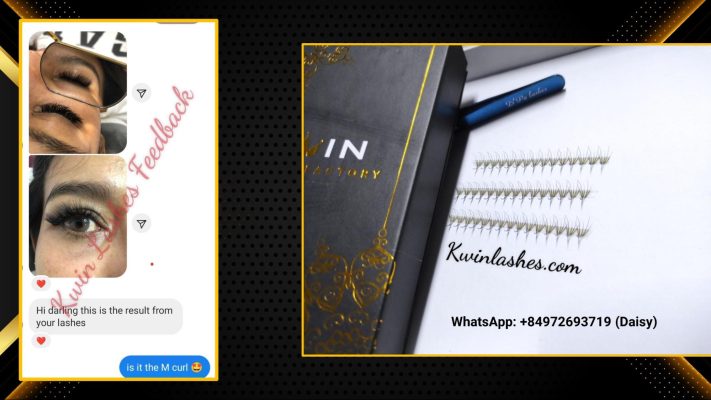 2. Criteria to choose the best Vietnamese rapid promade lash supplier
Though Vietnamese lashes have obtained better feedback on quality compared to Chinese or Korean ones, not any factories in Vietnam are able to produce first-rate lashes extension, especially this new type of lashes. Below are 4 crucial criteria to find a good rapid promade supplier:
3. Top 5 best rapid promade lash suppliers in Vietnam
 Below are some best rapid promade lash suppliers in Vietnam
3.1. Kwin Lashes – the biggest rapid promade lash vendor in Vietnam
Kwin Lashes is a big manufacturer and wholesale in Vietnam, which has ranked in the top 1 biggest lashes factory in VietNam in 2020. Kwin Lashes has more than 10 years of experience in manufacturing and exporting lash around the world. In fact, a number of factories in Vietnam utilize Chinese PBT which is cheaper but At Kwin Lashes Factory, Kwin Lashes use SUPER MINK AND SUPER SILK – directly imported from Korea which ensures definitely super matte black not shiny but still light and soft. Moreover, Kwin Lashes prices start from 2.2 USD, rapid promade starts from 4 USD. Contact Ms. Daisy for a quote: +84972693719.
Although price is an important factor in business, prices should not be the only factors taken into consideration. Kwin Lashes with a variety of seasoned workers, a strict quality control process as well. Kwin Lashes always ensure the most perfect product before delivering it to our customers.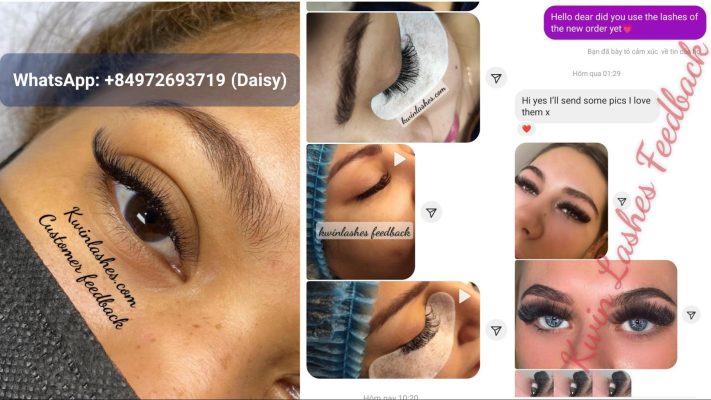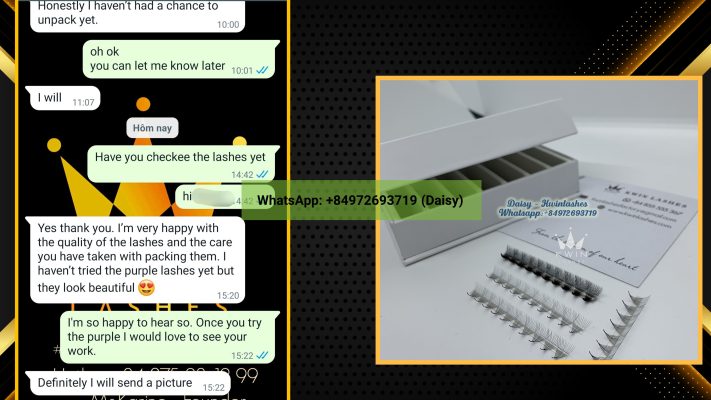 In addition, Kwin Lashes – a pioneer for this loose strip fan is one of the biggest Vietnamese lashes factories producing loose strip fans. Therefore Kwin Lashes have many experiences in designing packaging for rapid promade lash, manufacturing as well,… Kwin Lashes also supply OEM service and support all our customers for designing, giving the advice to take the best result of the final products
More importantly, With rapid promade lash (loose strip fan) many Vietnamese factories made the sucker lower into the box so that mixing size will make the fan jump to another compartment during long-distance transportation. BUT Kwin Lashes Factory cooperates with the largest box processing in Vietnam, supplies trendy boxes with good branding, and NEVER let this problem happen.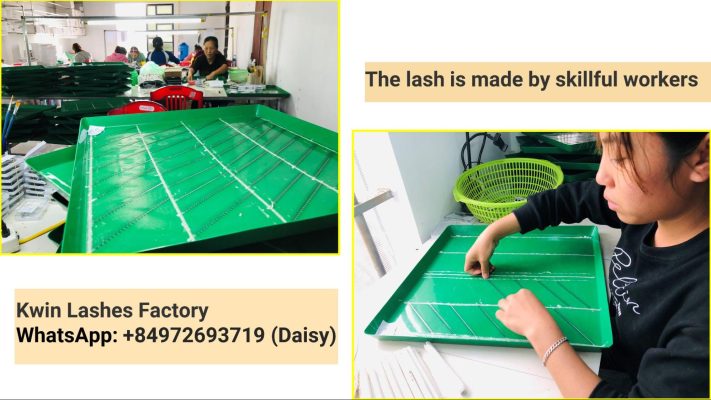 Kwin Lash Co., Ltd – Wholesale eyelash supplies
The leading

false eyelash manufacturer

in Vietnam, a specialist in false eyelashes.

Specialized in processing eyelash extensions, eyelash strips on request from customers.

Skillful worker to manufacture lashes

Working model OEM / ODM – Eyelash private labels.

Founded by a leading specialist in eyelash manufacturing.

Experienced staff, supervised by longtime experts.
How we work:
Quality assurance

Affordable, wholesale price

Professional work

Sample support to check the quality

Global delivery
CONTACT KWIN LASHES MANAGERS FOR THE BEST DEALS, PROMOTIONS, AND FREE BUSINESS ADVICE NOW!!!
3.2. Rosegirl Lash
Almost all products of Rose girl lash are trendy lashes. This eyelash extension supplier has many experiences of making eyelash manufacturers private labels. However, the price is quite more competitive and higher than other eyelash extension suppliers in VietNam
3.3. Vina Lash
Vina Lash has over 5 years of experience in both manufacturers of hair extensions and distribution of the same. They provide clients and retailers with a wide range of choices at a suitable price.