If you plan to start your own lash business, the most important thing is that you need to choose the best eyelash manufacturers. So, what are the trustworthy eyelash suppliers and vendors? That is the reason why we would like to show you the best Vietnamese lash trays factories right away. So, keep reading this article if you want to make your eyelash business easier.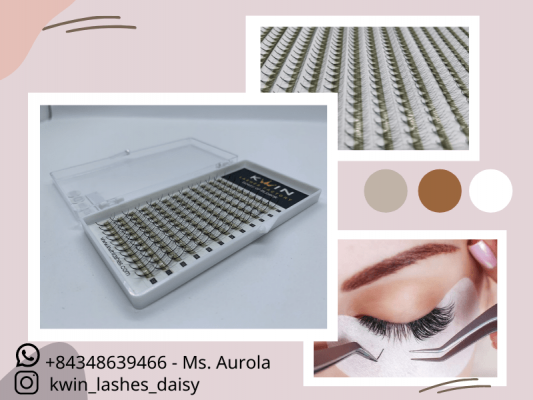 1. What are Lash Trays?
Lash trays refer to eyelash extensions that are arranged in lines in trays. Nowadays, eyelash trays have become more and more popular thanks to their convenience and beautifying quality. Undoubtedly, both beginners and professionals eyelash artists prefer this type of product. They are used in many different eyelash extension techniques like classic lash extensions, volume eyelash extensions, wispy eyelashes, etc. As a result, eyelash extensions help to enhance your look by increasing the thickness, volume, and length of your eyelashes.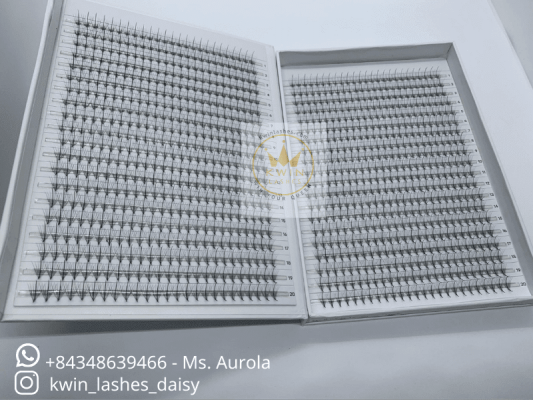 2. Top 6 Famous Lash Trays Factories in Vietnam
Now, it is time to discover where to buy eyelash trays if you are considering Vietnamese eyelash extensions. Let's see! 
2.1. KWIN LASHES 
When it comes to Vietnamese eyelash companies, Kwin Lashes is the first one we must introduce to you. Established in 2010, Kwin Lashes is known as one of the leading factories of false eyelash extensions in Vietnam. The company provides many types of qualified loose fans and lash trays. As evaluated by almost all customers, our lightweight eyelash extensions are so comfortable and natural-looking that you seem to forget you are using them. Your eyes will definitely look fantastic and attract others' attention at the first sight. All eyelashes of Kwin Lashes are made of Polybutylene Terephthalate (PBT), a special plastic fiber imported from Korea. Therefore, lashes made from this material are always strong, naturally shiny, and remain their curl better.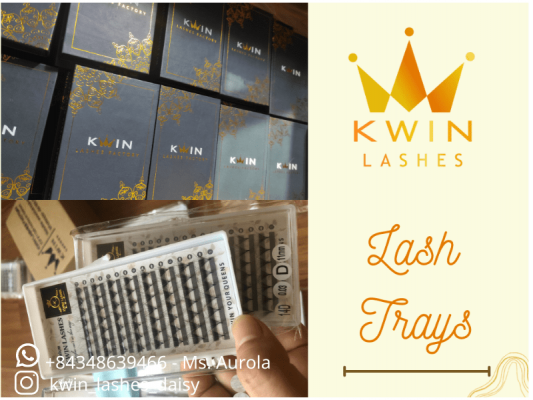 Featured products of the company include classic lash, loose fans, color lashes, lash trays such as premade fans 20 lines, Pro made fans 12 lines, wispy fans, etc. When using eyelash products of Kwin Lashes, customers always give them very good feedbacks as you can see below.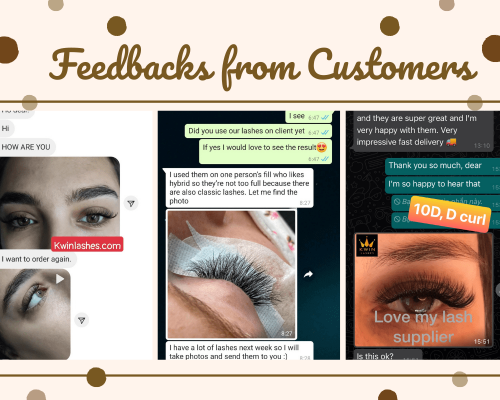 It can be said that Kwin Lashes is one of the prominent manufacturers in Vietnam that exports the best quality false eyelashes to many picky foreign markets like Australia, America, Japan, Korea, Europe, etc. We are ready to serve all customers worldwide. 
Address: No 8B Lane 8, Quang Lam Street, Phu Lam, Ha Dong, Ha Noi, Vietnam
Email: kwinlashesfactory@gmail.com
Read more:
Premade fans and Promade fans – Which one is better?
5 steps to establish your lash extension business
2.2. MOMI EYELASH 
Another factory supplying lash trays is Momi Eyelash company which was founded in 2017. Recently, this company has three working locations. Its headquarter is located in Korea, branch offices in China, and manufacturing plants in Vietnam. It specializes in producing many kinds of eyelashes such as volume eyelash extensions, fans, color eyelashes. Raw materials are directly imported from Korea, then Vietnamese manufacturers produce products via strict manufacturing as well as high-quality control processes.  
Address: Land Lot 282, Map Sheet No. 5, Quarter 4, Phu Loi Ward, Thu Dau Mot City, Binh Duong, Vietnam.
2.3. APLUS EYELASH
Aplus Eyelash is also a name in the list of Vietnamese lash trays factories. Materials are imported from Korea so that their eyelash products are quite natural, soft, and trendy. Aplus Eyelash company specializes in manufacturing false eyelashes like crystal eyelashes, color eyelashes, 4D-8D eyelashes, and so on.
Address: K5/A15, Hiep Thanh 3 Residential Area, Group 52, Block 7, Hiep Thanh Ward, Thu Dau Mot Town, Binh Duong, Vietnam.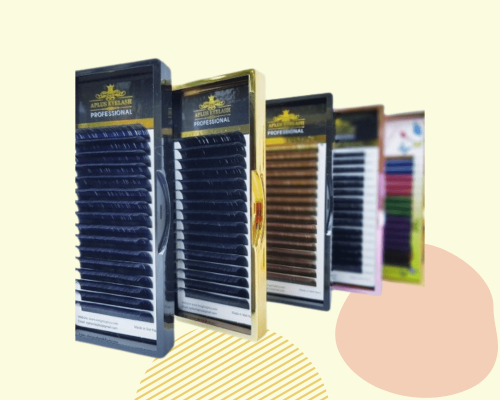 2.4. MAIMIOTU 
If you are looking for a good Vietnamese company supplying lash trays, MAI MI OTU is also a suggesting one. It is a manufacturer of many good false eyelashes to export to foreign markets. Their products are loved by customers such as extended eyelashes, glitter false eyelashes, etc. The spirit of the company is shown via the motto: "All for customer benefits". 
Address: 573 Ho Van Cong Street, Quarter 8, Tuong Binh Hiep Town, Thu Dau Mot City, Binh Duong, Viet Nam. 
2.5. DIAMOND EYELASH
In addition to some above-mentioned examples, we would like to suggest another brand. It is the Diamond Eyelash factory, which produces false eyelashes in Vietnam. This manufacturer focuses on supplying two-tone eyelashes, black eyelashes, color eyelashes, etc. Their products are made from 100% PBT fiber, which is flexible and light. So, if you want to buy lash trays in Vietnam, you can consider it. 
Address: 57 Road No. 2, Tuong Binh Hiep Ward, Thu Dau Mot City, Binh Duong, Vietnam.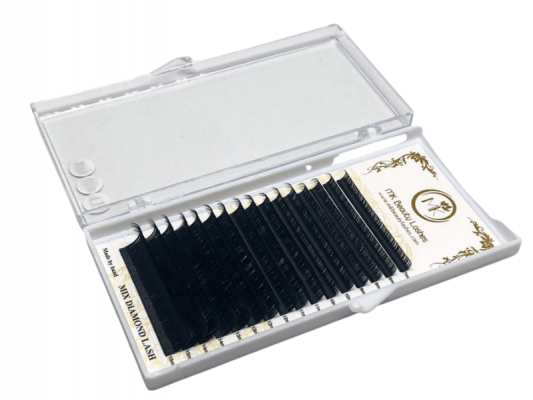 2.6. THANH HAI EYELASH COMPANY 
Last but not least, Thanh Hai eyelash company is also recommended. Their products are made of 100% imported materials from Japan and Korea. It is a good Vietnamese company producing false eyelashes. Their export markets are Korea, Japan, the USA, etc. So, you can take a look at their lash trays and feel them. 
Address: No. 180A, Duc Hanh 2 Hamlet, Duc Lap Ha Commune, Duc Hoa District, Long An, Vietnam.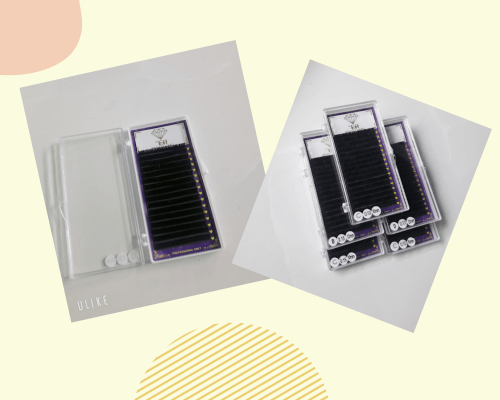 Above is the list of the top 8 biggest Vietnamese lash trays manufacturers. We hope that this article can be helpful and informative to you. So, now, if you are thinking about purchasing eyelash extensions from Vietnam, do not ignore our products. Kwin Lashes' eyelash extensions, including lash trays, will never let you down. To see more beneficial articles about eyelashes, keep visiting our website.  
Kwin Lashes Contact: 
"Ms. Aurola – Lash Expert
Whatsapps: +84348639466
Instagram: kwin_lashes_daisy"