When you first come to the term Korean PBT Lashes, you might think it's too complicated and be confused between various lashes materials. If you are searching the web to find a detailed review with useful tips about PBT Lashes, stay with Kwin Lashes. We provide you with all the information you need about Korean PBT Lashes and even tips to choose ones that work with your eyes. Just click on this post and see what they are.
1. What Are Korean PBT Lashes? 
Although the prosperity of the eyelash extension industry makes the false eyelashes market getting more and more competitive, Korean PBT Lashes still are a great option for clients these days. So, what exactly are Korean PBT Lashes?
1.1. Korean PBT Lashes: Definition
Korean PBT Lashes are common names of a kind of false eyelashes that are made with PBT (polybutylene terephthalate), a type of polyester, it has a high molecular weight and a reputation for being a flexible and resistant plastic. The producer company heat this plastic, mold it into the desired lash shape then arrange when it cools. 
1.2. Korean PBT Lashes: Characteristics
PBT creates natural-looking lashes with a gorgeously soft and glossy sheen. What's more, PBT is a great choice due to its least chance of causing allergies to human skin which makes them outstanding among so many other eyelash materials.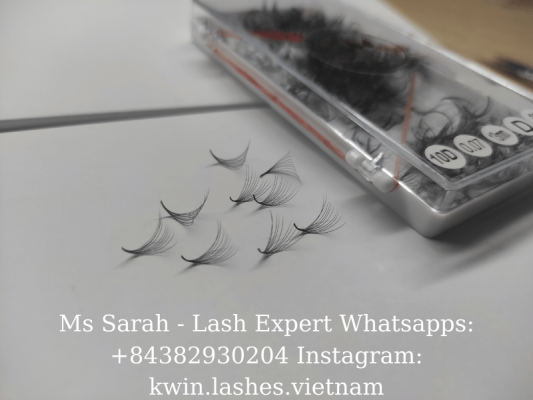 T LashesIt's become extremely apparent when you compare Korean PBT lashes to Chinese acrylic lashes. Due to containing "cheap additives" like gasses and air to fill out the product, acrylic lashes with lower price points and quality levels seem to be an economical choice.
However, after exposure to moisture, acrylic lashes lose their curl and have a dull, chalky appearance. There will be a stark contrast between your own natural lashes, and the acrylic lashes you apply. On the contrary,  lashes made from PBT are soft,  well resilient, and have a natural shiny gloss. They also retain their curl and appearance better and don't easily get stiff or bent out of shape.
2. Korean PBT Lashes – Silk And Faux Mink 
In some cases, you are not familiar with the term "Korean PBT lashes," so you may have heard of "Silk" and "Faux Mink."
2.1. Silk Korean PBT Lashes
Silk lashes are made of PBT; with this material, your lashes will become more natural and lightweight. Why do we say it's natural? The reason here is it looks more likely to be your real eyelashes. 
Korean PBT lashes are more sleazy and flexible for better lash shaping, like curling or making it thicker or longer.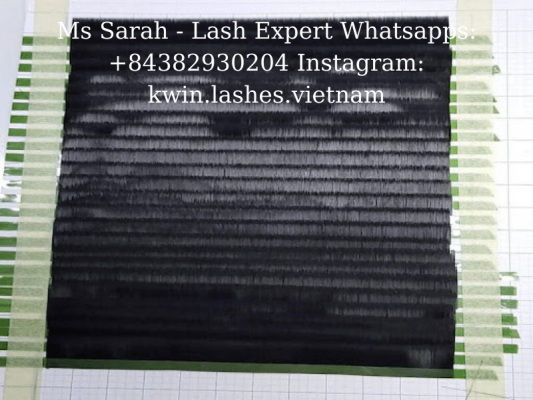 Depending on the lashes' manufacturer, the silk lashes can be made of 100% fiber or synthetic fiber. However, some factories can add other materials for the better structure of lashes. 
One more interesting piece of information for you, if you are looking for high-quality lashes, the silk lashes could be all you need. After getting the false lashes, they can stay at your eyelashes positions for about two to three weeks and even more if you preserve them carefully.
2.2. Faux Mink Korean PBT Lashes
Unlike silk lashes, faux mink looks like mink's fur. Like we've said before, these kinds of lashes are soft, seem to have more layers, and are silky like real animals' fur.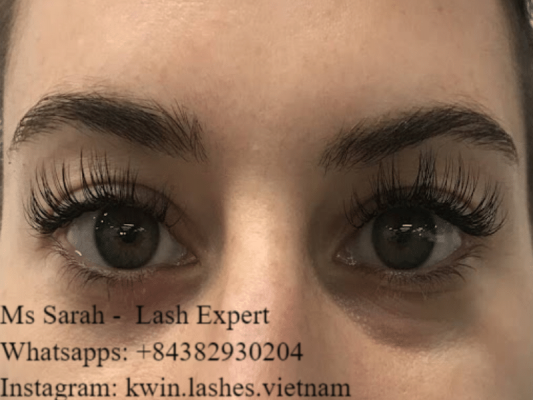 Faux Mink is another type of PBT lashes. Recently, almost all of the lashes factories are making faux mink of plastic fiber. However, even made of plastic fiber, Faux Mink can give your eyes the most ordinary look.
3. Why Are Korean PBT Lashes The Good Choice For Lash Material? 
It is no coincidence that Korean PBT has become a favorite and popular eyelash material. Actually, Korean PBT brings a lot of outstanding advantages to our lashes. 
Now, let's look at the specific characteristics of PBT that make lashes more perfect and more beautiful:
3.1. Original Nature Of Korean PBT Lashes
First, the main advantages of Korean PBT lashes are their solvent resistance and low retrenchment rate after it is formed. It is also highly resistant to power, with great thermal resistance up to 150°C and a melting point up to 225°C. Adding fibers improves their mechanical and thermal capabilities to resist greater temperatures.
These days, PBT is usually used for the purpose of making lash materials called "Korean PBT Lashes". As mentioned, Korean PBT is essentially a synthetic thermoplastic semi-crystalline. The texture in PBT makes it solid, flexible, and durable. Of course, our lashes will benefit a lot from those textures.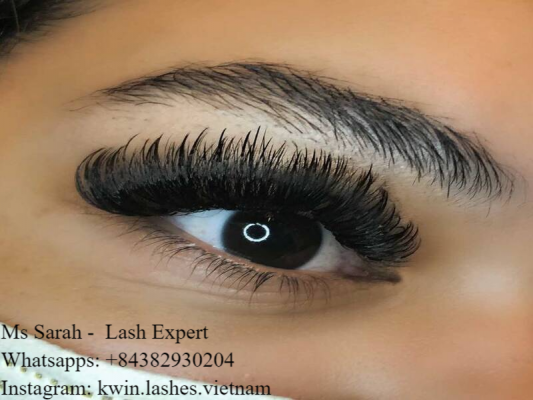 3.2. The Use Of Korean PBT Lashes For Lash Material
Specifically, Korean PBT lashes PBT produces natural-looking lashes with a lovely soft and glossy luster that retains their curl. A fantastic and incredibly safe benefit for individuals looking for the perfect set of eyelashes is that PBT causes the lowest risk of an adverse reaction on human skin compared to any other eyelash extension substance. 
In addition, Korean PBT lashes also have some notable advantages such as great resistance to stain, outstanding machining features, resistance to changing the environment, great workmanship features, excellent size stability, and UV-radiation blocks. Therefore, it can be said that Korean PBT is a good selection for lash material. 
That's All!
In short, Korean PBT is a safe and qualified lash material. All of our lashes at Kwin Lashes Factory are made from high-quality PBT. The Korean PBT Lashes at Kwin are always of good quality: are soft to the touch, retain their curl, have a strong bonding strength, and are long-lasting and flexible.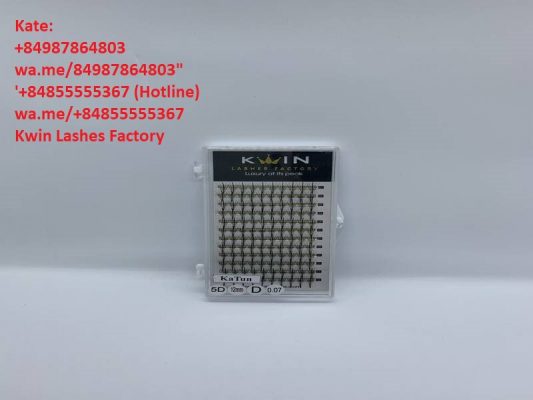 If you're interested, don't hesitate to contact us via:
Ms Sarah – Lash Expert
Whatsapps: +84382930204
Instagram: kwin.lashes.vietnam