Nowadays, there're so many ways to create a cat eye lash map. However, people's eye forms and natural lash lines vary greatly. Some people have relatively thin eyelashes, while others have bold lashes. However, when a client requests a flawless cat's eye set, the lash artists must grasp how to build a bespoke solution using the entire cat eye lash extensions map.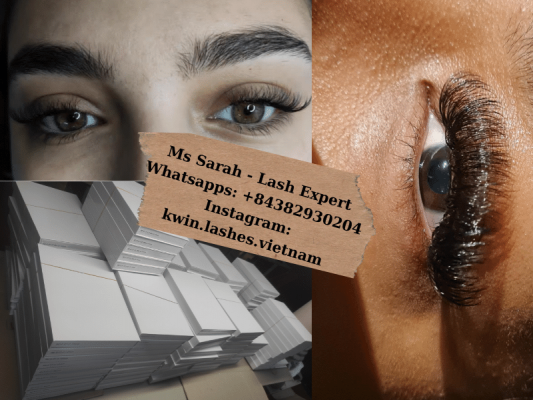 1. Best Way To Create Cat Eye Lash Map?
The cat-eye lash extension style is becoming one of the most popular. Short lash extensions adorn the inner corners of the eyes, while long lashes adorn the outside corners.
In addition, lash artists must study the cat eye lash extensions map in order to choose different lash lengths, curls, and thicknesses in various styles based on the clients' eyelash shapes.
Before you begin lash mapping a client, bear the following in mind:
First separate the client's eye into different zones depending on the variation in eyelashes from one eye to the next.

Remind the client not to move the eyeball frantically.

Draw lines on both sides of the iris to locate it. 

Traits: The curl/length/thickness or mix of curls/lengths/thicknesses can let you pick the right curl, length, and thickness without burdening the client with lash mapping.

Long lash extensions from the arch of the client's brows might be added to make their eyes appear longer. Always draw a line around this area to appropriately map the eye.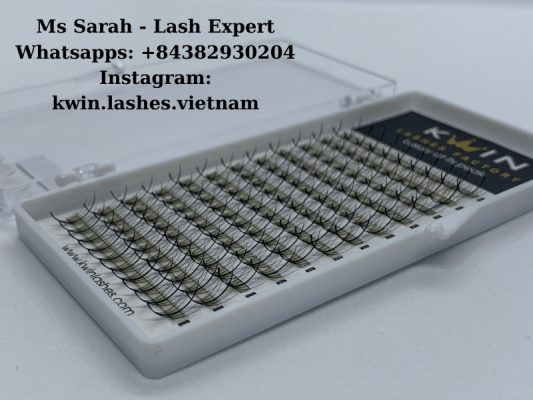 Next is the best way to create the common cat eye lash map to help beginners get started on meeting all of your clients' needs. 
To begin, you'll need a range of different lash lengths to create a dramatic sweep. Choose a 9, 10, 11, 12, 13, 14, 15 from the inner corner to the outer edge and another 12 for the end. 

If you wish to finish up with a pleasing appearance, you'll need the eight divisions by numbers.

For average clients, Cat Eye looks great with CC curls in lengths ranging from 8 to 9, 10, 11, 12, and 13. All you have to remember is to place lengthy lashes in the lash's second-to-last zone.
Read more on: What Do You Know About Hybrid Eyelash Extensions?
2. How To Practice Making Cat Eye Lash Map For Beginners?
Mapping is the first step for you when first coming to the lash extensions jobs. Making the cat eye lash map is much harder. So, how could be the way to practice and create a perfect map? Try these methods for improving your lashes extensions skill.
2.1. Practicing Cat Eye Lash Map By Using Sponge Method
Using a sponge for making cat eye lash extensions map? Sounds crazy, right? 
But it's not. On the other side of the coin, that's one of the most useful tips for training eye lash extensions map.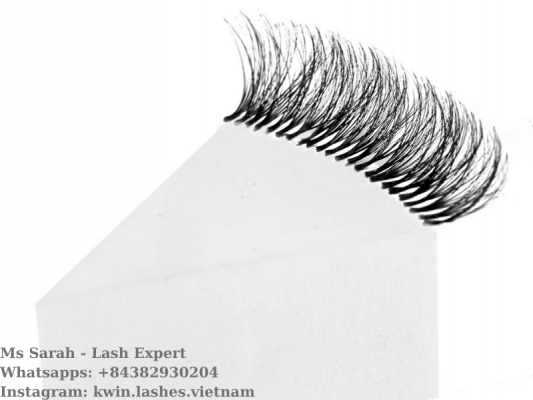 If taking real eyelash extensions is too hard for you, just try to make a cat eye lash map on a sponge. It will help you to see clearly every part of the eyelash position and how to place the fans one by one in the most appropriate way.
2.2. Practicing Cat Eye Lash Map By Using Mannequin
This way seems to be more common: Creating a cat eye lash map on a mannequin.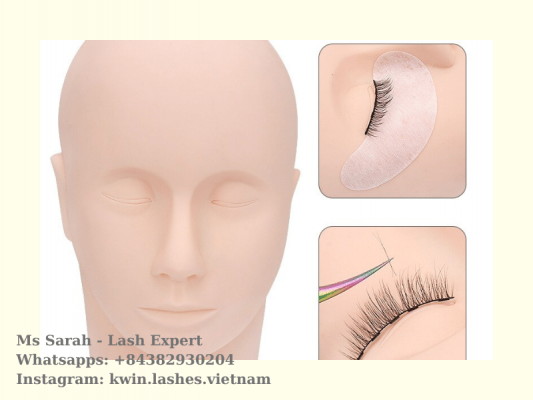 Just like making a real eyelash map, you need to apply the eyelash extensions on the mannequin's eyes. For practicing in the most proper way, try to follow these steps:
Get the practice cat eyelash extension kit.

Set the eyelash extensions practice area.

Keep the mannequin's head at a convenient place for your hands.

Start creating a

cat eye lash map

on the mannequin's eyes.
That's all you need to do for practice to create a cat eye lash map by yourself!
Maybe you'll interest:
3. Cat Eye Lash: FAQs
Now, you have been informed of the best way to create a cat-eye lash extension and two particular ways to practice it. However, you are still stuck with hundreds of questions. Below is a list of frequently asked questions about cat eye lash map, which may help to answer some of your queries.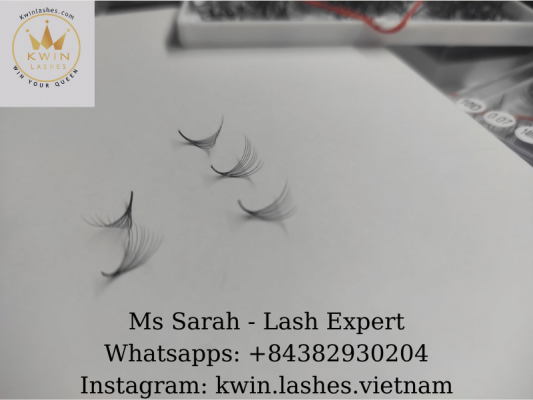 3.1. Why should we create the cat eye lash map?
It's important for the artists to create the cat eye lash map. Not only does it help to maintain the symmetry between two eyes but also it allows the artists to follow exactly the eye lash as planned and avoid errors. 
3.2. Who is suitable for a cat eyelash map?
Women with strong natural eyelashes will also find cat eyelashes favorable because they will spread the thickness of their natural eyelash shape, which introduces a naturally pleasing and glamorous look.

In addition, a

cat eye lash map

works best with round eyes, to create a more almond shape. Due to wearing cat-eye, clients' eyes show up a bit longer and narrower, however, it still looks natural.
3.3. How to choose a proper dimension for a cat eye lash map?
The perfect lengths for eye lash when creating a cat eye lash map vary in a wide range from 6 mm to 14 mm, depending on the client's natural eyelashes. However, we have a recommendation that the most preferred lengths are 8-14 mm.
3.4. What is the best curl for eye cat lash extension?
There is no specific curl for the cat eye lash extension because it is universal and popular. You may find all types of lash curls are applied, from J Curl to M Curl.
That's All!
You may meet lots of challenges if it's your first time creating a cat eye lash map. However, it becomes a piece of cake when you find yourself a quality lashes factory to avoid serious lash retention issues. And Kwin Lashes is the best choice for you. Our company is known as one of the leading manufacturers of false lash extensions in Vietnam. Our product will surely not let you down.
For more information, please contact:
Lash expert: Kate

Whatsapps: +84855555367

Instagram: kwin.lashes.vietnam