It can't be denied that beautiful eyelashes help to enhance the natural beauty of your eyes. However, some people are unlucky to possess sparser and shorter natural eyelashes than others. That is the reason why eyelash extensions make their way into the world. If you are wondering which one is the best for you, we would like to suggest a typical product – camellia eyelash extensions. This type of lashes promises to fulfill your dream of fuller, longer, more voluminous eyelashes. In this article, Kwin Lashes will show you what camellia lashes are, where to buy them, and how to take care of them. Now, let's discover!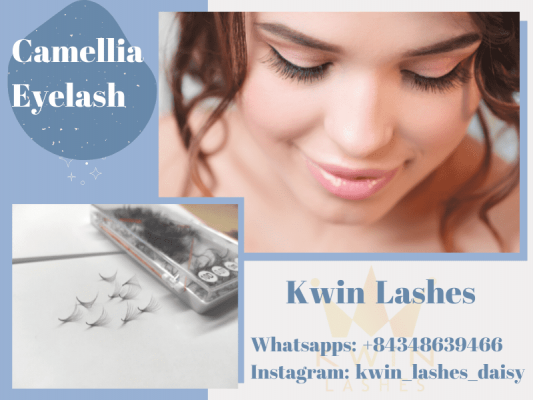 1. What is Camellia Eyelash?
Firstly, we will find out about what camellia eyelash extensions are as well as some features of this type. 
1.1. Definition of Camellia Eyelash
Camellia lashes are known as multi-length volume eyelash extensions. In other words, they are staggered in a mix of different lengths on each fan to mimic the look of your natural lashes. 
1.2. Description of Camellia Eyelash
As we all know, our natural eyelashes grow in different lengths. The production of camellia eyelash extensions is based on the natural growth cycle of the lashes. Therefore, using these lashes gives you a more natural and feathery look. Each camellia eyelash fan can consist of several classic lashes with different lengths ranging from 8mm to 18mm (usually mixing 2-3 lengths). Because using many individual lashes on each fan, the thickness of each lash often varies only from 0.3mm – 0.12mm, which makes camellia eyelash fans lightweight.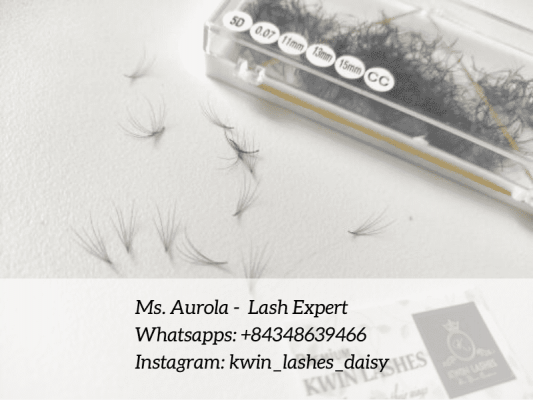 2. Where To Buy The Best Camellia Eyelash Extensions?
Do you love camellia eyelashes? If you want to have the best camellia lash extensions, Kwin Lashes is one of the most famous brands that you should not ignore. 
2.1. Kwin Lashes Background
Kwin Lashes is well-known as one of the leading Vietnamese companies manufacturing false eyelash extensions. Being one of the first eyelash companies, we guarantee that we have major experience as well as a high level of expertise in the false eyelash field. If you are looking for a good company to purchase camellia eyelash extensions, welcome to our company. You will never feel disappointed! 
2.2 Camellia Eyelash Extensions of Kwin Lashes Company
Our camellia lashes are made of a special plastic fiber imported from Korea, called Polybutylene Terephthalate (PBT). Camellia lash extensions of Kwin Lashes are lightweight, strong, naturally shiny, fine, and soft, which gives you an extremely natural look. A comfortable feeling is what you have when using our eyelash extensions, not only camellia but also other types. You will definitely have more beautiful eyes without the feeling of using false eyelash extensions. Last but not least, our camellia eyelashes made of PBT can remain their curl better so that they are hard to be distorted after processing.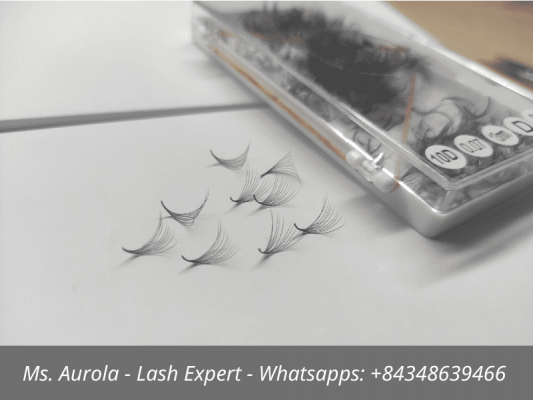 Our camellia lashes are heat-bonded fans. This method is a great and safe alternative to glue bonding. Classic eyelashes are kept in a fan shape by using a special heating method, instead of using glue or anything else which can make them heavier. In this way, our camellia eyelashes are quite light. Besides, heat-bonded premade camellia fans can help eyelash artists apply extensions into the clients' natural lashes more easily without using additional adhesive.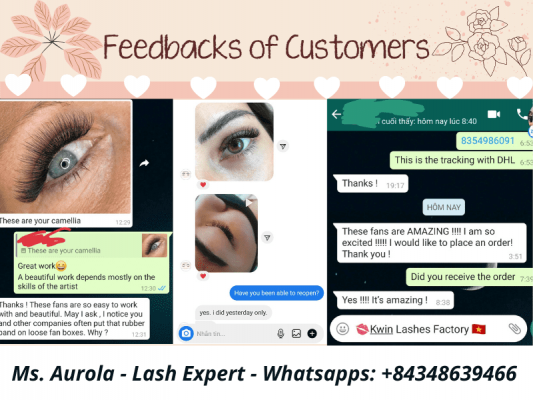 In short, these camellia lashes are perfect for producing natural-looking fans and giving users the volume, length, and thickness they are dreaming of.  Due to the various lengths of the camellia lashes, you can possess multi-level volume, which enhances your eye look successfully. By using this type of lash extension, your dream of having more voluminous and dimensional but still natural lashes come true. 
2.3. Other Eyelash Products of Kwin Lashes
In addition to camellia eyelash extensions, we also offer many other choices. Our products are always appreciated by all customers because of their high quality and eye-catching design. We manufacture various types of eyelash extensions such as classic lashes, volume fans, wispy fans, loose fans, color eyelashes, premade fans in lines, pro-made fans in lines, etc.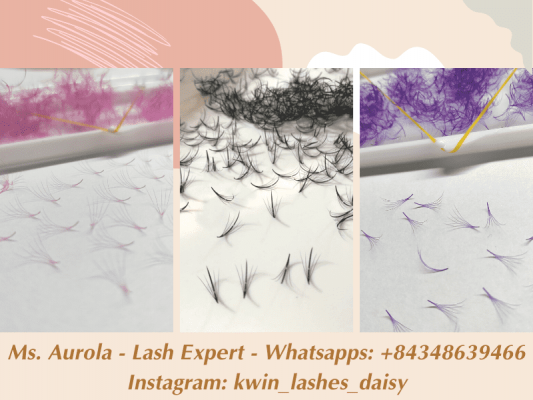 Read more: 
What Do You Know About Hybrid Eyelash Extensions?
Facts you should know about pro-made fans
3. How to Take Care of Camellia Eyelash Extensions?
To lengthen the lifespan of camellia eyelash extensions, you need to know some dos and don'ts care tips.  What are they? 
3.1. Dos of Camellia Eyelash Extensions
Choose a prestigious salon as well as look for someone who has much experience and is good at applying eyelashes. 

Remember to clean your camellia lashes every day with a type of lash cleanser. 

Be always gentle with your lash extensions to prevent eyelash loss and breakage as well. 

Learn about the type of adhesive your lash artist use to make sure that you have no allergies or reactions to the adhesive. 
3.2. Don'ts of Camellia Eyelash Extensions
Don't let your camellia eyelashes wet for the first 48 hours after your application. 

Don't use any oily products near your eyes because oil can decrease the adhesive and shorten the longevity of your lash extensions. 

 Never use a lash curler or perm your camellia eyelashes to avoid breaking your lash extensions.

Don't rub your camellia lashes while you are washing your face. 

Don't pull or tug your lash extensions because the bond on the extensions is so strong. When you pull them, your natural eyelash can be removed along with lash extensions. 
Camellia eyelash extensions are great products for women who feel unconfident about their natural lashes and want to enhance their look. The products of Kwin Lashes will make your dream come true. We are always ready to serve you and provide you with the best eyelash extensions. If you are interested in eyelashes, don't miss our other articles about classic lashes, hybrid lashes, and so on. 
Kwin Lashes Contact: 
"Ms. Aurola – Lash Expert
Whatsapp: +84348639466
Instagram: kwin_lashes_daisy"