It is obvious that wearing false eyelashes can give you the longer, thicker, and fuller eyelashes that many people are always dreamed of. But, with a lot of types of eyelashes available on the market nowadays, it seems to be confusing to decide which one is the best for you. So, today Kwin Lashes will introduce to you one of the most popular eyelash extensions called super mink lash. If you are interested in this type of eyelash, keep reading this article! 
1. What is Super Mink Lash?
Super mink eyelashes are well-known as the most prevalent lash extensions in the beauty industry today. Let's find out what these eyelashes are and why they are loved.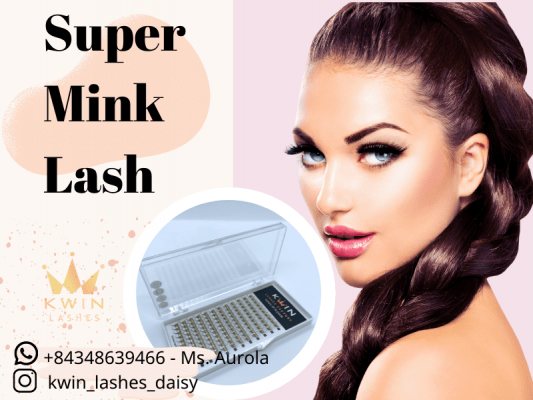 1.1. Definition of Super Mink Lash
In terms of its meaning, super mink lash refers to eyelash extensions that are made of a synthetic material called PBT. This material is a plastic substance that can be heated and then modeled into an excellent lash shape. Eyelash extensions made from PBT are strong and possess a naturally glossy sheen. Super mink eyelashes are designed to imitate the look as well as the feel of real mink lashes. Because the taper is typically started lower down on the lash, super mink lashes are very silky, soft, and fine, and also give a feeling of a very natural look. Super mink lashes are very long-lasting with good care.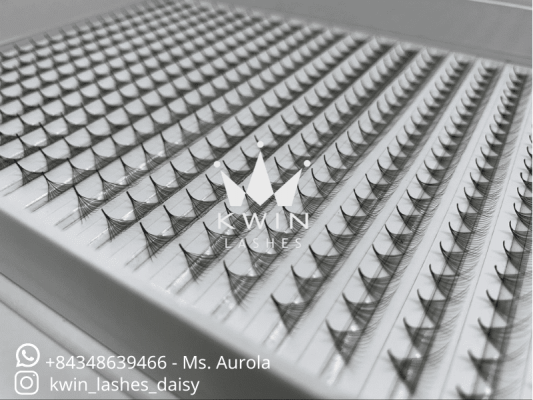 1.2. Comparison between Super Mink Lash and Mink Lash 
Super mink lash and mink lash share some similarities. Both of them are made from PBT so that these eyelash extensions have got the typical characteristics of this material. They are soft, fine, and shining, giving users a natural look. They also remain their curl better. Both super mink lash extensions and mink lashes have excellent shape memory, don't distort for a long time after processing, and especially have great heat and chemical resistance.
However, super mink eyelashes seem to have some more outstanding qualities compared with normal mink lashes. Korean PBT super mink lash extensions are made with long hair tips, therefore, they are much softer, more light-weight, and more natural-looking than mink lashes. What's more, this type of eyelash also gives a darker back color, giving you extremely attractive eyes. That is the reason why super mink lash extensions have become the most welcomed and popular products on the market.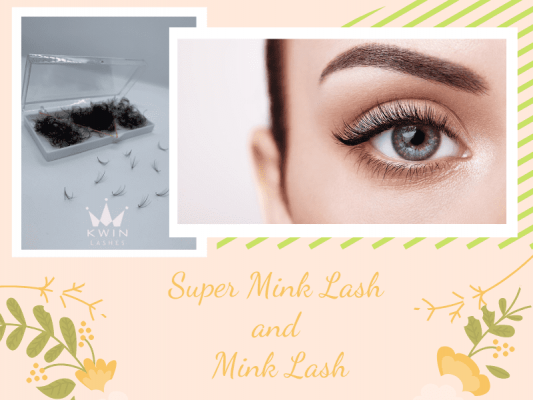 2. Several Popular Types of Super Mink Lash 
Undoubtedly, super mink lash extensions are beloved for their outstanding characteristics. They are amazingly versatile to use. Below are some of the most common types of super mink lash.  
2.1. Classic Super Mink Lash Extensions
The first type we would like to recommend to you is classic super mink lash extensions. They are evaluated to be an excellent choice for those who are looking for a fuller eyelash look. Because of having a variety of curls, lengths, and thicknesses, these lash extensions can give you a numerous selection of looks from natural to dramatic. Its thickness can range from 0.03mm to 0.15mm. So, you should choose the thickness based on the condition of your natural lash.
2.2. Volume Super Mink Lash Extensions
Super mink lash extensions are perfect to use for creating a volume lash set. Volume fans offer you a full but still natural look by adding length and volume, which gives you some drama and serious glamor. The eyelashes usually vary from 2D to 10D, which means the number of the classic lashes in each fan. Volume super mink lashes are a great choice for clients who have sparse natural eyelashes, or just want to get a more dramatic look without using a thicker lash.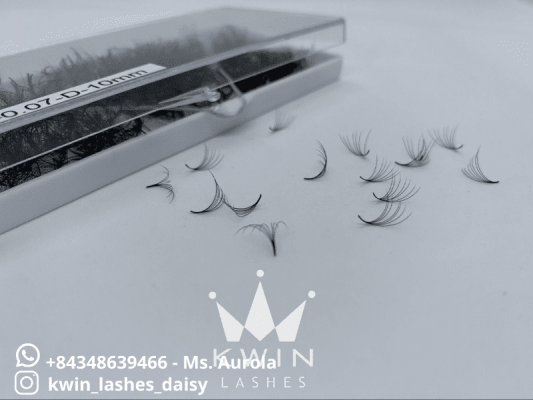 2.3. Color Super Mink Lashes
It must be fantastic to create a subtle color gradation when mixing color super mink lashes with black lashes or create a charming look by using a full set of all colored shades. Color super mink lash extensions will definitely make your day.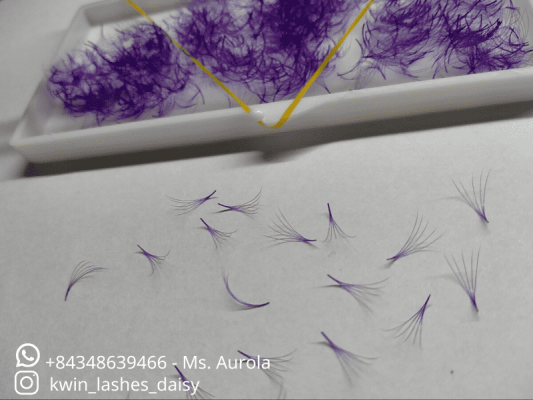 2.4. Wispy Super Mink Lash Extensions
Last but not least, wispy super mink eyelashes really demand your expectation thanks to their fine and feathery look. A wispy fan is created from more than 3 classic lashes, including a bigger and longer lash in the middle.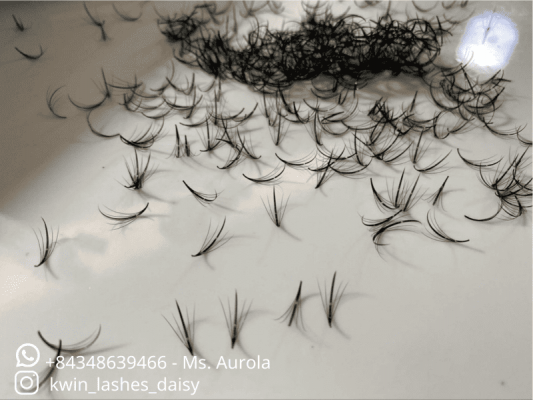 3. Benefits of Using Faux Super Mink Lash instead of Real Mink Lash
Many people are still wondering which one is better – Faux super mink lashes or real mink lashes? So, continue reading the comparison below. 
3.1. Zero Animal Cruelty 
Most minks that are raised to get their fur live in cramped cages and are usually stressed because of their living environment. When they have a thicker winter coat, they can be killed to collect as much fur as possible. So, by using faux super mink lash extensions, you will not only get natural-looking lashes but also contribute to protecting the animals. 
3.2. Remaining Your Lash Curl
It is the truth that super mink lashes can keep their curl better than real mink eyelashes. When being wet, real mink lash extensions can easily become wispy and straightened so that you might need to use a curler to fix them. 
3.3. Free from Allergies
Choosing a faux super mink lash can help you avoid potential allergies. Although real mink eyelashes give a lighter, softer, and more natural look, this type of extension is not for everyone, especially those suffering from an allergic reaction. 
See more: 
What Do You Know About Hybrid Eyelash Extensions?
Maybe You Miss This Striking News about Flat Lashes
4. Where to Buy Super Mink Lash Extensions
If you are looking for the best super mink eyelash extensions, welcome to Kwin Lashes. Our company provides customers with high-quality eyelashes made from the best Korean PBT. With many types of eyelash extensions such as classic lashes, loose fans, fans in lines, wispy eyelashes, color lash extensions, our products always satisfy the pickiest customers.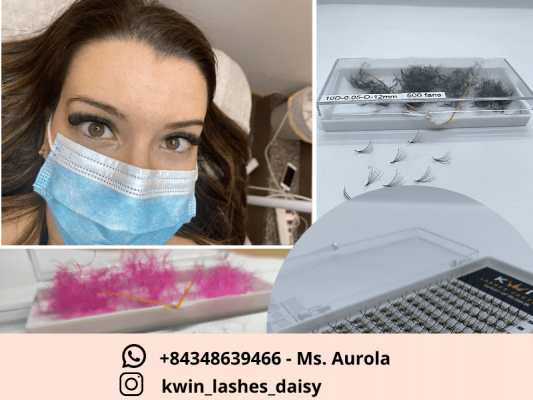 In a nutshell, super mink lash extensions are a perfect choice for almost all customers who are dreaming of an impressive eyelash look. We hope that this article of Kwin Lashes gives you the most helpful information about super mink eyelashes. If you want to know more about eyelash extensions, visit our website right now! 
Kwin Lashes Contact: 
"Ms. Aurola – Lash Expert
Whatsapps: +84348639466
Instagram: kwin_lashes_daisy"