Are you importing eyelashes extensions with high international shipping costs? You haven't found any effective solutions? Are you still wondering whether you should import eyelashes from Vietnam? Then this article is definitely for you! In this article, Daisy Expert (from Kwin Lashes Factory) is willing to share with you all how to reduce the high international shipping cost for lashes and give solutions!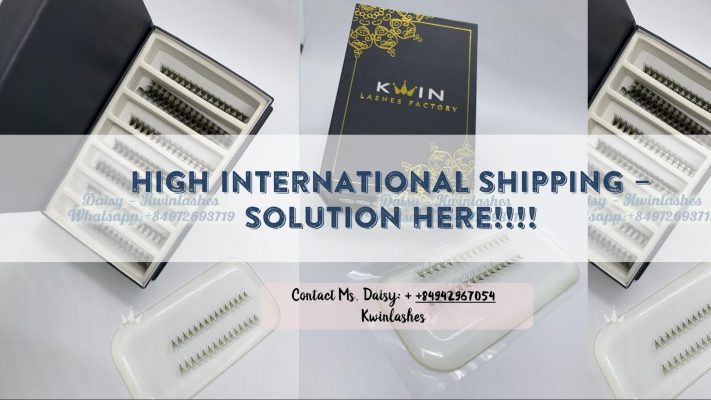 1. What types of popular high international shipping methods for lashes in VietNam?
Now there are a variety of international shipping methods in VietNam. Below are some methods that are often used by our customers to deliver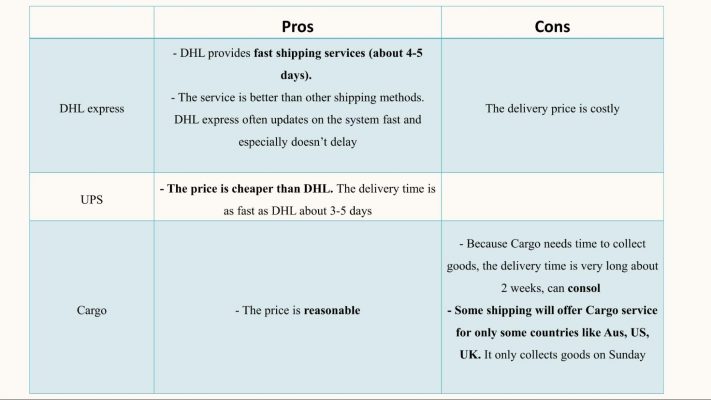 Pros and cons of shipping methods
2. How to reduce high international shipping costs for importing lashes from VietNam?
During chatting and consulting with my customers, I realize that high international shipping costs are a great worry for all our customers. In this part, Daisy expert will give solutions for you.
2.1.   Using cheap shipping services
If you don't need the lash products urgently, you can use Cargo to save the delivery price. However, you must accept the disadvantage of Cargo is the long delivery time.
2.2. Lower the weight and number of boxes
It's clear that reducing the weight means that you can save the international shipping costs. While shipping, we must pack carefully and have the least number of kg/boxes, the smallest possible size.

You can ask sales or consultants for more information to lose weight on the lash products. The more boxes you order, the more money you must pay.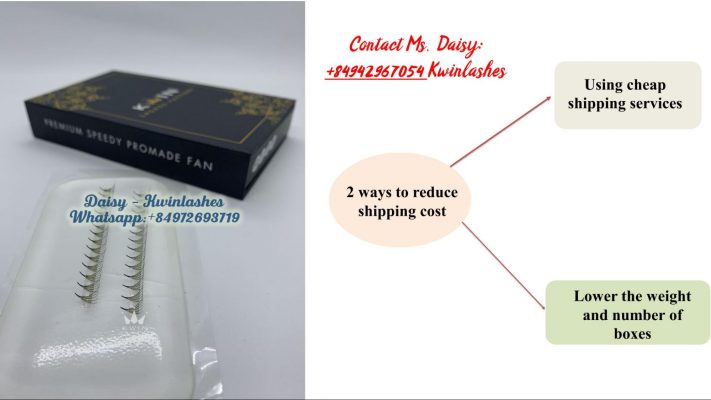 Read more on: 
3. New Rapid Premade – the best solution to lower high international shipping costs
There are often 2 types of popular lashes: loose fan and fan in lines. Undeniably,

the price of loose fan lashes is competitive

than other lashes because the manufacturing process is simple.

However, fans are mixed in the boxes. To lash artists as beginners, it wastes a lot of time to pick up and classify eyelash extensions. The weight of the loose fan package is light and saves shipping costs. However, during transportation, the fan is damaged and close up 
Another type is a fan in lines.

All lashes in the fan in lines are sharp and 100% high standard. The only disadvantage of having a fan in line is the extra weight. As a result, shipping prices rise.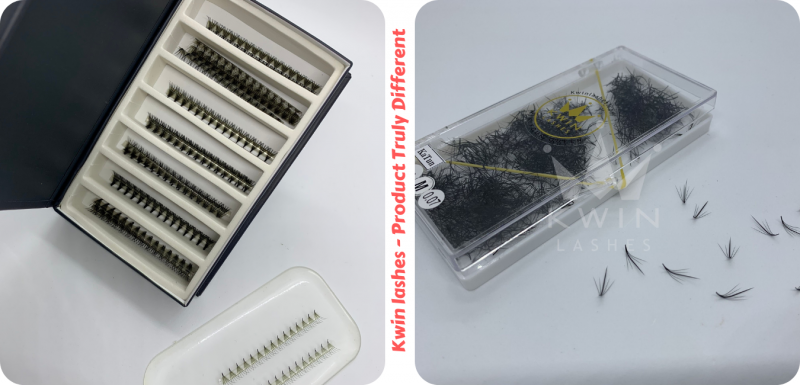 Therefore, if you want to have a product line that has both quality assurance and reduced shipping, New rapid premade is an ultimate great choice for our customers and suppliers.  NEW RAPID PREMADE helps to save ỉnternational shipping costs, increasing profit margin. Compared to a fan in lines (20 lines/ tray), the new rapid premade:
Handy and convenient: Rapid premade has a new design

that can contain 1000-2000 fans, making it convenient to transport and handy every time we use it.

Saving shipping costs: Rapid premade lashes tray

can contain 1000-2000 fans. The weight is ⅓ lighter than the XL tray.

 

No more hours sorting out loose fans: Rapid premade lashes will help save time and apply eyes faster.
If you want to produce not only luxury customized boxes but also a fan in lines high-quality and saving shipping cost, RAPID PREMADE is the most fantastic choice for you
Rapid premade fan – the best choice for high international shipping cost
4. Why should you choose Kwin Lashes – a pioneer for the best lashes shipping cost?
Founded in 2010, Kwin Lashes is now one of the leading manufacturers of false Lash extensions in Vietnam. As one of the first lash companies created, KWIN LASH always ensures that we have major experience and a high level of expertise in the false lash selling field. We are confident that you have the highest satisfaction with our products and services. This is shown through many good feedbacks from our customers.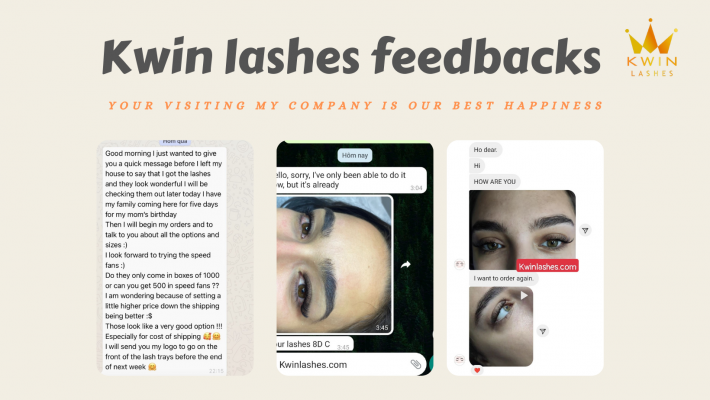 Moreover, we are the first factory in VietNam to make new Premade fans –

BEST SOLUTIONS FOR CUSTOMERS

. With these new products, we received the first good feedback from our customers who bought and tested. With high-skilled workers,

NEW RAPID PREMADE –

we manufacture and check carefully before delivering our customers.

Kwin Lash Co., Ltd – Wholesale eyelash supplies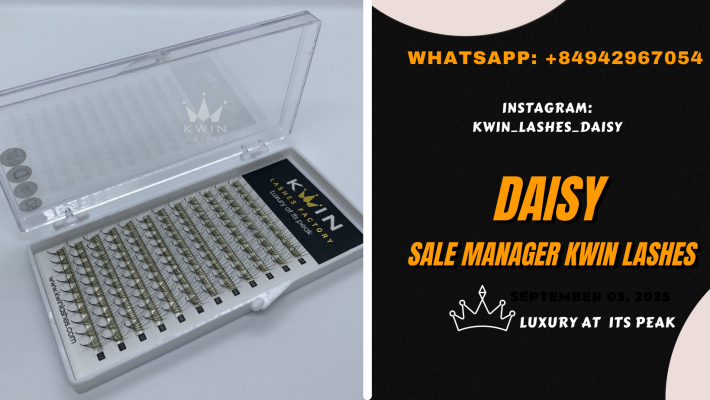 The leading false eyelash manufacturer in Vietnam, a specialist in false eyelashes.

Specialized in processing eyelash extensions, eyelash strips on request from customers.

Working model OEM / ODM –

Eyelash private labels.

Founded by a leading specialist in eyelash manufacturing.

Experienced staff, supervised by longtime experts.
How we work:
Quality assurance

Affordable, wholesale price

Commitment to completion time

Professional work

Sample support to check the quality

Global delivery

Diverse payment methods
CONTACT VIETNAM LASH MANAGERS FOR THE BEST DEALS, PROMOTIONS, AND FREE BUSINESS ADVICE NOW!!!
WhatsApp: +84348639466 (Ms. Daisy) 
Instagram: kwin_lashes_daisy