Maybe you're a beginner to the eyelash extension and you are stumped with different types of lashes extensions. Maybe you are faced with the question, "Which types of lashes extensions would look best on me?" Don't worry. Hopefully, after reading this post, Kwin will help clarify any questions you may have so that you know you're in good hands and you can make a lucid decision!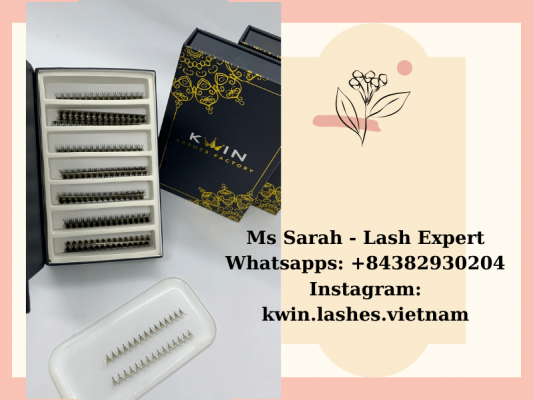 1. Four Types Of Lashes Extensions
For professionals, distinguishing all types of lashes extensions isn't complicated work anymore. However, it seems to be a challenge for amateurs. Let's scroll down and find out what they are.
1.1. Classic Types Of Lashes Extensions
Classic eyelash extensions may be the most popular term you find on the internet. There is no doubt that this type of eyelash extension has become very popular lately.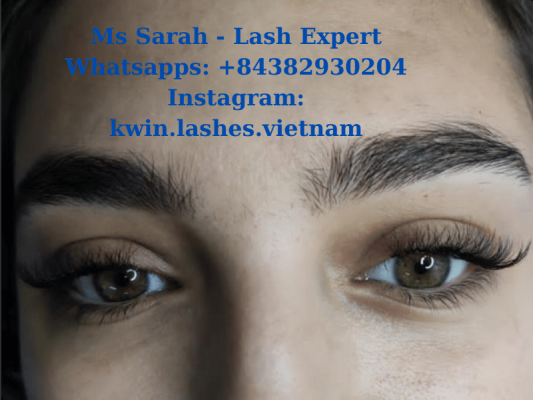 Classic lashes are applying only one extension applied on each natural eyelash, which allows you to achieve a natural enhancement. Classic lashes won't add much volume but will add length. Classic extensions offer an even lash line that opens up the eye.
1.2. Volume Types Of Lashes Extensions
If you want to get a denser and longer lashes, you will want to try out volume lashes! Volume lash extensions 2D, 3D, 4D, 5D, 6D, and so on… known as well as Russian volume is a specialized technique.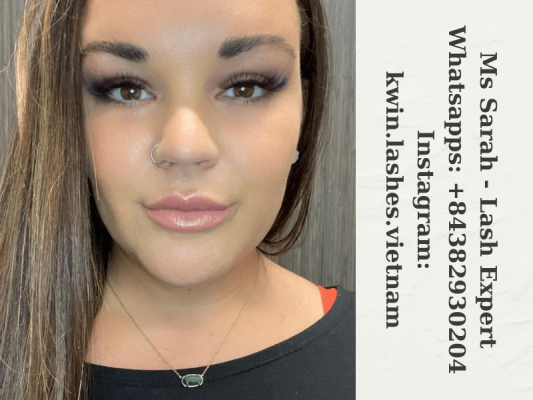 Unlike classic lashing, volume lashing is the technique in which several extensions (ranging from 2 to 6) are applied to each natural lash – it's up to a 6:1 ratio. It allows the lash artist to give you a dramatic and impressive look. 
Russian Volume lashes are a good option to try if you have thin natural ones as the multiple extensions fan out and cover any gaps in the lash line giving the effect of density or fullness. 
1.3. Hybrid Types Of Lashes Extensions 
Once you clearly know what's classic and volume types of lashes extensions, it's really simple for you to get the term of the Hybrid type.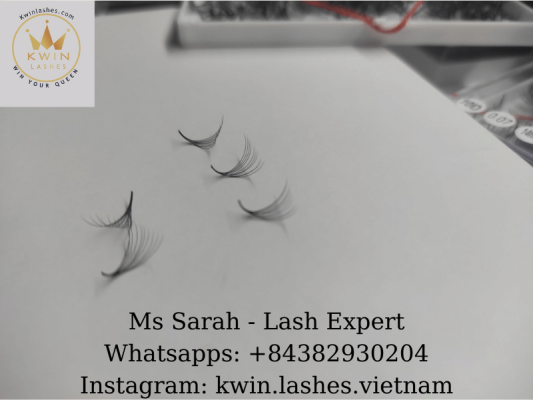 If you've tried these two types of lashes extensions and get a thought that the classic style is too sleazy, and the volume type is too dramatic, we highly recommend hybrid for you.
Actually, hybrid is the combination of both classic and volume extension styles. When applying for this style extension, the lash artist has to put individual lashes to each of the eyes. It results in letting your eyes become more elegant without too much drama. 
The hybrid type is favored by teenagers, sometimes they would like to get colorful and longer hybrid lashes. It would be because this type of lashes extension will make their eyes become softer and highlighted.
Read more on: 
1.4. Mega Volume Types Of Lashes Extensions
There will be large similarities between these two types of lashes extensions: mega volume lashes and volume lashes. However, there are also some differences.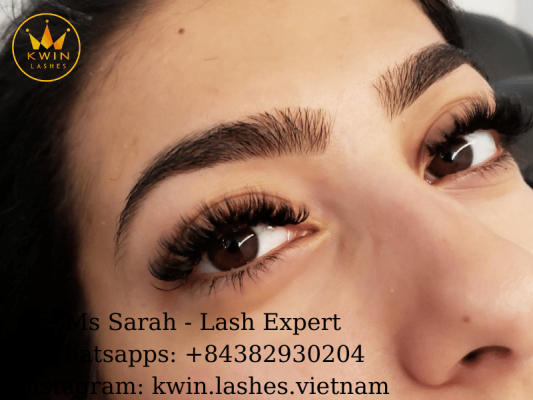 First is the number of extensions we use for the mega style is about 6 to 16, while volume one uses 2 to 5. Not only the number, but the fan diameters are also extinct. For creating mega volume lashes, you need to use the 0.03 to 0.05mm fans.
In this way, the mega will create a denser, dramatic, and even longer look for your eyes. You can attract more attention to your eyelashes while using this extension.
2. How To Choose The Best Types Of Lashes Extensions?
If you only take a look at the characteristics of the 4 different types of lash extension styles above, it is very difficult for you to choose a suitable set of eyelashes. Therefore, we will give some details to help you choose the best one.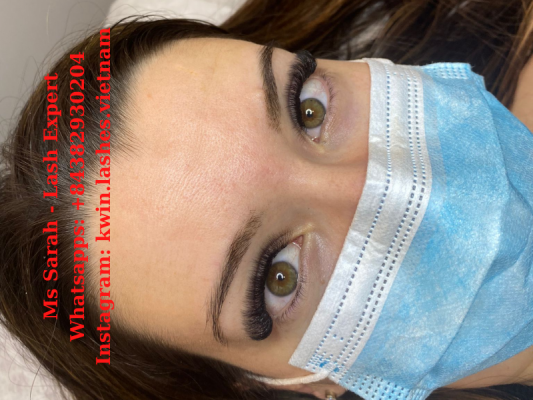 In general, these types are all fantastic and the one you choose will be determined by your personal preferences and how they blend with your personal style.
A classic eyelash extension will be suitable for those who worry about their thick lashes, so start with this set. Specifically, these lashes appear to have a beautiful coat of mascara on them.

Besides, if you don't have naturally thick lashes, hybrid lash style is a great choice for you to get awesome. This look is fluffy and textured thanks to the use of both classic and volume lashes. They're more full, but not unduly dramatic. 

Of course, the 3D eyelash and other volume

types of lashes extensions

will bring you a bolder look. This lash style can be done softly or full-bodied for a darker look or a more natural look.

The mega is for those who want their lashes to be as full, thick, and black as possible. These are stunning and dramatic. These are the fullest, darkest, and densest lashes you'll ever see.
In case you still haven't made up your mind, talking to a qualified specialist before making a final decision is always a smart idea. They do it on a daily basis and have encountered a wide range of people and styles, so they should be able to give you the best option.
Read more on: 
3. Where To Get High-quality Types Of Lashes Extensions?
Those are all about 4 types of lash extension styles very popular nowadays. If you are favored with some types of lashes extensions, we recommend you get one at Kwin Lashes Factory. They have all high-quality types of lashes with all materials being imported from Korea.   We are willing to answer your questions so don't hesitate to contact Kate through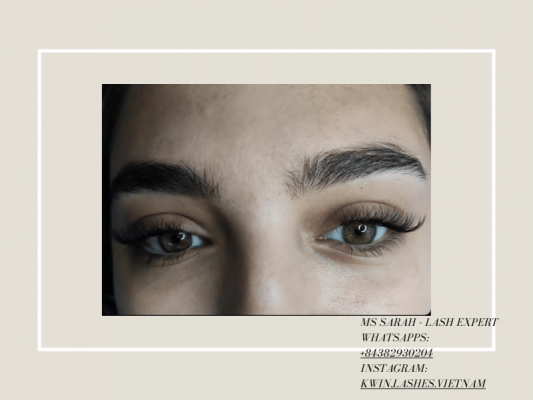 Lash expert: Ms.Sarah

Whatsapps: +84855555367

Instagram: kwin.lashes.vietnam