Nowaday eyelash extensions seem to have become a familiar beauty service and are known by more and more people. Eyelash extensions will give you instant long eyelashes without having to take care or wait too long. However, after a while, your eyelash extension part starts to fall out or you simply want to give your lashes a rest. What should we do? While eyelash extensions require complicated techniques, Taking off eyelashes is much simpler. So how to take off eyelash extensions? Can we take off eyelash extensions at home ?  Therefore this article will be the answer for your question.
How do salons take off eyelash extension
1.1. When to take off eyelashes extension.
When your eyelash extensions have issue, they may not look as polished and beautiful as they did when you initially stepped out of the salon. They also start falling out and there are a few stubborn stragglers that look very unsightly and make you lose confidence. the recommended time for a refill is 2-3 weeks. Or simply you want to give your eyelashes a rest. Therefore you take off eyelashes extension.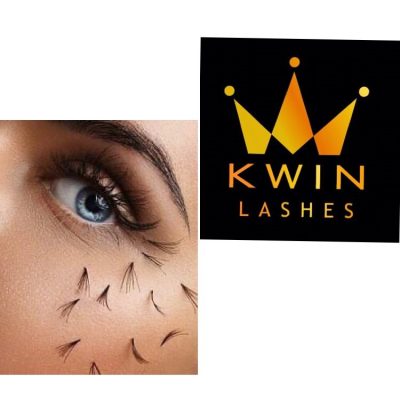 When things happen to your eyelashes, instead of getting a refill or waiting for them to fall out one by one, the best thing to do is to visit a professional lash technician to get them taked off and get a new set. You should leave it up to the professional. Try to visit the same lash artist that applied your lashes because they know which products and techniques they used and then they have the correct products and equipment to remove them safely.
1.2. How do salons take off eyelash extension
Usually the lash technician dip a cotton ball, cosmetic pad, or makeup sponge in coconut/olive oil. Gently swipe your upper and lower lash lines, making sure not to get any of the oil in your eyes. This will give the extensions "slip" and help them slide right off your eye. These products and utilize techniques such as the banana-peel method ensure that the natural lashes are left undamaged. The process takes about 20 – 25 minutes.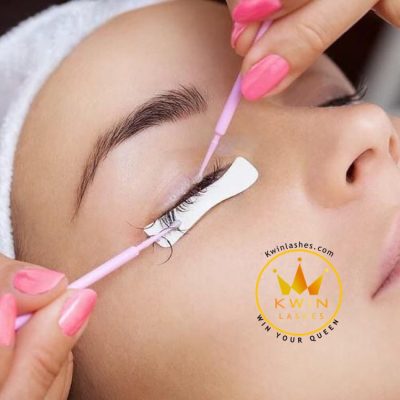 Steps take off eyelash extension at Salon
Step 1: Place under-eye pads and tape or cotton pads on top of the eye pads to protect the sensitive skin around the eye area from the strong remover product.
Step 2: Set a drop of lash glue remover on a surface and then apply the lash glue remover on eyelash extensions by using a micro swab
Step 3: Wait about 3 minutes
Step 4: Use a tweezers to take off the extensions.
Step 5: Use a fresh swab to clean up any remaining lash glue remover on the natural lashes and soak cotton swab in water and rinse the natural lashes thoroughly
Step 6: Dry the wet lashes with a mini fan and brush the lashes and Eyelash extensions are taked off
Is It Safe to Take off Eyelash Extensions at Home?
2.1: Is It safe to take off eyelash extension at home ?
In fact, you don't always have time to go to the salon because of your busy schedule and you want to deal with the problem yourself so you choose the method of taking off eyelashes at home. When you take off eyelash extension at home, you need to pay attention to the sanitary and safety risks of taking matters into your own hands.
2.2. Steps take off eyelash extension at home
If you are unsure how to take off lash extensions at home, here are simple steps to follow: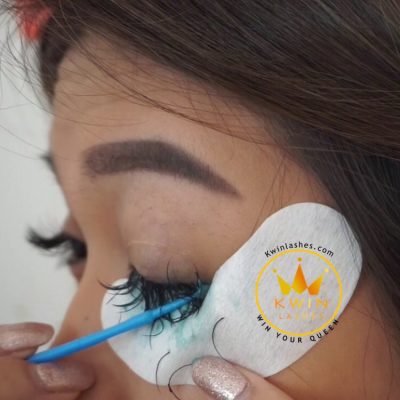 Step1: Wash your face: Sofly wash your face as you normally would to remove any built-up makeup or debris in the lashes. Don't pick or pull avoiding to damage to your natural lashes
 Step 2: Use steam: Prepare hot water bowl and then place your face over it. Cover your head with a towel to ensure the steam doesn't escape. Remain in this position for a few minutes until the bond of the adhesive begins to loosen.
 Step 3: Heat the oil: Place the oil in a small bowl and heat it for just a few seconds. Coconut oil is great for taking off lash extensions, but you can also use other types of oil such as olive oil, castor oil, or vegetable oil. Make sure it isn't too hot to the touch before use for your eyelashes.
 Step 4: Soak cotton pads: Once your oil is warm, soak one to two cotton pads in it. Place the pad over one eye and let it sit for five to ten minutes and waiting the oil sit on the lash for a couple of minutes.
 Step 5: Taking off the extension: With the same pad, gently wipe it across your eyelashes again until they begin to come off. Make sure that the lashes naturally fall onto the pad. If you tug or pull at them, they could damage your natural lashes, so perform this step carefully.
2.3. Possible risks when taking off eyelashes at home
In fact, removing eyelashes at home has many risk. The common risks include:
– Damaging your natural lashes
– Risk of eye infection
– Use of poor quality removal product
– Applying too much oil on your skin could clog your pores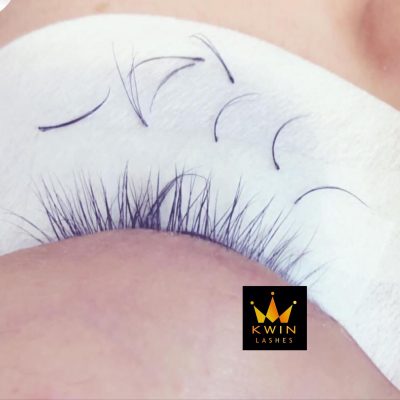 Ịn general, the saftest thing to do is to visit a professional lash technician.
 Things you need to prepare when you take off eyelashes extension
To be able to safely remove eyelash extensions at home, you can prepare some eyelash extensions removal products.
– Professional eyelash extension glue
– Under-eye gel pads
–  Microswab or Q-tips
– Cotton pads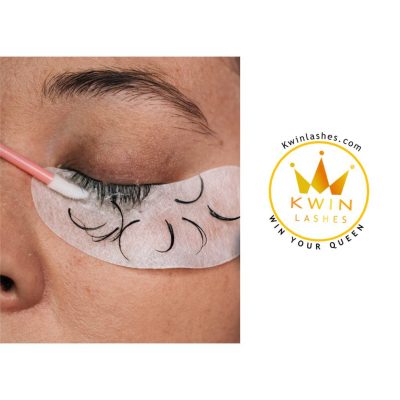 To have a beautiful and safe eyelash extension for a long time, it is necessary to use quality lashes. At Kwin Lashes factory, lashes are made in our factory under a strict inspection system by skilled technicians using high quality Korean PBT material. You would like to know more information about eyelashes, please do not hesitate to let us. Contact us for more detail about price and good offers.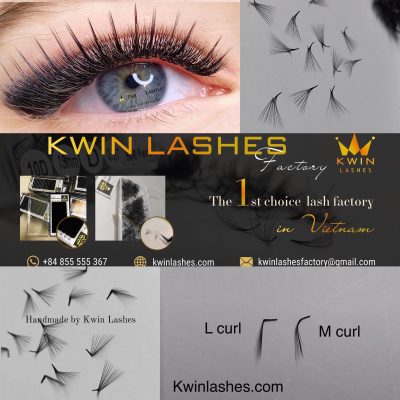 Intagram: https://instagram.com/kwin_lashes_krystal
Whatsap: wa.me/84364625589
Website: https://kwinlashes.com/