Are you an eyelash extension supplier retailer and reseller? Are you importing premade fans directly from the eyelash extension factory? However, I can ensure one thing none of you know how PREMADE FANS ARE MADE IN THE FACTORY. Today, I will REVEAL the PROCESS of making premade fans in Kwin Lashes Factory, one of the Leading eyelash extension Wholesale Vendors in Vietnam.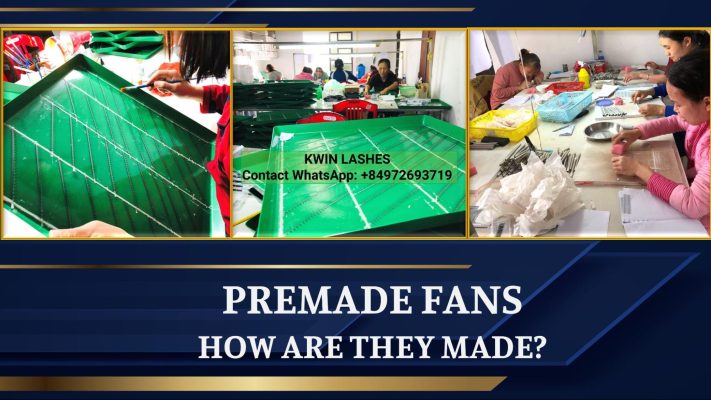 1. What are premade fans?
Premade fans

, also called pro-made lashes, are volume fans that are produced in advance by an eye-extension provider and sent to the

lash artists

ready for dipping and placing on the customer's eyelash.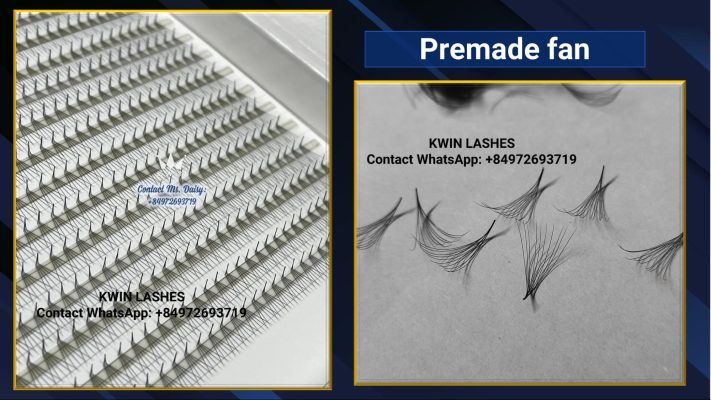 2. Process: 4 STEPS of Miracles to make premade fans.
Below will be 4 steps to make the premade fans. Reading this will also give you the foundation knowledge to assess and be more effective in finding wholesale lash distributors. When contacting the distributor, you can ask them about the production and see whether they get the knowledge or not!
2.1. Fiber arranging
Workers will use adhesive tape to fix the eyelashes. After that, they will put each lash into the plastic mold in a skillful way, and strips are cut to an appropriate length. This is not a hard step, however, requiring skill full hands, and experience. The first step will indicate fan type and length. Finally, the lines will stick on a piece of paper.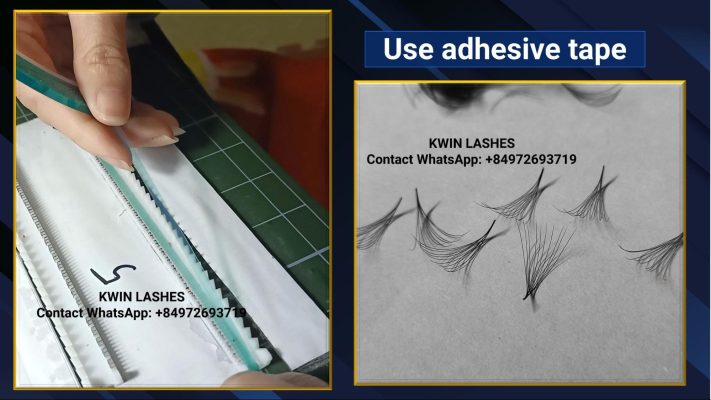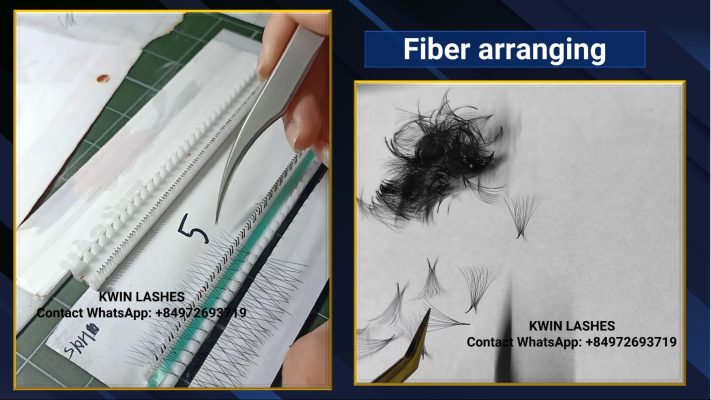 2.2. The lash curl by steel pipes
Use special thin paper to hold the lash and aluminum tube. Besides, our workers will add pure water to wet the paper. At this time, the eyelash made in step 1 will be placed under the aluminum tube as a requirement curl. Workers will use pens to create curvature and roll it perfectly with a skillful and strong force hand for flawless curl. Kwin Lashes' Workers are all high-trained with more than 10 years of experience. We will guarantee to narrow the lash base and give you the most long-lasting eyelash extension ever.  To learn more, you can consult our latest findings of premade fan wholesale vendors around the world!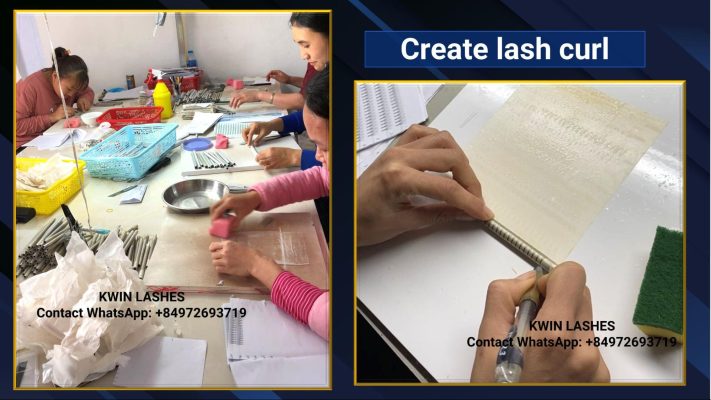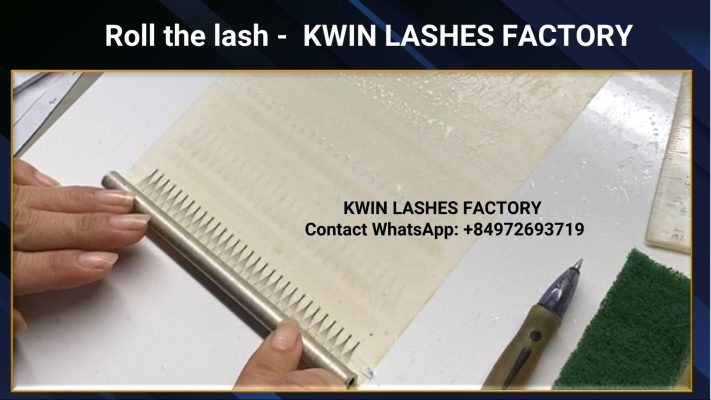 2.3. Dry the lashes
All tubes after being rolled will be placed neatly in the large tray. Put all in the drying machine to permanent curl with suitable temperature and time. The workers need to be extremely careful because over-heating can result in dried or even burnt lash.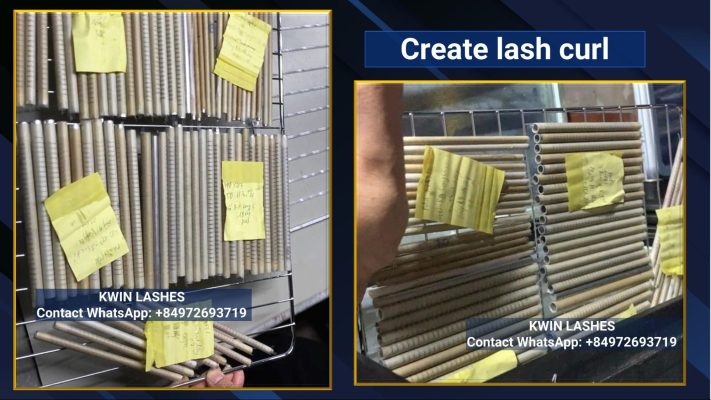 More importantly, the most decisive factor of a longer lash curl is the TIME AND TEMPERATURE requiring an extremely precise ratio. Unfortunately, this information is KWIN LASHES' business secrets that can't be exposed. 
After drying, our workers will remove the lash line from the tube and you can see our semi-finished products
2.4. Bond the base with a light amount of glue.
The worker will bond a sufficient amount of glue to fix the eyelashes base. This step requires not only the material of the glue but also the amount of glue is applied. Some lash factories often use poor quality glue which will make the lash base broken only after a few weeks. This is the big difference between KWIN LASHES and other factories in how long lash retention is. KWIN LASHES FACTORY use the high-quality glue that directly imported from Korea and ensure bring the best lash retention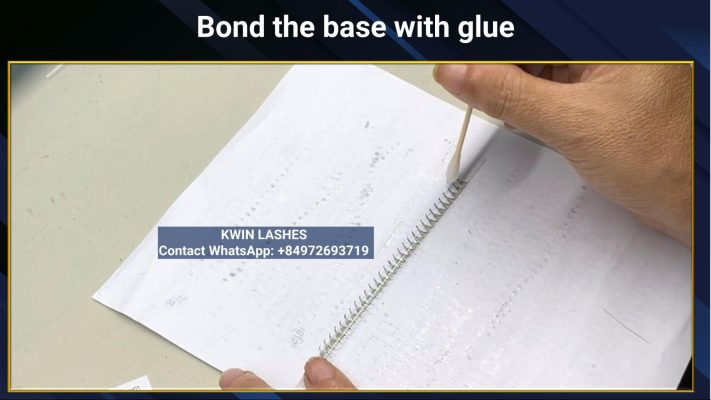 2.5. Completion
In this step, the qualified premade fans line will be stuck on custom labels. At Kwin Lashes Factory, we will have a second inspection before shipping and packaging. The qualified lashes lines will be checked before packing to ensure our lash quality in the best way.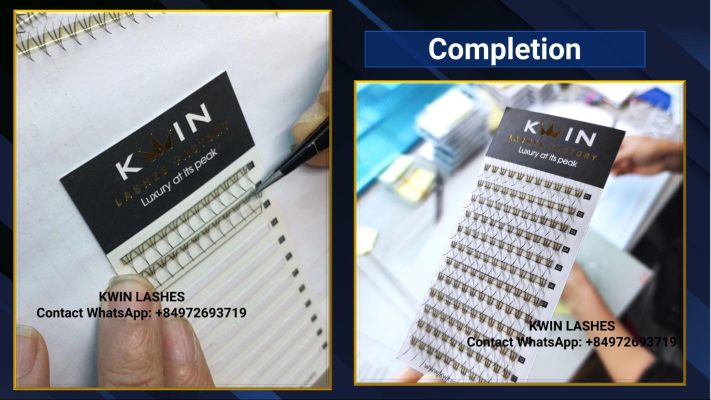 There are still a lot of questions waiting to be answered by our customers. If you want to be fully supported, please contact Kwin Lashes Service Department to receive the best advice or buy the best-premade fans at affordable prices from the top best lash factory.
If you want to witness a real procedure of premade fan production, you can watch this video.

https://www.youtube.com/watch?v=7mp9gfxT-mk
3. International customers' feedback on the premade fan at Kwin Lashes Factory
 Almost all of the highly-rated Vietnamese lash Factories offer high-quality premade fans at a reasonable price. Eyelash extension at Kwin Lashes is loved all over the world. The good feedbacks are clear evidence of our quality and ensure that at Kwin Lashes "the quality and the price is the best".That's why so many international customers want to buy our premade fans. 
Read more on: Discover top 5 biggest wholesale premade fans suppliers in Vietnam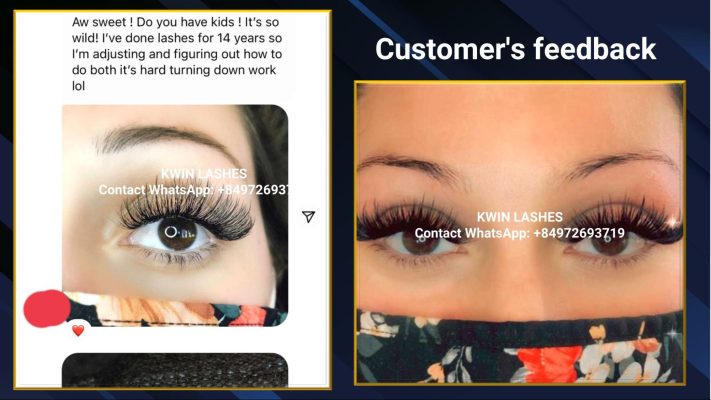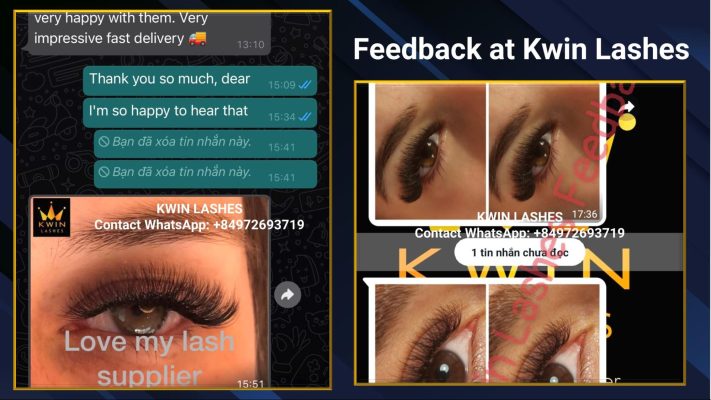 Kwin Lash Co., Ltd – Wholesale eyelash supplies
The leading

false eyelash manufacturer

in Vietnam, a specialist in false eyelashes.

Specialized in processing eyelash extensions, eyelash strips on request from customers.

Skillful worker to manufacture lashes

Working model OEM / ODM – Eyelash private labels.

Founded by a leading specialist in eyelash manufacturing.

Experienced staff, supervised by longtime experts.
How we work:
Quality assurance

Affordable, wholesale price

Professional work

Sample support to check the quality

Global delivery
CONTACT KWIN LASHES MANAGERS FOR THE BEST DEALS, PROMOTIONS, AND FREE BUSINESS ADVICE NOW!!!
WhatsApp:+84972693719(Ms. Daisy) 
Instagram: kwin_lashes_daisy