Are you a wholesaler struggling to find the best wholesale PREMADE MEGA VOLUME FANS VENDOR? You want to discover a lash factory that can meet your expectations 100%: High quality, good openness of fan, and savings. Then this piece is totally for you. All of your wonders about premade mega volume fans will be clarified, ranging from the ambiguity in basic knowledge and distributors researching to steps to find a good supplier.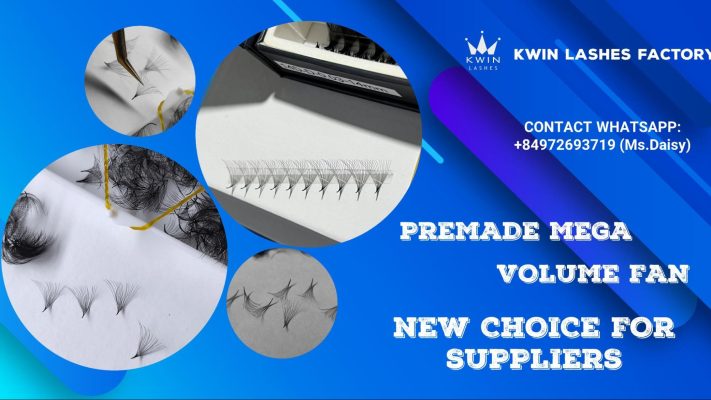 Click to WhatsApp Ms. Daisy now: +84972693719 
1. What is premade mega volume fan?
Premade mega volume fans,

also called pro-made mega lashes

are handmade lashes made from Korean PBT (Polybutylene Terephthalate) material.

also called pro-made lashes

. In detail, premade

mega volume lash extensions

are usually from 10D to 16D. Besides, the most suitable thickness are 0.03 and 0.05 and the maximum can be up to 0.07mm.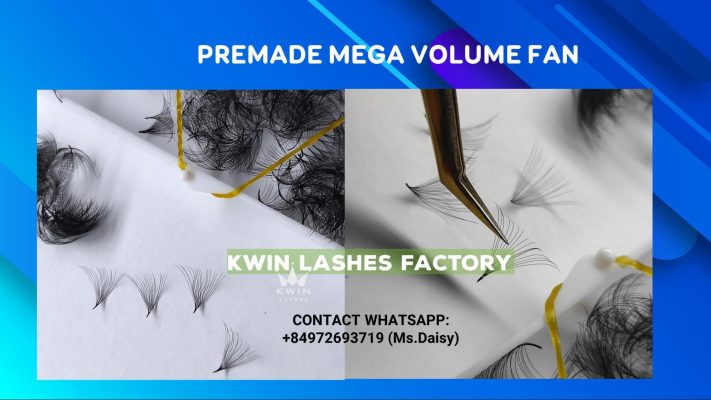 2. Criteria to choose beautiful premade volume fan
Firstly, most importantly, premade mega volume fans are thin, especially with a thickness of 0.03, the lash base is easily broken and shrunk when taking off the silicon pads. This causes the lash quality really bad and even if you are a lash supplier, your reputation will be affected.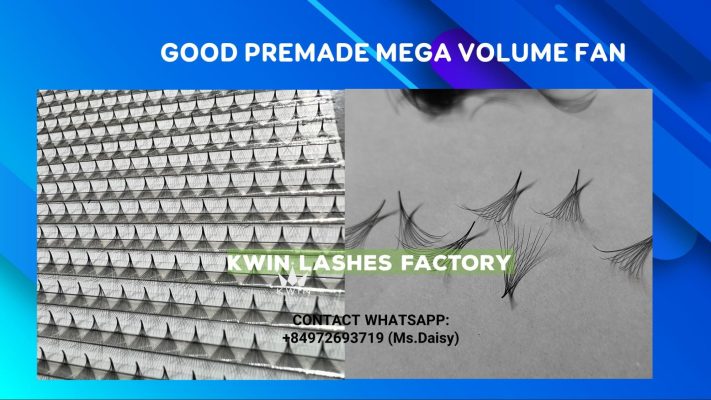 Secondly is the material. Many Vietnamese Factories often choose the bad material imported from China. As you know, this makes premade mega volume fans have poor retention (often less than 1 week).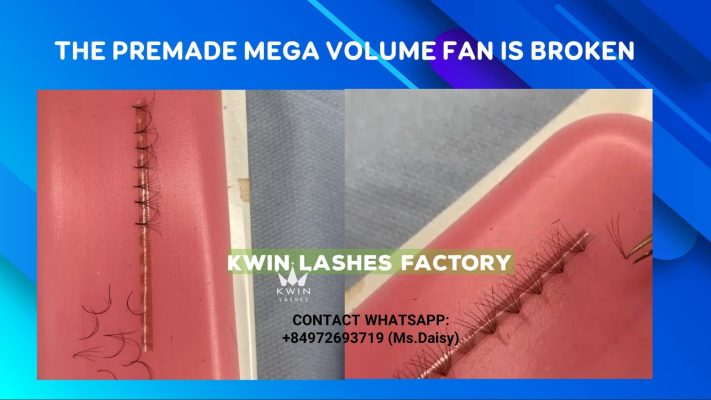 And finally, the weight of mega volume fans is also crucial with long eyelashes, avoiding breaking natural eyelashes and the lash extensions from dropping. You just need to know the weight of the eyelashes of the diameter you use to create fans. In this way, you will know how many extensions you can put into fans to keep your client's nature lashes healthy and strong.
Read more on: Mega Volume Lashes – Savior for girls with baby lashes
3. KWIN LASHES FACTORY – THE BEST PREMADE MEGA VOLUME FAN DISTRIBUTORS
"If you want to find a wholesale direct lash factory to buy, then you never can miss Kwin Lashes Factory as the best choice for your lash business"
You need to know that not all Vietnamese factories can make PREMADE MEGA VOLUME FAN with thickness 0.03 because the lash base is very thin and easily clumped in. But at Kwin Lashes Factory, Kwin Lashes' Workers are all high-trained with more than 10 years of experience. Kwin Lashes guarantee that all premade mega volume fans from thickness 0.05 to 0.03 have good quality and are not easily broken.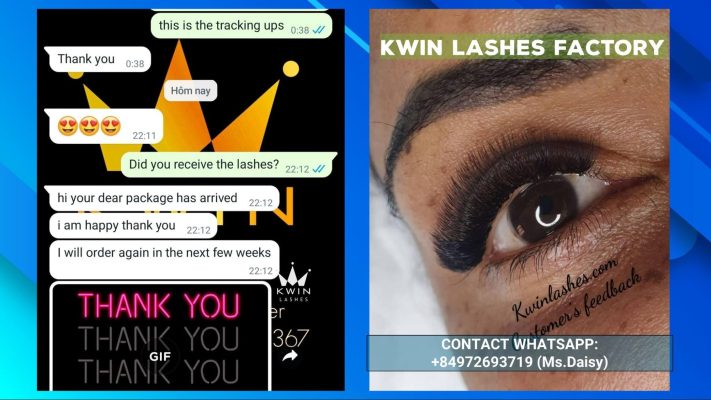 Moreover, Kwin Lashes is direct wholesale premade mega volume fan factory,

not a commercial company, that is why Kwin Lashes's price is the best in the eyelash extension market. Best price is also the reason why wholesale eyelash extension sellers from the world choose Kwin Lashes as the main supplier because of

VERY GOOD WHOLESALE DIRECT PRICE.

Now Kwin Lashes Factory is having the best deal for customers who buy orders from 50 boxes above, so if you want to buy wholesale orders from 50 boxes, then you can not miss this chance!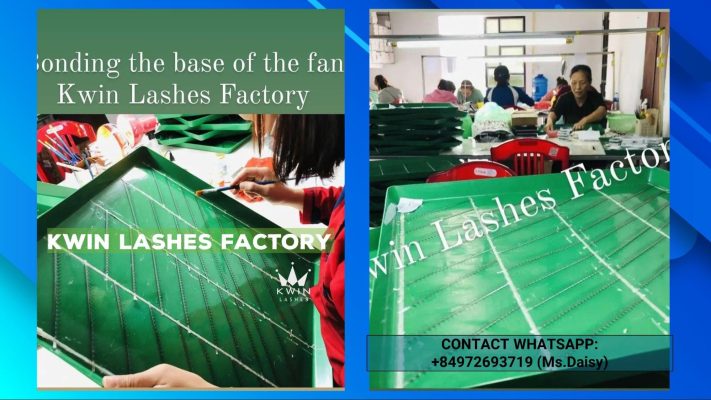 HOT: For now, Kwin Lashes Factory is finding partners as Distributor WorldWide, So if you are interested to become a Kwin Lashes Distributor, please contact Whatsapp boss to get to discuss!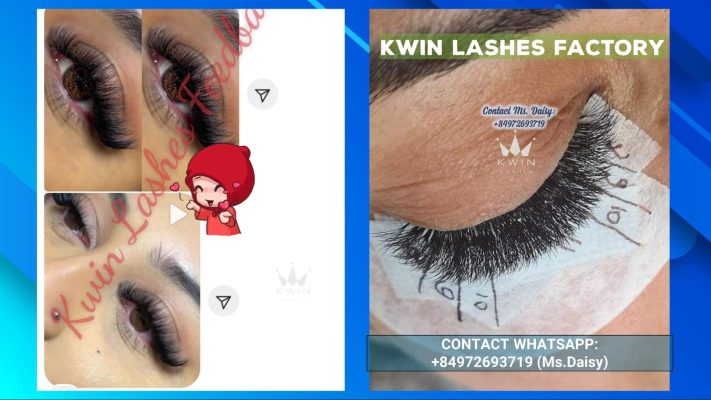 Kwin Lash Co., Ltd – Wholesale eyelash supplies
The leading false eyelash manufacturer in Vietnam, a specialist in false eyelashes.
Specialized in processing eyelash extensions, eyelash strips on request from customers.
Skillful worker to manufacture lashes
Working model OEM / ODM – Eyelash private labels.
Founded by a leading specialist in eyelash manufacturing.
Experienced staff, supervised by longtime experts.
How we work:
Quality assurance
Affordable, wholesale price
Professional work
Sample support to check the quality
Global delivery
CONTACT KWIN LASHES MANAGERS FOR THE BEST DEALS, PROMOTIONS, AND FREE BUSINESS ADVICE NOW!!!