The lash market is a very potential market all over the world. Many lash factories have become billionaires just by investing in the lash business. Finding a good vendor plays an essential role in the lash business. You are among the choices: Vietnamese lash factory, China lash factory,… You have been selling lash for many years and want to change to other better lash distributors, or you are newbies in the lash business and want to find a good lash factory for your business with a reasonable price and the best quality? Then the Vietnamese lash factory is the best choice for you. How to find a wholesale lash vendor?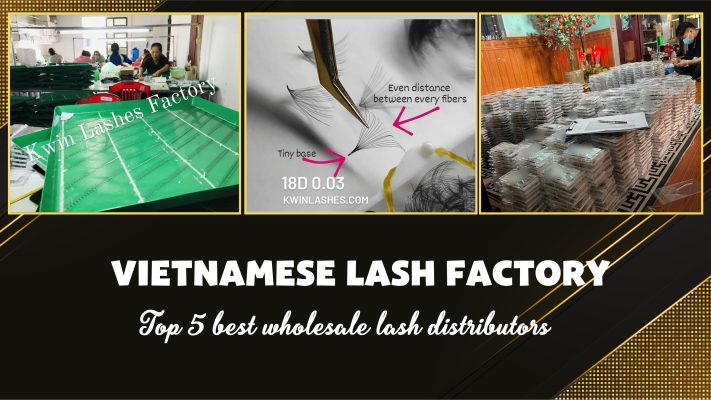 1. Why choosing the best Vietnamese lash factory to be your vendor?
The Vietnamese lash market has blossomed in the last few years and become beloved vendors among wholesale lash sellers in the world. Here are the main reasons making the Vietnamese lash factory among the most preferred places to outsource lash from.
1.1. The best material
SUPER MINK/SUPER SILK material is the main lash material exported directly from Korea. SUPER MINK/SUPER SILKmaterial is used a lot in the Vietnamese lash factory. It creates natural-looking lashes with a gorgeously soft and glossy sheen that keeps curling for a long time. Besides, SUPER MINK/SUPER SILK causes the least chance of an allergic reaction on human skin and natural lash compared with all other eyelash extension materials.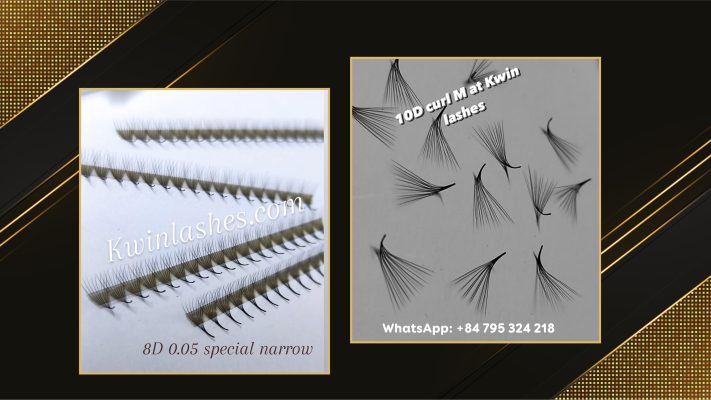 1.2. Skillful workers: best perfect products
Besides amazing material, skillful workers are also the reasons for perfect lash extension products from Vietnam. In particular, the quality of the workers is presented in the following facets.
Vietnamese employees are famous for their industriousness and skillfulness. Vietnamese lash factory vendors don't produce in industrial-scale production like China lash factory but in household-scale. Therefore, each kind of lash is made by skillful hands of qualified workers and checked many times to ensure the best quality. You can also read more about other wholesale lash suppliers here:

wholesale lash suppliers

In the Kwin Lashes factory, the products must go through many processes before getting to customers:
First, lashes material make sure PBT because a number of factories in Vietnam utilize Chinese PBT which is cheaper but at Kwin Lashes factory, Kwin Lashes use SUPER MINK AND SUPER SILK – directly imported from Korea which ensures definitely super matte black not shiny but still light and soft

Second, all types of lashes have created the curl, dry, and stick to the label by skillful hands of qualified workers.

Last, all the products go through double-check process to ensure all kinds of lashes are absolutely perfect.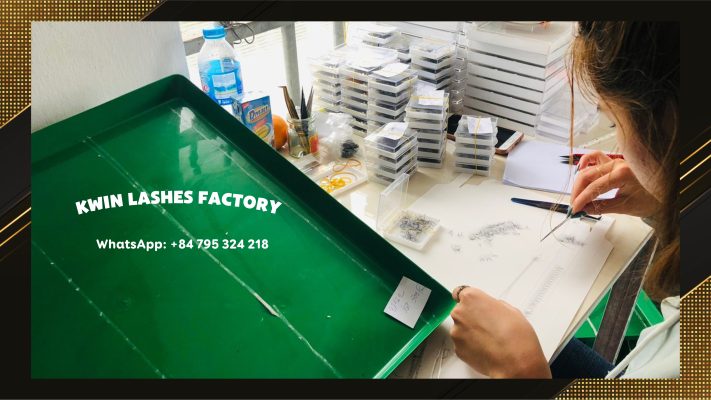 1.3. Reasonable price
Vietnamese lash factory is famous for its variety of labor and advancements in modern technology. This helps in the reduction of Vietnamese lash costs thereby increasing your profits. 
If you ask whether Vietnamese lash prices are the cheapest offer in the market, the answer is absolute yes. Maybe you think a cheap price means a low-quality product, but at Kwin Lashes it is wrong. Kwin Lashes always put lash quality first and have a refund and discount policy if the lashes are not good and cannot use. You will find from nowhere else such good prices for high-quality lash extensions as in Vietnam!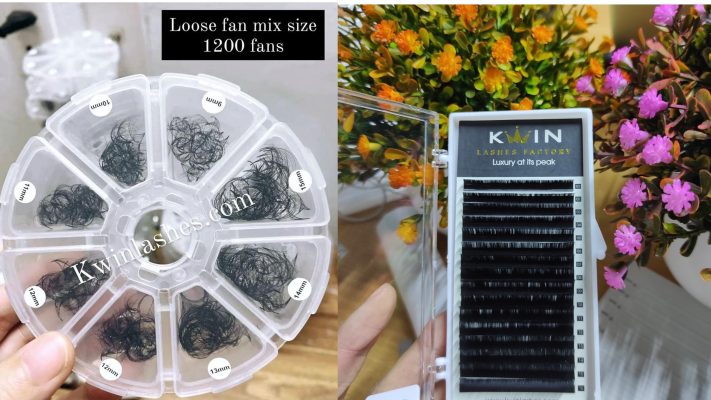 2. Compare Vietnamese lash factory with China lash factory
As mentioned, Vietnamese lash factories offer the best price and quality. To get a better illustration, let's see the comparison between the Vietnamese and China lash factory. After that, you will know why choosing a Vietnamese lash supplier is a smart choice. 
2.1. Vietnamese lash factory
Vietnamese lash factory vendors are very famous for the good quality of hair at a reasonable price.
False lashes in China have a square base and a narrow opening, so when applied to their eyes, they do not look beautiful or natural. Vietnamese lashes, on the other hand, have a lovely fan and a sharp pointy base. And these days, all lash wholesales are starting to use lashes with sharp pointy bases because they are so simple to apply.

The price is estimated to be reasonable, just from 2.8 USD/volume trays. You won't be able to find any cheaper prices for high-quality lashes!

Shipping cost: In China, the shipping cost is lower than in Vietnam because China has more flight routes. Therefore, it allows them to offer a faster and more cost-effective shipping option for small packages, which is the biggest advantage of China manufacturers. Don't be rushed to be disappointed. At Kwin Lashes, we cooperate with many big shipping agents and will have the cheapest shipping costs for clients.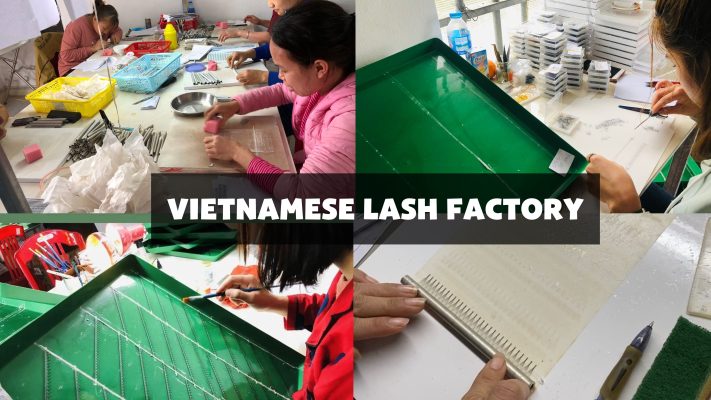 2.2. China lash factory
China lash factory is widely known for industrial-scale production due to the availability of advancement in the increased use of technology. Therefore, the lash product is always available. However, China is exporting material from North Korea, but there is a border embargo imposed by North Korea due to the COVID -19 pandemic. As a result, many lash factories in China are currently out of stock. In Vietnam, we manufacture and complete all stages in-house, ensuring that an adequate supply of lashes is always available for my customers.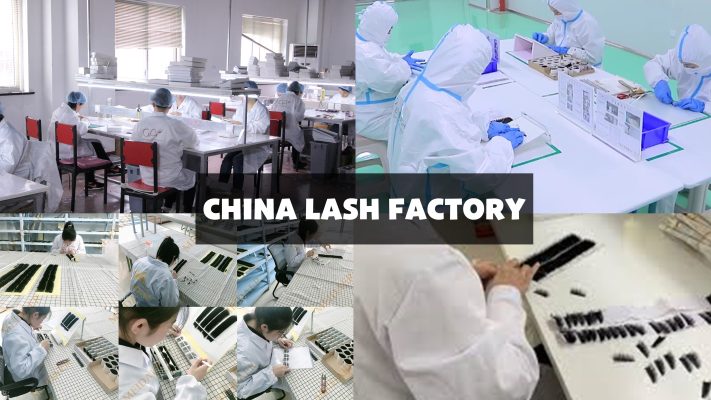 2.3. Compare pros and cons of Vietnam – China lash factory.
| | | | |
| --- | --- | --- | --- |
| Factory | Advantages  | Disadvantages | Price |
| Vietnam | good quality lashes, reasonable price, lash with long retention, super pointy base | lash is not available in the stock (factory makes lash when having an order that helps keep the curl) | from 2.8$/ trays |
| China | Industrial-scale production, big quantity, lash always available in stock, good shipping costs  | has a square base and a narrow opening, expensive | from 4,8$/ trays |
Read more:
3. Top 5 best Vietnamese wholesale lash factory
Here is the list of 5 best wholesale Vietnamese Lash Factory in Vietnam based on high quality, good reviews, and reasonable price.
Kwin Lashes Factory – The Biggest Vietnamese lash vendor in Vietnam

Momi eyelash

BNQ eyelash

Diamond eyelash

Sky eyelash
3.1. Kwin Lashes Factory – The Biggest Vietnamese lash vendor in Vietnam
Kwin Lashes has been the best wholesale lash factory in Vietnam for decades. If you want to find a wholesale direct lash factory to buy, then you never can miss Kwin Lashes Factory as the best choice for your lash business for these reasons:
Because Kwin Lashes is a direct wholesale hair factory, not a commercial company, that is why Kwin Lashes price is the best in the lash market. Best price is also the reason why wholesale lash sellers from the world choose Kwin Lashes as the main supplier because of VERY GOOD WHOLESALE DIRECT PRICE. While price is an important aspect of business, it should not be the only one considered. Kwin Lashes employs a diverse group of skilled personnel and adheres to a thorough quality control procedure. Before giving a product to a consumer, Kwin Lashes makes sure it's perfect.

Support shipping policy: Kwin Lashes always has the policy to support customers to buy wholesale like from 500 trays, or support shipping fee through UPS or DHL for another country,….

Insurance policy: With wholesale lash sellers who want to import lash from foreign countries, the most important thing they consider is Insurance Quality Policy. And Kwin Lashes is the only lash factory in Vietnam that offers FOREVER INSURANCE POLICY for customers to assure quality for them.

OEM/ODM service: In VietNam, Kwin lashes are known as the best company to do OEM/ODM service in the lashes market. We not only supply premium lashes but also support you in branding. We will take you to the pinnacle of success in this lashes industry.   Besides, our factory especially offers OEM service for our wholesaler customers. We support customers' free design for all customers who use our OEM services. Just send your logo and request, our designer team will do the rest.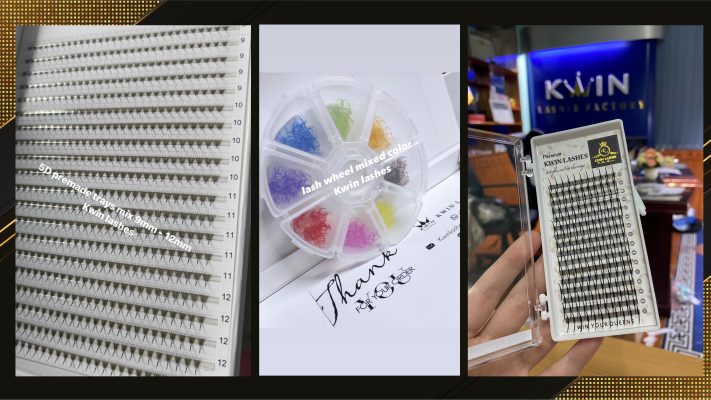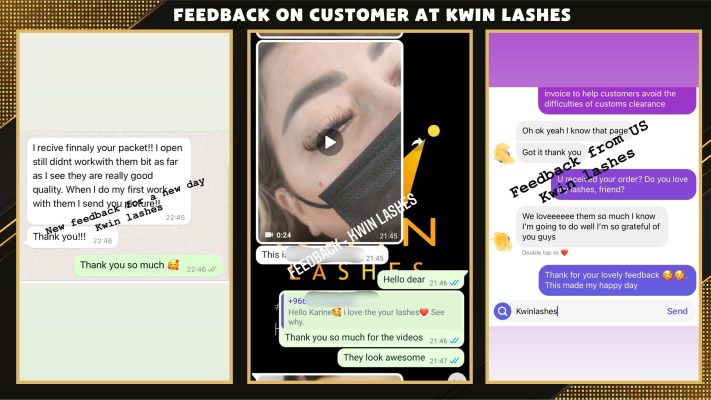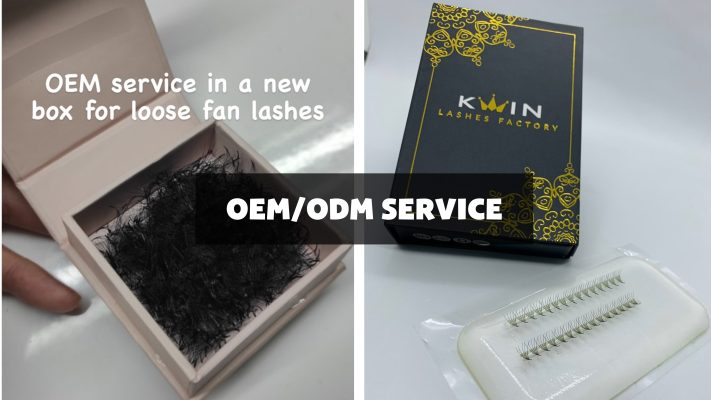 Contact: Dealing only with wholesale through Whatsapp or Instagram Chat. 24/7 reply for you to chat immediately!
3.2. Momi eyelash – Top Vietnamese lash factory
Momi Eyelash is a Vietnamese eyelash extension producer that specializes in machining and distributing eyelash extension items at wholesale pricing. It specializes in producing many kinds of eyelashes such as volume eyelash extensions, fans, color eyelashes
Address: Land Lot 282, Map Sheet No. 5, Quarter 4, Phu Loi Ward, Thu Dau Mot City, Binh Duong, Vietnam.
3.3. BNQ eyelash – Top Vietnamese lash factory
BNQ Eyelashes was founded in April 2012, and its primary product lines include Eyelash line Y-W, Eyelash box, Fixative eyelash line, and Eyelashes silk (silk-mink), among others.
BNQ provides customers with a wide range of product designs, all of which are updated to keep up with global trends. 
Address: 471 Ho Van Cong St., Tuong Binh Hiep Ward, Thu Dau Mot City, Binh Duong, Vietnam
3.4. Diamond eyelash – Top Vietnamese lash factory
 Diamond Eyelash factory produces false eyelashes in Vietnam. This manufacturer focuses on supplying two-tone eyelashes, black eyelashes, color eyelashes, etc. Their products are made from 100% PBT fiber, which is flexible and light. 
Address: 57 Road No. 2, Tuong Binh Hiep Ward, Thu Dau Mot City, Binh Duong, Vietnam.
3.5. Sky eyelash – Top Vietnamese lash factory
Almost all of Sky eyelash factory's goods are fashionable lashes. This eyelash extension supplier has a lot of expertise in creating private labels for eyelash makers. However, the price is much more expensive than that of other eyelash extension providers in Vietnam.
4. Conclusion of Vietnamese lash factory
The lash market is really a potential market for your business, and factories play an important role in making your lash business successful. Be alert and smart in choosing your Vietnamese lash factory!!! Selecting the most suitable distributor from the listed wholesale lash distributors in Vietnam above will be the beginning of your success. A good Vietnamese lash factory will accompany with you to the pinnacle of success!