For many amateurs, the term "wet lash look extension" seems complicated to understand. However, you don't have to be worried, just click on this post, we will provide you with all the information about "wet lash look extension" and even the best way to create one for you.
1. What Is A Wet Lash Look Extension?
Despite the competition of the eyelashes extension market, Wet Lash Look Extension still is a great option for all kinds of clients. So, what exactly is the Wet Lash Look Extension?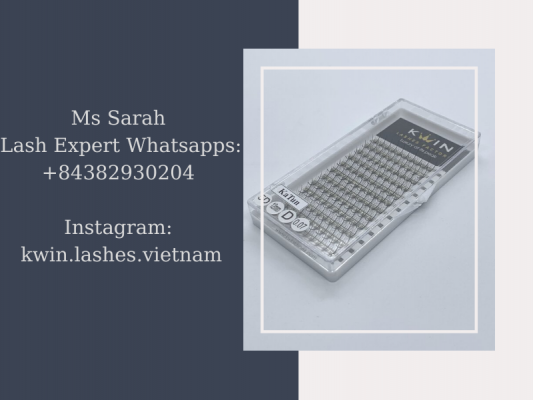 First showing up in 2019, "wet look lashes" are more and more favored in recent years. The reason for its popularity is creating narrowing effects, which is dramatically suited with any type of natural lashes. Many may be confused between The Wet Lash Look and Classic Lash Extensions. In fact, with the denser appearance of the bundles, the lashes in wet mascara lash extensions are much thicker and bolder than ones in classic lash extensions.
2. How To Create A Wet Lash Look Extension?
In this section, we will show you the process of creating a wet lash look extension that is one of the most popular lash extension styles nowadays.
This style is accomplished by keeping the fan (nearly) closed. 
We add straight to extremely narrow fans to each of your individual lashes using a pack of ultra-light and ultra-fine volume lash extensions.
Moreover, the wet lash look extension usually works best with 0.05 and 0.03 lash weights. 
In which, we recommend you should try some kind of 0.03 mascara lash extensions. These are the lightest lashes we've ever seen, and they're ideal for creating fluttery volume lash effects.

While utilizing a

wet lash look extension

, choosing smaller weights will help to protect the clients' natural lashes.

Therefore, to achieve the wet lash look effect, simply produce an incredibly small, nearly closed fan with 0.003 lash extensions.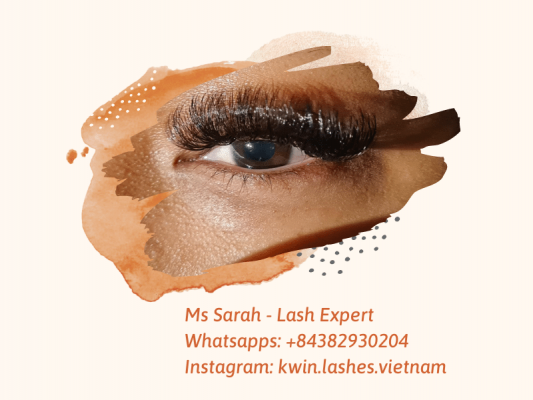 In general, the wet lash look is comparable to classic lash extensions in appearance, but they are bolder and thicker due to the larger look of the lash bundles. 
This

wet lash look extension

style brings the clients an exaggerated and adventurous look. 

Therefore, we've been experimenting with mixing the wet lash look with Strip Lash Mapping Styles by alternating shorter and longer lengths in a stylized pattern, and we're really satisfied with this result!
Besides, it can be said that the wet lash look extension is suitable for everyone, particularly for customers with moderate to full natural lashes. 
However, we should keep an eye on customers with sparse lashes lines when making wet lash look because sparse lashes gain the most from volume fans that are fat and wide rather than tiny and straight, as the style demanded by this look.
Read more on:
3. Wet Lash Look Extension-FAQs
"Wet lash look extension" seems to be a new term to you, that's why this part is for you to get all of the things you need to know about wet lash volume.
3.1. Which eyelashes type will be suitable for Wet Lash Look Extensions?
We highly recommend wet lash look extension for someone who owns thin, short, and sparse eyelashes. The reason for this is because a wet lash look will create a closed, long, and dreamy look for your eyes. That's why thick eyelashes are not really advisable.
3.2. Can I swim after getting wet lash look extension?
Yes, of course, you can. But we advise you to avoid water for the first 48 hours after making a wet lash look extension. Sometimes, unfortunately, you may get bad-quality adhesive. In some cases, the eyelashes glue may be melted and your lashes can befall one by one.
Read more:
3.3. Is the wet lash look extension similar to the classic lash extension?
Yes, the applying methods of these two extension types are similar in some parts. However, the fans used in the wet lash look extension are often denser and longer than classic fans.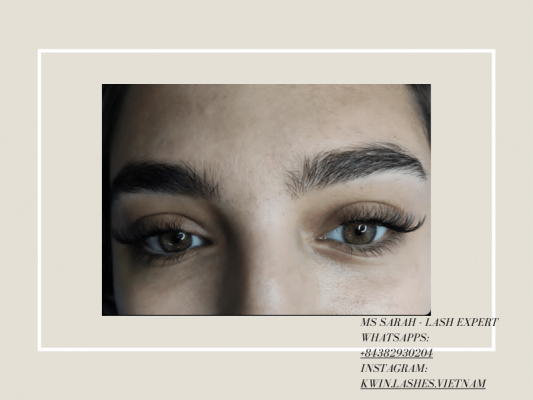 4. Where To Find The Best Quality Factory For Making Wet Lash Look Extension?
So you've got all of the basic knowledge of wet lash look extension, now the question here is: How could I find the good and reputation eyelashes factory?
The suggestion we want to give you is that: Choose the factory that uses a heat-bonded method instead of gluing. According to some famous lash experts, heat-bonded is one of the most lash extension methods not only can help to maintain your eyelashes' quality longer but also let no harm to your eyes, in comparison to the gluing method.
Kwin Lashes Factory is the wet lash look extension lashes company that can completely respond to your dream! They have all of the most famous lash experts and lash artists who know what you want and what you need!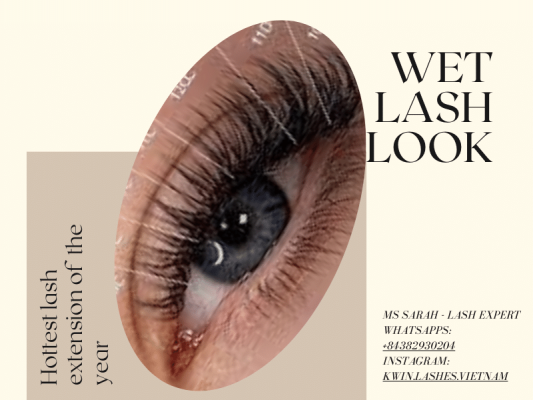 We'll put the contact information here in case you need it!
Ms Sarah –  Lash Expert 

Whatsapps: +84382930204

Instagram: kwin.lashes.vietnam